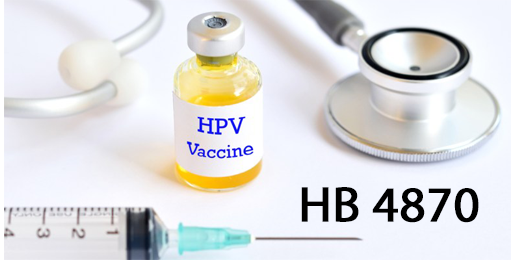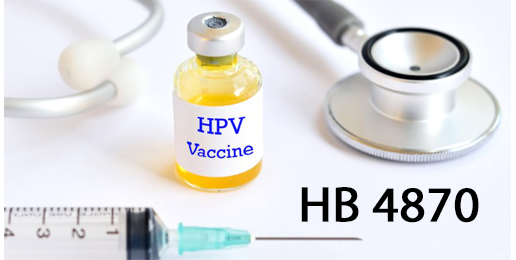 Illinois Lawmakers Propose Bill Mandating HPV Vaccine for ALL Children
Illinois' lesbian lawmaker Kelly Cassidy, arch nemesis of the good, the true, and the beautiful and creator of the worst legislation (e.g., the barbaric Baby Snuff Law) to come out of the fetid swamp in Springfield, and her collaborator Robyn Gabel have just sponsored HB 4870, a bill to require all children to mandate the HPV vaccine before entering middle school. And by all, I mean ALL.
This invasive, imperial diktat would apply to children in public and private schools—which includes all private religious schools (Protestant, Catholic, Orthodox, Jewish, and Muslim), and homeschools—no exceptions. Don't be surprised, however, if an amendment is added to exempt homeschools, (maybe even religious private schools). There's little that presumptuous, self-righteous Springfield swampsters with their super-majorities in both houses fear, but they do fear homeschool parents.
You public school parents are out of luck. You are not feared because the swampsters know that very few Christians in public schools will say or do anything in response to the outrageous diktats the swampsters pass. That's why they've been able to pass their ignorant sex ed law, their ignorant "anti-bullying" law, their pernicious "LGBT" school indoctrination bill—all of which were really Trojan horses to get their pro-sexual deviance ideology into government schools.
Now that America is awash in sexual deviance, the same reprobates whose sexual ideology has caused the spread of sexually transmitted diseases are swooping in to try to fix their mess by interfering in the private lives of all parents.
Whether you choose to vaccinate your children with the HPV vaccine or not is irrelevant. This issue is about the usurpation of parental rights by a ravenous government behemoth seeking to devour not only your rights but also the minds, hearts, and bodies of your children.
Read the bill for yourself and weep—no, don't weep. Get mad, and don't take it anymore:
Provides that the Department of Public Health shall adopt a rule requiring students, upon entering the sixth grade of any public, private, or parochial school, to receive the human papillomavirus (HPV) vaccination and requiring confirmation that the student has completed the series of HPV vaccinations upon entering the ninth grade of any public, private, or parochial school. Provides that the Department shall adopt the rule in time to allow students to receive the vaccination before the start of the school year beginning in 2022. Effective January 1, 2021.
While Cassidy and Gabel are so sure that the HPV is completely safe that they are willing to command that other people's children be vaccinated, many parents reviewing research like this are less certain:
Discrepancies in the evaluation of the safety of the human papillomavirus vaccine
Hypothesis: Human papillomavirus vaccination syndrome–small fiber neuropathy and dysautonomia could be its underlying pathogenesis.
Postural Orthostatic Tachycardia With Chronic Fatigue After HPV Vaccination as Part of the "Autoimmune/Auto-inflammatory Syndrome Induced by Adjuvants"
Chronic epipharyngitis: A missing trigger in chronic fatigue syndrome
Multiple Evanescent White Dot Syndrome after Human Papillomavirus Vaccination
Severe somatoform and dysautonomic syndromes after HPV vaccination: case series and review of literature
The epidemiological profile of ASIA syndrome after HPV vaccination: an evaluation based on the Vaccine Adverse Event Reporting Systems
It looks like Springfield swampsters are trying to shoo every last conservative out of Illinois.
Take ACTION: Click HERE to send a message to your state representative to let him or her know that you object to political officials usurping parental rights, especially on medical issues. This is an issue that should be between parents and their pediatrician. Public officials have no moral authority mandating controversial health treatments. Ask him/her to vote against HB 4870 if comes up for a vote.
Listen to this article read by Laurie:
---
IFI is hosting our annual Worldview Conference on March 7th at the Village Church of Barrington. This year's conference is titled "Thinking Biblically About Our Corrosive Culture" and features Dr. Michael Brown and Dr. Rob Gagnon. For more information, please click HERE for a flyer or click the button below to register for the conference.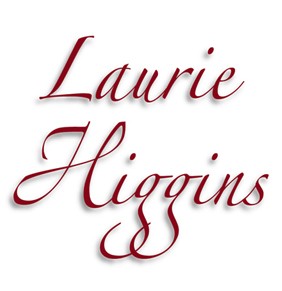 Related Articles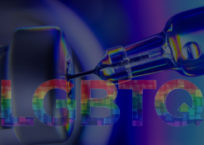 Illinois Thinks it is a Better Parent than You