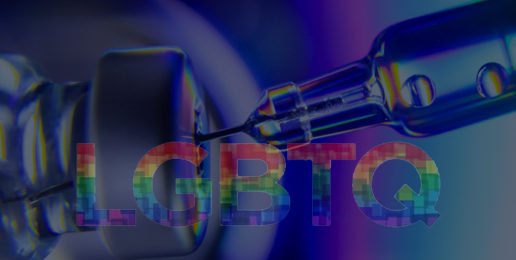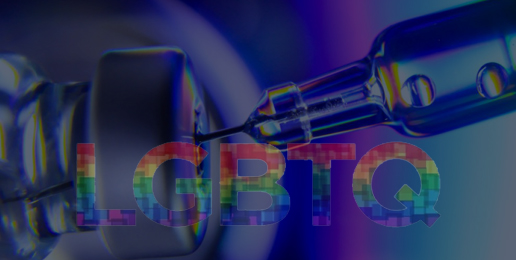 Illinois Thinks it is a Better Parent than You
Mandated Vaccines & the "LGBTQ" Agenda
A troubling trend is occurring in Illinois. It has happened mostly in the background but has become visible with the introduction of two new proposed laws concerning vaccines. If these proposed laws were to take effect, vaccines would be mandated by the state without religious exception. In addition, these bills apply to public and private schools, including Christian private schools and homeschools. Especially egregious would be the mandate for children to receive the HPV vaccine, a vaccine to protect a person from a sexually transmitted disease. Furthermore, and perhaps even more shocking, if this legislation passes, 14-year-olds will be able to receive vaccines without parental consent.
This isn't the only erosion of parental rights in Illinois. "Progressives" in the Illinois legislature are also seeking to "teach" our children their "good news" on sex. Desiring to mandate a new curriculum on sex and sexuality through two new sex ed bills, there is a concerted push to normalize behaviors and a worldview starting in kindergarten that is anti-Christian. This includes teaching that novel "gender expressions," pre-marital and non-marital sex, and non-monogamous heterosexual families are moral goods. If these bills become law, your kids will be indoctrinated with a new sexual ethic that is entirely different from that which has been taught for two millennia.
In Illinois, minors can receive an abortion without parental consent with only a judicial waiver. According to the ACLU, no judicial waiver has ever been denied.
If a minor enters into the Illinois Department of Children and Family Services (DCFS), the state will provide "gender transitioning" medical treatment, mental health "LGBTQ" advocacy, and placement in "affirming" households whether or not the parents agree. On their website, DCFS states that every child deserves these "rights," and that these rights include children not in the DCFS system. For now, the law stops them from imposing their worldview on non-DCFS kids. Unless the state's expansive powers are stopped, it's not hard to imagine something that should scare all of us. We are on a trajectory where children will be removed from their parents because the parents will not embrace a child's decisions on his sexuality or "gender identity."
There are other examples, but these should suffice to show you what Illinois believes. In a new school guidance report that was ordered by Gov. JB Pritzker, the authors assert that schools have an obligation to act as a parent. DCFS also calls itself a parent, and the judge permitting an abortion without parental consent is acting as a parent. The state of Illinois believes it has a stronger claim to parent your child than you do, but the state of Illinois is wrong.
Biological parents are almost always better situated to parent than the state. In his essay "Of Paternal Power," John Locke has written the strongest and most enduring Judeo-Christian argument for the preeminence of parental rights in modern society.
Parents have the freedom to raise their children as they see fit because this freedom is from nature and is not a right given by the state. Locke writes that parents have "a power over their children and have as much right to their subjection as those who are in the state of Nature."
For Locke, Nature is the order of creation, and natural laws flow from this order. One of Nature's laws is that the couple who births a child is a "temporary government" for that child. In other words, in the same way an adult is subject to civil authorities, a child is subject to his parents while he is a minor. The state of Illinois is usurping one of the most fundamental relationships in human society. Its intervention is about the indoctrination of children with a leftist worldview that stands diametrically opposed to a Judeo-Christian worldview. In a state that has more corruption than it does farmland, the last responsibility it should have is the right to indoctrinate our children.
According to Locke, this "temporary government" is built upon parental obligations. The parents have freedom in raising their child because at the end of the day it is their responsibility to do so. Locke writes,
The power, then, that parents have over their children arises from that duty which is incumbent on them, to take care of their offspring during the imperfect state of childhood. To inform the mind, and govern the actions of their yet ignorant nonage, till reason shall take its place and ease them of that trouble … .
This includes the healthcare and education of the child. As a parent, I do not want my children exposed to "LGBTQ" ideology that normalizes what our faith says is sin. Based on science and common sense, "gender" isn't a personal opinion or a subjective feeling. I will raise my children as the "gender" that is expressed in their sex; this is based on my understanding of gender being a gift from God and a revelation of the image of God in humanity.
My children are vaccinated, but I find it deeply offensive that Illinois would mandate a drug to prevent a sexually transmitted disease. The mandate gives sexual license to my children that I deeply disagree with. These legal mandates are the height of hubris. We must not give away our obligation to parent to the state. If it's not obvious, Illinois has no idea what it is doing.
In the most serious error of the Illinois parental state, the child is being given adult rights without parental oversight. In what world can a minor be expected to make informed, rational decisions on deeply complex moral and life-changing choices? Locke writes,
Commonwealths themselves take notice of, and allow that there is a time when men are to begin to act like free men, and therefore, till that time, require not oaths of fealty or allegiance, or other public owning of, or submission to, the government of their countries.
Children are not required to act as adults because they are not adults. Children need parents. This is because, according to Locke, they are in the period of "ignorant nonage." Parents make the decisions "till reason shall take its place and ease them of that trouble."
The idea that the state would empower kids to decide on invasive medical procedures or embrace novel sexual expressions reveals a society collectively jumping off a cliff. By the very fact of being a child, they lack mature rationality and the ability to understand the effects of decisions, and they have an underdeveloped moral system. When the state intervenes, it interjects its opinions on life, sexuality, and marriage that are radically contradictory to a Christian view of the world. Such interventions are outrageous.
Dear parents in Illinois, please take notice of what is happening. Call your state lawmakers and Governor Pritzker to stop the two pieces of legislation concerning vaccines and the sex education legislation. Then, it's time to take back parental rights. Our children are our responsibility. Their future, their faith and their well-being are dependent on us pushing back the intrusions of the state. It's time for parents to fight for our children. Right now, the state is fighting harder for them.
Take ACTION: Click HERE to send a message to your state senator and state representative to ask them to vote against these bills: SB 3788, HB 4870 and HB 5012. Impressionable students in public schools should not be exposed to body- and soul-destroying messages that promote leftist beliefs about sexuality.
---
THIS SATURDAY! IFI is hosting our annual Worldview Conference on March 7th at the Village Church of Barrington. This year's conference is titled "Thinking Biblically About Our Corrosive Culture" and features Dr. Michael Brown and Dr. Rob Gagnon. For more information, please click HERE for a flyer or click the button below to register for the conference.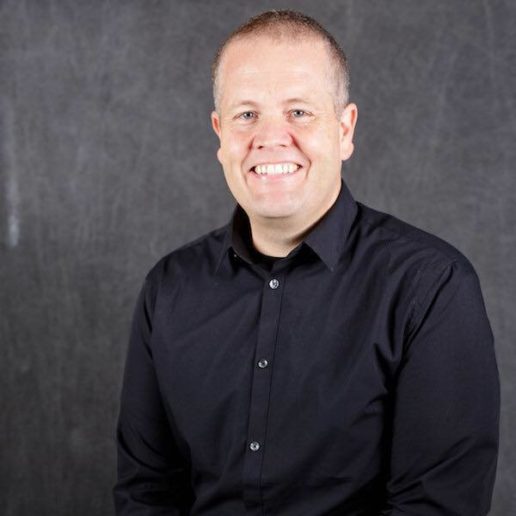 Related Articles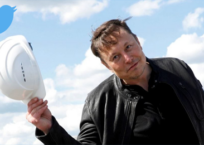 Musk vs. Leftist Hatred of Free Speech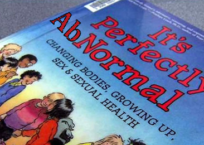 Cultural Collision: "Comprehensive" Sex Ed Passed in Illinois Senate