Thank You for investing in IFI's mission to defend marriage, family & the sanctity of life.  IFI is your voice in the Illinois legislature & public square.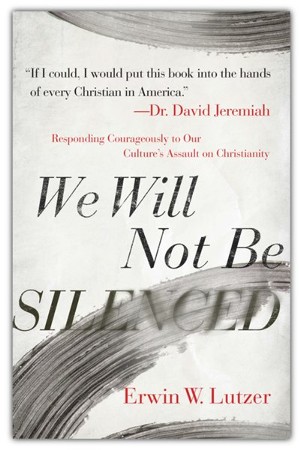 Your financial gift to IFI can be conveniently & automatically charged to your credit or debit card by using our secured online form below.
As a way to say thank you to those who make a donation of $50 or more this month, we will send you Dr. Erwin Lutzer's new book "We Will Not Be Silenced: Responding Courageously to Our Culture's Assault on Christianity," which was released last month. This timely book is perfect for the tumultuous times in which we live and will sure to bless you and your like-minded friends and family.
We take very seriously the trust you place in Illinois Family Institute when you send a gift. We understand that we are accountable before you & God to honor your trust. IFI is supported by voluntary donations from good people like you.
To send a donation by mail, please mail it to:
Illinois Family Institute
P.O. Box 876
Tinley Park, Illinois  60477
Donations are tax deductible. $10 minimum for all donations.