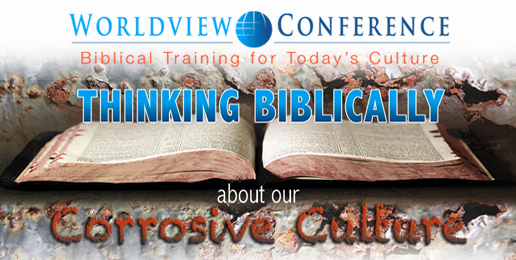 IFI Worldview Event: Thinking Biblically About Our Corrosive Culture
March 7, 2020 @ 10:00 AM
-
3:30 PM
Join us for our sixth annual worldview conference featuring Dr. Michael L. Brown and Dr. Robert A. J. Gagnon at the Village Church of Barrington!
WHEN: March 7, 2020
TIME: 10:00 AM – 3:30 PM
WHERE: Village Church of Barrington
                   1600 E. Main St, Barrington, IL  60010
COST: $20 per person and $50 per family
Michael L. Brown is the founder and president of FIRE School of Ministry in Concord, North Carolina, Director of the Coalition of Conscience, and host of the daily, nationally, syndicated talk radio show, the Line of Fire, as well as the host of the apologetics TV show, "Answering Your Toughest Questions," which airs on the NRB TV network. He became a believer in Jesus in 1971 as a sixteen year-old, heroin-shooting, LSD-using Jewish rock drummer. Since then, he has preached throughout America and around the world, bringing a message of repentance, revival, reformation, and cultural revolution.
Robert A. J. Gagnon is Professor of New Testament Theology at Houston Baptist University. Previously he was a tenured Associate Professor of New Testament at Pittsburgh Theological Seminary, teaching there for 23 years (1994-2017). Before that he had a one-year position as Visiting Professor of Religion at Middlebury College in Vermont. He has a B.A. degree from Dartmouth College, an M.T.S. from Harvard Divinity School, and a Ph.D. from Princeton Theological Seminary. His main fields of interest are Pauline theology and sexual issues in the Bible. He is a member both of the Society of Biblical Literature and of the Studiorum Novi Testamenti Societas [Society of New Testament Studies]. He is also an ordained elder at a Presbyterian Church (USA) in Pittsburgh.
Register Below or call the IFI office at 708-781-9328.