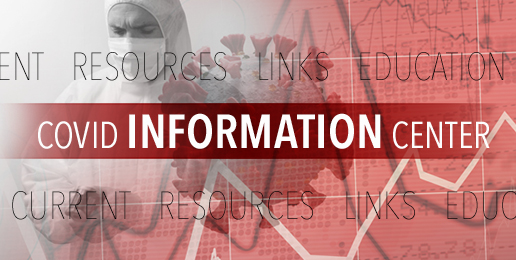 The information on this webpage does not provide individual medical advice or prescribe treatment but is provided as an educational service for readers and their families to know what options are available and widely used for many conditions. Readers should consult the physician of their choice for individual medical evaluation and recommendation for treatment tailored to individual needs.
COVID Information Center
Reading Time:
21
minutes
Dr. Robert Malone Says COVID-19 Censorship 'Prevented Informed Consent'
Written by Paiten Iselin and Gabriela Pariseau — MRC (March 7, 2023)
The harms of Big Tech's COVD-19 censorship continue to ripple throughout America, vaccine scientist Dr. Robert Malone told MRC Free Speech America.
"People have been prevented from obtaining informed consent because of the censorship," Malone said at the annual Conservative Political Action Conference (CPAC) Saturday. Malone is an inventor of the mRNA vaccine technology used in COVID-19 vaccines. His concerns about COVID-19 vaccines repeatedly landed him in hot water with the Big Tech COVID-19 narrative police.
Medical Experts Slam U.S. Government Before Congress
Medical science experts from Harvard, Johns Hopkins, and Stanford testifying before Congress: "The greatest perpetrator of misinformation during the pandemic has been the United States government."
FDA Finds Rare Neurological Disorder Is a 'Potential Risk' With Pfizer RSV Vaccine
Written by Tom Ozimek — NTD Health News  (February 26, 2023)
The Food and Drug Administration (FDA) said two people who received Pfizer's respiratory syncytial virus (RSV) vaccine during a clinical trial were subsequently diagnosed with a rare neurological disorder known as Guillain-Barre syndrome.
[VIDEO] Dr. James Thorp on Adverse Effects of COVID Vaccine
Tucker Carlson Tonight (February 23, 2023)
Tucker Carlson interviewed Dr. James Thorp, a maternal-fetal medicine expert, who painstakingly analyzed and verified the most recent Vaccine Adverse Event Reporting System (VAERS) data related to COVID-19 vaccines and compared them to the influenza vaccines.
We he discovered is a 1200 fold increase in severe menstrual abnormalities, a 57 fold increase in miscarriage, a 38 fold increase in fetal death or stillbirth rates. He found 15 other major pregnancy complications, all far exceeding the CDC and the FDA values of safety. "This includes Pfizer's own internal data," said Dr. Thorp.
Republican Senators Push Back Against Accord Giving WHO Power Over US Pandemic Response
Written by Kevin Stocklin — The Epoch Times (February 22, 2023)
As member states of the World Health Organization (WHO) prepare to gather in Switzerland next week to negotiate final terms of an accord that will give the WHO centralized authority over U.S. policy in the case of a pandemic, Republican senators are pushing back with an effort to reinforce congressional power to authorize treaties.
Birth Rates Plunge in Heavily Vaccinated Countries
Written by Colleen Huber — The Epoch Times (February 21, 2023)
In many countries, births dropped sharply nine months after peak COVID vaccine uptake. Let's look at how this happens. And will these populations recover?
Florida Surgeon General Issues Health Alert on mRNA COVID-19 Vaccine Safety
Written by Dr. Robert W. Malone – The Epoch Times (February 17, 2023)
Florida Surgeon General Joseph Ladapo has sent a letter to the U.S. Food and Drug Administration (FDA) citing that there has been a 4,400 percent increase in reports of life-threatening conditions in Florida since the rollout of the mRNA COVID-19 vaccines.
It's Time for the Scientific Community to Admit We Were Wrong About COVID
Written by Kevin Bass – Newsweek (January 30, 2023)
As a medical student and researcher, I staunchly supported the efforts of the public health authorities when it came to COVID-19. I believed that the authorities responded to the largest public health crisis of our lives with compassion, diligence, and scientific expertise. I was with them when they called for lockdowns, vaccines, and boosters.
I was wrong. We in the scientific community were wrong. And it cost lives.
Not Just Misinformation: Facebook Admits Suppressing 'Often-True Content' on COVID-19 Vaccines
Written by Tyler O'Neil – The Daily Signal (January 12, 2023)
Facebook told an official at the Biden White House that the Big Tech company not only suppressed misinformation but took action against the "virality" of "often-true content" regarding the COVID-19 vaccines.
'Twitter Files' Exposes How Pfizer Official Colluded With Big Tech to Censor Speech on COVID-19
Written by Jarrett Stepman – The Daily Signal (January 10, 2023)
The latest installment of the "Twitter Files" reveals a disturbing connection between Twitter and Dr. Scott Gottlieb, a Pfizer board member who used to head the U.S. Food and Drug Administration.
Ivermectin Is Safe and Effective: The Evidence
Written by Colleen Huber – The Epoch Times (December 25, 2022)
Decades of use with nearly four billion doses to humans preceded recent use with COVID patients. From the chapter 'Ivermectin sends COVID to lockdown,' in my book The Defeat Of COVID.
Cardiologists Come to the Same Conclusion Regarding COVID Jab Side Effects
Written by John Leake and Dr. Peter A. McCullough
"The Covid mRNA vaccine has likely played a significant role or been a primary cause of unexpected cardiac arrests, heart attacks, strokes, cardiac arrhythmias, and heart failure since 2021…"
Until the British cardiologist, Dr. Aseem Malhotra, expressed grave concern about the safety of Covid mRNA vaccines, he was one of the most celebrated doctors in Britain. In 2016 he was named in the Sunday Times Debrett's list as one of the most influential people in science and medicine in the UK in a list that included Professor Stephen Hawking. His total Altmetric score (measure of impact and reach) of his medical journal publications since 2013 is over 10,000 making it one of the highest in the World for a clinical doctor during this period.
84% Increase In Cardiac-Related Deaths Occurs One Month After mRNA COVID Vaccine, Florida Health Dept. Finds.
Written by Natalie Winters – The National Pulse (October 10, 2022)
Florida Surgeon General Dr. Joseph A. Ladapo announced new guidance regarding mRNA COVID-19 vaccines, citing a study showing an 84 percent increase in the incidence of cardiac-related deaths which was quickly removed by Twitter from Dr. Ladapo's account.
This department found an 84 percent increase in the relative incidence of cardiac-related death among males 18 to 39 years old within 28 days following mRNA vaccination.
"Stratifying by age group revealed RIs were significantly higher for age groups 25 – 39 and 60 or older," explains the study.
"Males over the age of 60 had a 10% increased risk of cardiac-related death within 28 days of mRNA vaccination," it continued.
As a result, Florida's Surgeon General now recommends against males aged 18 to 39 from receiving mRNA COVID-19 vaccines.
Unethical: Up to 98x Worse Than the Disease: Top Scientists Publish Paradigm-Shifting Study About COVID-19 Vaccines
Written by Jennifer Margulis and Joe Wang – The Epoch Times (September 10, 2022)
A team of nine experts from Harvard, Johns Hopkins, and other top universities has published paradigm-shifting research about the efficacy and safety of the COVID-19 vaccines and why mandating vaccines for college students is unethical.
This 50-page study, which was published on The Social Science Research Network at the end of August, analyzed CDC and industry-sponsored data on vaccine adverse events, and concluded that mandates for COVID-19 boosters for young people may cause 18 to 98 actual serious adverse events for each COVID-19 infection-related hospitalization theoretically prevented.
CDC Admits Post-Vaccine Myocarditis Concerns That Were Labeled Covid Misinformation Are Legit
Written by Sophia Corso – The Federalist (September 9, 2022)
In context, the CDC's latest numbers about post-vax myocarditis represent a significant departure from last year's narrative pushed by health bureaucrats and the media.
$10.3 Million Settlement Reached in First COVID Vaccine Mandate Class Action Suit Involving Healthcare Workers
Written by Liberty Counsel
Chicago's NorthShore University HealthSystem today agreed to a $10.3 million settlement in the nation's first classwide lawsuit for healthcare workers over a COVID-19 vaccine mandate.
New Study Finds Masks Become Disgusting Bacteria Traps as Mandates Continue
Written by Daniel Horowitz – Conservative Review (July 19, 2022)
No sane layman, much less a doctor or scientist, could have thought hanging moist cloths from people's breathing holes for hours on end in the heat wouldn't become traps for bacteria and fungi. But shockingly, it has taken two years for a major study to be conducted affirming the obvious. Even more shockingly, a number of localities are bringing back edicts criminalizing bare-faced breathing without these bacteria traps. War is peace, and infections are health.
Doctors' Group Urges Biden Administration to End Quarantine, Vaccine Recommendations for Children
Written by Zachary Stieber – The Epoch Times (June 22,2022)
A group of doctors is urging top government officials to quickly reverse recommendations that have left children in isolation for days and advice that virtually every child get a COVID-19 vaccine.
DeSantis Doubles Down on Vaccinations, Says Florida Won't 'Jab' Babies
Written by Jannis Falkenstern – The Epoch Times (June 20, 2022)
PUNTA GORDA, Fla.—Florida Gov. Ron DeSantis doubled down on his policy of "no jabs for babies" at a press conference in Callahan, Florida, on June 20.
"We recommend against [vaccinating babies]," the governor told the crowd. "We are not going to have any program where we're trying to jab 6-month-old babies with mRNA. That's just the reality."
Dr. David E. Martin Gives Explosive Jaw Dropping Information in Canadian Zoom Meeting
COVID Policies at Issue in Race for Illinois Governor
Written by Greg Bishop, The Center Square (June 6, 2022)
Gov. J.B. Pritzker, who extended an emergency declaration earlier this month, said Monday the state is continuing to monitor the situation to determine if further mitigations are needed, but with sufficient vaccines and treatments available, hospitalizations are not a problem.
Doctors Sue FDA, Allege Crusade Against Ivermectin 'Unlawfully Interfered' With Their Ability to Treat Patients
Written by The Defender Staff (June 6, 2022)
In a lawsuit filed June 2, Drs. Robert L. Apter, Mary Talley Bowden and Paul E. Marik argued the FDA acted outside of its authority by directing the public, including health professionals and patients, to not use ivermectin — even though the drug is fully approved by the FDA for human use.
Menstrual Irregularities, Uterus Shedding Cases Spike After COVID Vaccine Rollout: Peer-Reviewed Study
Written by Enrico Trigoso, The Epoch Times (May 27, 2022)
The first of three peer-reviewed research studies on women who suffered menstrual irregularities or a decidual cast around the time COVID vaccines were rolled out begins to shed light on the sudden spike of this historically rare gynecological abnormality.
A decidual cast is when the inside lining of the uterus (endometrium) is shed intact, the entire lining is shed in one piece.
Biden's WHO Debacle Highlights Need for More Transparency
Written by Joshua Arnold, FRC (May 26, 2022)
Before World Health Organization (WHO) Director-General Tedros Adhanom Ghebreyesus was re-elected without opposition this week at the World Health Assembly, House Freedom Caucus members took the Biden administration to task for not proposing an alternative candidate. What's worse, as they wrote in their letter, the Biden team is "now attempting to hand him more control." Tedros first attained the office after heavy lobbying by the Chinese Communist Party, and his ties to China remained strong through the COVID pandemic. The Biden administration has proposed amendments to the World Health Assembly's international health regulations which would strengthen the Director General's unilateral authority. So, House Freedom Caucus members demanded the Biden administration "provide the American people with total transparency and respect for our nation's sovereignty. Under no circumstances should you cede our government's operational control in a public health emergency to an international body."
COVID-19 Infection Rate in Ages 5–11 the Same for Vaccinated, Unvaccinated: CDC Data
Written by Petr Svab, Epoch Times (March 29, 2022)
Vaccinated and unvaccinated children aged 5 to 11 years were about equally likely to test positive for COVID-19, according to the past several weeks of data released by the Centers for Disease Control and Prevention (CDC).
The rate of COVID-19 cases detected in children aged 5 to 11 was about 122 per 100,000 for the unvaccinated and over 131 per 100,000 for the vaccinated during the week that ended Feb. 19. In the prior week, the rate was 248 and 244 for the unvaccinated and vaccinated, respectively.
WHO Pandemic Treaty: What It Is, Why It Matters and How to Stop It
Written by Dr. Joseph Mercola (May 10, 2022)
The World Health Organization is drafting a global pandemic treaty on pandemic preparedness that would grant the agency absolute and unprecedented power over global biosecurity. The last days to comment on the draft are June 16 and June 17.
CDC slashed COVID-19 deaths in children by 24% after correcting a 'coding logic error'
Whitehouse Wire (March 2022)
The Centers for Disease Control and Prevention has reportedly removed tens of thousands of deaths linked to COVID-19 on Wednesday due to a "coding logic error." The CDC also quietly decreased the total of children who died with COVID-19 by nearly a quarter, according to reports.
In the "Footnotes and Additional Information" section of the CDC's COVID Data Tracker, the U.S. health agency noted, "On March 15, 2022, data on deaths were adjusted after resolving a coding logic error. This resulted in decreased death counts across all demographic categories."
New Hampshire House Votes to Allow Over-the-Counter Sales of Ivermectin
Written by Nolan E. Bowman, The Defender (March 17, 2022)

The New Hampshire House on Wednesday passed a bill allowing the state's pharmacists to dispense ivermectin over the counter, without a prescription. HB 1022 also prevents New Hampshire medical licensing boards from disciplining doctors for prescribing the drug.
FLORIDA Governor Ron DeSantis & Expert Doctors: The Curtain Close on COVID Theater
March 8, 2022
Bombshell Pfizer Document
originally posted at Liberty Counsel Action 3/8/22
The FDA tried to hide the harm caused by COVID injections for 75 years! When a judge disagreed, the FDA was forced to release a nine-page document of known adverse reactions to these shots, which I'll explain below.
To put this in perspective, three deaths during a normal clinical vaccine trial would halt most new injection studies. However, Pfizer documented 1,223 deaths of those injected, all before Feb. 28, 2021! Click here to read entire article.
A good example of why many people don't trust government on COVID
Written by Ted Dabrowski and John Klingner – Wirepoints (February 24, 2022)
Illinois officials, healthcare professionals and the media continue to push the "pandemic of the unvaccinated" narrative to shame the unvaxxed into getting jabbed. It's the unvaxxed, they say, that are overrunning hospitals and spreading the virus.
A National Vaccine Pass Has Quietly Rolled Out – And Red States Are Getting On Board
Written by Suzanne Rowan Kelleher, Forbes Staff (February 23, 2022)

Even as the omicron variant loosens its grip on the world, destinations continue to require travelers to show proof of vaccination. And, increasingly, a paper CDC vaccination card is not cutting it.
17,000 Physicians and Medical Scientists Declare "COVID National Emergency Over"
By Physicians and Medical Scientists, Global COVID Summit (February 22, 2022)
The International Alliance of Doctors and Medical Scientists announced their support to end the national emergency concerning COVID-19 as it is no longer necessary to protect public health.
JAMA: mRNA vaccines elevate myocarditis risk by 133x
A new study out on Jan 25th in JAMA shows that the mRNA vaccines elevate the risk of myocarditis by 133x above background rates.
This study almost certainly is an undercount of the true risk elevation. The VAERS data is notorious for being a fraction of the true rate of adverse event incidence. This has been true every single time a study in VAERS is conducted. You'd think the CDC would be at least somewhat interested in how badly this system operates, but you'd be wrong. They are, instead, more concerned with burying the data rather than surfacing better data and then studying it.
Natural Immunity is Suprerior to Immunity From COVID-19 Shots; Reports
AnneMarie Schieber, Health Care News (February 10, 2022)
After months of denial and dodging, the Centers for Disease Control and Prevention (CDC) published a report showing that, compared to getting the shots, natural immunity to COVID-19 is 2.8 times more effective in keeping people out of the hospital and 3.3 percent to 4.7 percent more effective in preventing reinfection.
The study, "COVID-19 Cases and Hospitalizations by COVID-19 Vaccination Status and Previous COVID-19 Diagnosis—California and New York, May–November 2021," was published in the CDC's Morbidity and Mortality Weekly Report on January 19.
The Mask Is Off: Illinois Has No Science Behind Its School Masking Mandate
Written by Mark Glennon – Wirepoints (February 14, 2022)
Last week an Illinois reporter finally asked what scientific support the state has for mandating masks on school children. At the Wednesday press conference, Gov. JB Pritzker had Dr. Emily Landon, one of his top COVID policy advisors, give the answer.
Time to End the COVID Emergency
Written by Dr. Harvey Risch – Wall Street Journal (February 9, 2022)
The time has come for states and the federal government to end their COVID declarations of emergency and the accompanying closures, restrictions, propaganda, distancing requirements, forced masking and vaccine mandates. COVID may circulate at some level forever, but Americans can now protect those vulnerable to it with standard medical procedures. They can treat it as they would the flu. Emergency measures need continuous justification and there isn't one anymore.
Pritzker's school mask order checked by courts, unchecked by legislative Democrats
Written by Greg Bishop – The Center Square (February 10, 2022)
With continued COVID-19 mandates dictated by Gov. J.B. Pritzker nearing a full two years, some want to curb his authority. Pritzker on Wednesday announced his statewide indoor mask mandate is set to expire at the end of the month with the exception of schools and congregate settings if COVID-19 metrics continue downward.
Natural Immunity: Don't Follow the Science Cherry-Pickers
Written by Joshua Arnold – Family Research Council (February 8, 2022)
A new study from Johns Hopkins on natural immunity to COVID-19 might prove Anthony Fauci's worst nightmare. "If you had a positive COVID test in the past, then you had a 99.3 percent chance of having circulating antibodies against COVID, and those antibodies were present up to 20 months, nearly two years after the infection," explained Dr. Marty Makary on "Washington Watch." The antibodies could last longer, but "that's as long as the infection has been around."
Pritzker Fights Back to Keep Masks on School Students
Posted at Illinois Review (February 7, 2022)
Late last Friday afternoon a Sangamon County judge issued a temporary restraining order (TRO) against Governor JB Pritzker's mandate requiring masks be worn in Illinois public schools.
More Important Ivermectin Study Results
Written by Robert W. Malone MD, MS – RWMaloneMD.Substack.com (February 6, 2022)
Strictly regular use of ivermectin as prophylaxis for COVID-19 leads to a 90% reduction in COVID-19 mortality rate, in a dose-response manner: definitive results of a prospective observational study of a strictly controlled 223,128 population from a city-wide program in Southern Brazil.
Military docs drop vaccine bombshell but 'fact-check' has an explanation
Written by Steve Jordahl and Billy Davis – American Family News (February 3, 2022)
A religious liberty law firm representing a non-jabbed U.S. Navy SEAL is praising three U.S. military doctors who are warning that medical data shows a triple-digit jump in serious medical problems among our military servicemembers, and the COVID-19 vaccine is the suspected culprit.
Johns Hopkins Study: Lockdowns Only Reduce Mortality by 0.2 Percent
Written by Ryan McMaken – Mises Institute (February 2, 2022)
"Lockdowns" for purposes of controlling the spread of covid have always been morally reprehensible. During 2020, police in American communities were actively assisting politicians in essentially confiscating the private property of business owners who refused to close down their businesses. Police in Idaho arrested a mother for daring to let her children play on a playground. And then, of course, there were countless cases of threatened arrest and other threatened sanctions which gained compliance because many of the victims—i.e., the taxpayers—lacked the resources or fortitude to resist.
All such acts by governments should be condemned as repugnant acts of runaway regimes.
'Lockdowns Had Little to No Effect on COVID Mortality': New Johns Hopkins Study
Written by Brad Polumbo – Foundation for Economic Education (February 2, 2022)
We're into year three of the COVID-19 pandemic. From mask mandates to vaccine passports, government restrictions on our liberties remain in place. But, thankfully, at least in the US, the era of lockdown orders confining Americans' to their homes to "slow the spread" is over.
Unfortunately, a new meta-analysis of studies shows that all the pain and sacrifice we endured from those orders achieved little—despite their tremendous costs.
Politics Getting Bad For Those Using Children As Human Covid Shields
Written by Mark Glennon – Wirepoints (January 31, 2022)
It's time for public officials like Gov. JB Pritzker to check the political winds on their COVID policies. They may cling to their version of science, but the politics have shifted against them, even within their own party. They are rapidly being left behind, putting Illinois and a few other states in outlier status on COVID policy, particularly for children.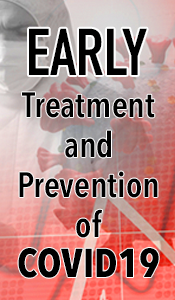 'Canadian Truckers Rule': Elon Musk, Joe Rogan, Jordan Peterson Endorse 'Freedom Convoy'
Written by Ben Zeisloft – The Daily Wire (January 27, 2022)
Tesla CEO Elon Musk, podcast host Joe Rogan, and psychology professor Jordan Peterson were among those who recently endorsed the "Freedom Convoy" — a group of Canadian truckers organizing against the nation's COVID-19 vaccine mandates.
CDC Reveals Natural Immunity Acquired Through Previous Infection of COVID-19 Provides More Protection than Vaccines
Written by Jim Hoft – The Gateway Pundit (January 20, 2022)
"Before Delta became the predominant variant in June, case rates were higher among persons who survived a previous infection than persons who were vaccinated alone. By early October, persons who survived a previous infection had lower case rates than persons who were vaccinated alone," the study stated.
Dr. Robert Malone on Joe Rogan's Podcast

Jan Crawford Tells The Hard Truth on Face the Nation
Shaky Evidence Backs Keeping School Mask Mandates in Place
Written by Sarah Westwood – Washington Examiner (January 26, 2022)
Virginia and New York school districts are preparing for a fight to keep mask mandates in place in the face of political and legal challenges despite the weakening scientific case for keeping children masked in the classroom. Virginia Gov. Glenn Youngkin's executive order making masks optional in schools has sparked a firestorm in some left-leaning districts, where school officials are still attempting to enforce their mask mandates as they file lawsuits against the order.
'Defeat the Mandates': Thousands Protest in Washington Against Vaccine Requirements
Written by Jack Phillips – NTD (January 23, 2022)
Thousands of people turned out in Washington to protest and march against COVID-19 vaccine mandates on Sunday—one of the largest U.S. events and protests held against vaccine mandates since the start of the pandemic.
Defeat the Foolish Mandates
Interview by Tucker Carlson – Fox News Channel (January 24, 2022)
Thousands of demonstrators gathered in Washington D.C. on January 23rd to protest the extreme COVID-19 vaccine mandates, specifically "for the preservation of personal sovereignty and to STOP medical coercion, discrimination" in response to the Biden administration's vaccination mandates.
This foolish policy threatens to affect military readiness, as the Biden administration is on the verge of dismissing hundreds of trained fighter pilots, Marines, sailors and Special Force members for refusing to take the coronavirus vaccine.
Illinois Location Appears to Reflect Vaccination Percentages
Illinois Review (January 21, 2022)
The farther one gets from Illinois' population centers, the less likely he or she will choose to be vaccinated, a map published by Wirepoints.com appears to show.
The CDC Has Destroyed Public Trust By Pushing Obvious Falsehoods
Written by Doug Badger – The Federalist (January 21, 2022)
Tens of millions of Americans who have relied on the Centers for Disease Control and Prevention's advice on dealing with Covid-19 are now adrift. Maggie Koerth, a senior science writer for FiveThirtyEight, charges that the agency "mired in political influence" has "failed to address many of the most relevant questions for day-to-day decision-making."
I'm a Public School Teacher. The Kids Aren't Alright.
Written by Stacey Lance – Common Sense (January 20, 2022)
My students were taught to think of themselves as vectors of disease. This has fundamentally altered their understanding of themselves.
The Truth About Vaccine-Induced Myocarditis
Written by Rav Arora – The Epoch Times (January 20, 2022)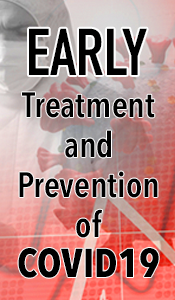 Over the past several months, I have faced insurmountable challenges in publishing my thoroughly fact-checked, interview-driven essays on post-vaccine myocarditis—an issue that concerns me personally for obvious reasons: the highest-risk population is young males. My views on the issue have been fully informed by top infectious disease experts and cardiologists—from institutions such as Harvard and Stanford—in this list.
My inability to publish even a single article on this topic strikes me as a shameful departure from my original motivation to become a journalist a year-and-a-half ago: shedding light on stories neglected, distorted, and obscured by elite liberal media.
Enough is enough.
Please also see this short video.
CDC Finally Admits Cloth Masks Were Always Political Theater
Written by Elle Reynolds – The Federalist (January 17, 2022)
Mask mandates have always been more about showing compliance than keeping people safe, and the CDC's latest embarrassing disclosure further proves it.
Still Calling For Employer Vaccine Mandates, American Medical Association Ignores Its Own Code Of Ethics
Written by Mark Glennon – Wirepoints (January 17, 2022)
The president of the Chicago-based American Medical Association, Gerald E. Harmon, M.D., wrote on Friday in Crain's Chicago Business that employers should impose COVID vaccine mandates as a condition of employment.
Last week's decision by the United States Supreme Court invalidating the Biden Administration's attempt to force employers to do so "should not," Harmon wrote, "prevent these employers from doing what must be done in the name of public health: requiring vaccines to protect their workers, our communities and our nation from the ravages of this pandemic."
"Our only hope is that large employers do what's right—not only for their own employees and their families, but for the health of our nation," says Harmon.
If only we could hope that Harmon and his association would honor their own code of ethics. The AMA's Code of Medical Ethics Opinion 2.1.1 says this…
Two Omicron Studies Are Fantastic News That Should End Mandates and Restrictions
Written by Stacey Lennox – PJ Media (January 15, 2022)
A recent study from South Africa (currently in preprint) attempts to explain why the omicron wave of the COVID-19 pandemic caused less severe illness and death than prior waves of other variants. To complete the study, researchers compared the outcomes of 5,144 patients from the fourth wave, where omicron was prevalent, to the outcomes of 11,609 patients from prior waves. They looked at deaths, severe hospitalizations, and all hospitalizations in the 14 days after diagnosis for people aged 20 and older.
Companies Drop, Keep, or Reinstate Vaccination Requirement for Employees After SCOTUS Ruling
Written by Allen Zhong – The Epoch Times (January 10, 2022)
Companies are reviewing their vaccination requirements after the U.S. Supreme Court (SCOTUS) ruling, with some dropping them, some sticking with them, and some reinstating them.
Illinois Adopts Biden's Private Employer Vaccine Mandate
Written by Tom Ozimek – The Epoch Times (January 10, 2022)
Illinois has adopted the Biden administration's vaccine-or-test requirement for private employers, according to new rules announced by state authorities on Jan. 7, the same day the Supreme Court heard arguments challenging the federal mandate.
Biden's Vaccine Mandate Is Outrageously Unconstitutional. Why Couldn't Lawyers Make That Argument To The Supreme Court?
Written by Margot Cleveland – The Federalist (January 10, 2022)
Truly, was it too much to ask for a defense of limited government, separation of powers, and federalism?
More Good News on Ivermectin
Written by Dr. Joseph Mercola – The Epoch Times (January 6, 2022)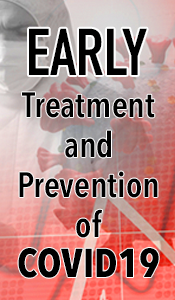 When it comes to the treatment of COVID-19, many Western nations have been hobbled by the politicization of medicine. Throughout 2020, media and many public health experts warned against the use of hydroxychloroquine (HCQ), despite the fact that many practicing doctors were praising its ability to save patients. Most have been silenced through online censorship. Some even lost their jobs for the "sin" of publicly sharing their successes with the drug.
Another decades-old antiparasitic drug that may be even more useful than HCQ is ivermectin. Like HCQ, ivermectin is on the World Health Organization's list of essential drugs, but its benefits are also being ignored by public health officials and buried by mainstream media.
How Dr. Brian Tyson "persuaded" CVS to fill his ivermectin prescriptions
Written by Steve Kirsch (January 6, 2022)
Tyson retained an attorney, Matthew P. Tyson (no relation), to draft a letter that was hand-delivered to the pharmacy. He's not had any trouble since then.
Report: British Study Says Post-vaccine Heart Damage Worsens With Each Jab
Written by R. Cort Kirkwood – The New American (January 5, 2022)
A British study reports that myocarditis in men under 40 years old after a China Virus jab is worse than previously thought. The risk for serious complications increases after each inoculation…
The study should be particularly worrisome because colleges are forcing students to get jabbed, as is the U.S. military.
Dr. Robert Malone to Rogan: US in 'Mass Formation Psychosis' Over COVID-19
Written by Jack Phillips – The Epoch Times (Jan. 2, 2022)
Key mRNA contributor Dr. Robert Malone, a prominent skeptic of mandatory COVID-19 vaccinations, suggested to popular podcaster Joe Rogan—days after Malone was suspended from Twitter—during an interview that the United States is in the midst of a "mass formation psychosis."
"Our government is out of control on this," Malone said about vaccine mandates in the interview, which was released over the weekend. "And they are lawless. They completely disregard bioethics. They completely disregard the federal common rule. They have broken all the rules that I know of, that I've been trained [in] for years and years and years."
Did Dismissals of Safe Outpatient Drugs Cause Needless COVID Deaths? Dissenting Doctors Say Yes
by RealClearInvestigations – The Epoch Times (Jan. 2, 2022)
Although an estimated 12 percent to 38 percent of prescriptions (pdf) are written for FDA-approved drugs used "off-label" (including Botox and Viagra), Dr. Anthony Fauci, director of the National Institute of Allergy and Infectious Diseases, declared early on that providers should dispense only medicines proven to be safe and effective for COVID patients through "randomized, placebo-controlled trials." These can take months or years to conduct, and often at great cost.
Indiana life insurance CEO says deaths are up 40% among people ages 18-64
Written by Margaret Menge – The Center Square (Jan. 1, 2022)
The head of Indianapolis-based insurance company OneAmerica said the death rate is up a stunning 40% from pre-pandemic levels among working-age people. Most of the claims for deaths being filed are not classified as COVID-19 deaths, Davison said.
"What the data is showing to us is that the deaths that are being reported as COVID deaths greatly understate the actual death losses among working-age people from the pandemic. It may not all be COVID on their death certificate, but deaths are up just huge, huge numbers."
CDC Sued for Withholding Post-Licensure V-safe Data on COVID-19 Vaccines
Written by Katabella Roberts (Dec 31, 2021)
The Centers for Disease Control and Prevention (CDC) has been sued by the Informed Consent Action Network (ICAN), which claims the agency is improperly withholding COVID-19 v-safe data from the American public.
CDC Now Treats Unvaccinated The Same As Un-Boosted, Just As DeSantis Predicted
Written by Shawn Fleetwood (Dec. 31, 2021)
The move to change the definition of "fully vaccinated" by the federal health agency was predicted by Florida Gov. Ron DeSantis last month. During a press conference in Tallahassee, the Republican governor told attendees that "those individuals who have gone through a normal vaccination series for COVID …will be determined to be unvaccinated very soon."
Dr. Peter McCullough: Vaccine Mandates Should Be Repealed
Written by Tammy Hung and Jan Jekiele – The Epoch Times (Dec. 29, 2021)
COVID-19 vaccine mandates "have to be repealed" as the vaccines are "still in research" and "people cannot be mandated to participate in research," says Dr. Peter McCullough.
Florida Surgeon General Promotes Nutraceuticals for COVID-19
Written by Dr. Joseph Mercola, The Epoch Times (December 24, 2021)
There's an increasing amount of research showing the potential effects of vitamin D on COVID-19 outcomes…
If You've Had COVID You're Likely Protected for Life
Written by Dr. Joseph Mercola, The Epoch Times (December 21,2021)
If you've had COVID-19, even a mild case, major congratulations to you as you've more than likely got long-term immunity, according to a team of researchers from Washington University School of Medicine. In fact, you're likely to be immune for life, as is the case with recovery from many infectious agents — once you've had the disease and recovered, you're immune, most likely for life.
The evidence is strong and promising, and should be welcome and comforting news to a public that has spent the last year, 2020, in a panic over SARS-CoV-2.
Increasingly evidence is showing that long-lasting immunity exists.
IL Health Care Employees Will Seek Damages from Shot Mandates
(Dec 14, 2021)
Liberty Counsel will ask the federal District Court of Illinois to certify the entire class of health care workers and will seek damages on behalf of those employees who have been unlawfully discriminated against and denied religious exemptions from the COVID shot mandate by NorthShore University HealthSystem.
CDC Now Recommends Pfizer and Moderna Vaccines
Over Johnson & Johnson Due to Rare Blood Clotting Issue
Written by Written by Gary Ray (Dec. 16, 2021)
Many view as good news the report that the Centers for Disease Control and Prevention (CDC) administrators are meeting on Thursday to discuss possible adverse reactions to vaccines. The discussion will focus on the reported adverse relationship between Johnson & Johnson's COVID-19 vaccine and thrombocytopenia syndrome (TTS).
Note:  this is what happens when politicians take over health care policy and when they mandate unproven and dangerous interventions.  Welcome to the "lab rat" class.
A Primer on the Vaccine Mandate: A Case of Federal Overreach
Written by Dr. John A. Sparks (Dec. 15, 2021)
Whether you have strong convictions against vaccines, or just about the COVID vaccine, or you have no particular aversion to vaccines, understanding what is going on with President Joe Biden's OSHA-enforced vaccine mandate is important. The OSHA (Occupational Safety and Health Administration) mandate is just one leg of a three-legged stool—the others being the vaccine edict from the Centers for Medicare & Medicaid Services directed at medical workers and the administration's own vaccine directive aimed at the employees of certain federal contractors.
Judge holds hospital in contempt of court for refusing ivermectin to COVID patient on ventilator, ignoring court order
Written by Chris Enloe (Dec. 14, 2021)
A Virginia hospital was held in contempt of court Monday after refusing to administer ivermectin to a woman who has been battling COVID-19 since early October.
Biden's Bounty on Your Life: Hospitals' Incentive Payments for COVID-19
Written by By Elizabeth Lee Vliet, M.D. and Ali Shultz, J.D. (November 17, 2021)
Upon admission to a once-trusted hospital, American patients with COVID-19 become virtual prisoners, subjected to a rigid treatment protocol with roots in Ezekiel Emanuel's "Complete Lives System" for rationing medical care in those over age 50. They have a shockingly high mortality rate. How and why is this happening, and what can be done about it?
On The Heels of Austria and Germany Locking Down The Unvaccinated,
EU Leader Calls For Throwing Out Nuremberg Code In Favor of Forced Vaccinating All Dissenters
Written by Julian Conradson
On Wednesday [December a, 2021], Ursula Van Der Leyen – the chief of the European Union (EU) Commission – told the press that she would like to see the long-standing Nuremberg Code ignored completely in favor of allowing countries to force vaccinate anyone who is refusing to take the experimental jab.
Lawyer urges hospitals to use alternative COVID treatments after client recovers with ivermectin
Written by Jack Bingham (Dec. 14, 2021)
A lawyer who helped a COVID-19 patient to have access to alternative treatments refused by the hospital urged hospitals and healthcare workers to broaden their approach to the treatment of the virus.
---