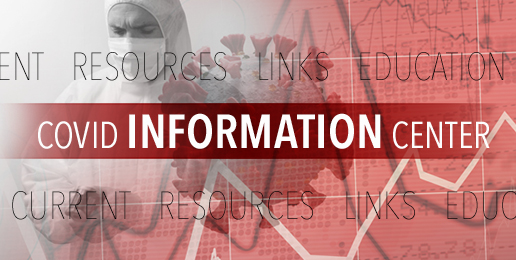 The information on this webpage does not provide individual medical advice or prescribe treatment but is provided as an educational service for readers and their families to know what options are available and widely used for many conditions. Readers should consult the physician of their choice for individual medical evaluation and recommendation for treatment tailored to individual needs.
COVID Information Center
Dr. Robert Malone on Joe Rogan's Podcast

Jan Crawford Tells The Hard Truth on Face the Nation
The Truth About Vaccine-Induced Myocarditis
Written by Rav Arora – The Epoch Times (January 20, 2022)
Over the past several months, I have faced insurmountable challenges in publishing my thoroughly fact-checked, interview-driven essays on post-vaccine myocarditis—an issue that concerns me personally for obvious reasons: the highest-risk population is young males. My views on the issue have been fully informed by top infectious disease experts and cardiologists—from institutions such as Harvard and Stanford—in this list.
My inability to publish even a single article on this topic strikes me as a shameful departure from my original motivation to become a journalist a year-and-a-half ago: shedding light on stories neglected, distorted, and obscured by elite liberal media.
Enough is enough.
Please also see this short video.
Still Calling For Employer Vaccine Mandates, American Medical Association Ignores Its Own Code Of Ethics
Written by Mark Glennon – Wirepoints (January 17, 2022)
The president of the Chicago-based American Medical Association, Gerald E. Harmon, M.D., wrote on Friday in Crain's Chicago Business that employers should impose COVID vaccine mandates as a condition of employment.
Last week's decision by the United States Supreme Court invalidating the Biden Administration's attempt to force employers to do so "should not," Harmon wrote, "prevent these employers from doing what must be done in the name of public health: requiring vaccines to protect their workers, our communities and our nation from the ravages of this pandemic."
"Our only hope is that large employers do what's right—not only for their own employees and their families, but for the health of our nation," says Harmon.
If only we could hope that Harmon and his association would honor their own code of ethics. The AMA's Code of Medical Ethics Opinion 2.1.1 says this…
Two Omicron Studies Are Fantastic News That Should End Mandates and Restrictions
Written by Stacey Lennox – PJ Media (January 15, 2022)
A recent study from South Africa (currently in preprint) attempts to explain why the omicron wave of the COVID-19 pandemic caused less severe illness and death than prior waves of other variants. To complete the study, researchers compared the outcomes of 5,144 patients from the fourth wave, where omicron was prevalent, to the outcomes of 11,609 patients from prior waves. They looked at deaths, severe hospitalizations, and all hospitalizations in the 14 days after diagnosis for people aged 20 and older.
Companies Drop, Keep, or Reinstate Vaccination Requirement for Employees After SCOTUS Ruling
Written by Allen Zhong – The Epoch Times (January 10, 2022)
Companies are reviewing their vaccination requirements after the U.S. Supreme Court (SCOTUS) ruling, with some dropping them, some sticking with them, and some reinstating them.
Illinois Adopts Biden's Private Employer Vaccine Mandate
Written by Tom Ozimek – The Epoch Times (January 10, 2022)
Illinois has adopted the Biden administration's vaccine-or-test requirement for private employers, according to new rules announced by state authorities on Jan. 7, the same day the Supreme Court heard arguments challenging the federal mandate.
Biden's Vaccine Mandate Is Outrageously Unconstitutional. Why Couldn't Lawyers Make That Argument To The Supreme Court?
Written by Margot Cleveland – The Federalist (January 10, 2022)
Truly, was it too much to ask for a defense of limited government, separation of powers, and federalism?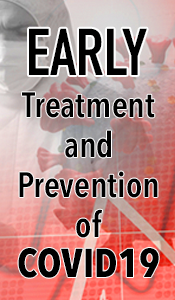 More Good News on Ivermectin
Written by Dr. Joseph Mercola – The Epoch Times (January 6, 2022)
When it comes to the treatment of COVID-19, many Western nations have been hobbled by the politicization of medicine. Throughout 2020, media and many public health experts warned against the use of hydroxychloroquine (HCQ), despite the fact that many practicing doctors were praising its ability to save patients. Most have been silenced through online censorship. Some even lost their jobs for the "sin" of publicly sharing their successes with the drug.
Another decades-old antiparasitic drug that may be even more useful than HCQ is ivermectin. Like HCQ, ivermectin is on the World Health Organization's list of essential drugs, but its benefits are also being ignored by public health officials and buried by mainstream media.
How Dr. Brian Tyson "persuaded" CVS to fill his ivermectin prescriptions
Written by Steve Kirsch (January 6, 2022)
Tyson retained an attorney, Matthew P. Tyson (no relation), to draft a letter that was hand-delivered to the pharmacy. He's not had any trouble since then.
Report: British Study Says Post-vaccine Heart Damage Worsens With Each Jab
Written by R. Cort Kirkwood – The New American (January 5, 2022)
A British study reports that myocarditis in men under 40 years old after a China Virus jab is worse than previously thought. The risk for serious complications increases after each inoculation…
The study should be particularly worrisome because colleges are forcing students to get jabbed, as is the U.S. military.
Dr. Robert Malone to Rogan: US in 'Mass Formation Psychosis' Over COVID-19
Written by Jack Phillips – The Epoch Times (Jan. 2, 2022)
Key mRNA contributor Dr. Robert Malone, a prominent skeptic of mandatory COVID-19 vaccinations, suggested to popular podcaster Joe Rogan—days after Malone was suspended from Twitter—during an interview that the United States is in the midst of a "mass formation psychosis."
"Our government is out of control on this," Malone said about vaccine mandates in the interview, which was released over the weekend. "And they are lawless. They completely disregard bioethics. They completely disregard the federal common rule. They have broken all the rules that I know of, that I've been trained [in] for years and years and years."
Did Dismissals of Safe Outpatient Drugs Cause Needless COVID Deaths? Dissenting Doctors Say Yes
by RealClearInvestigations – The Epoch Times (Jan. 2, 2022)
Although an estimated 12 percent to 38 percent of prescriptions (pdf) are written for FDA-approved drugs used "off-label" (including Botox and Viagra), Dr. Anthony Fauci, director of the National Institute of Allergy and Infectious Diseases, declared early on that providers should dispense only medicines proven to be safe and effective for COVID patients through "randomized, placebo-controlled trials." These can take months or years to conduct, and often at great cost.
Indiana life insurance CEO says deaths are up 40% among people ages 18-64
Written by Margaret Menge – The Center Square (Jan. 1, 2022)
The head of Indianapolis-based insurance company OneAmerica said the death rate is up a stunning 40% from pre-pandemic levels among working-age people. Most of the claims for deaths being filed are not classified as COVID-19 deaths, Davison said.
"What the data is showing to us is that the deaths that are being reported as COVID deaths greatly understate the actual death losses among working-age people from the pandemic. It may not all be COVID on their death certificate, but deaths are up just huge, huge numbers."
CDC Sued for Withholding Post-Licensure V-safe Data on COVID-19 Vaccines
Written by Katabella Roberts (Dec 31, 2021)
The Centers for Disease Control and Prevention (CDC) has been sued by the Informed Consent Action Network (ICAN), which claims the agency is improperly withholding COVID-19 v-safe data from the American public.
CDC Now Treats Unvaccinated The Same As Un-Boosted, Just As DeSantis Predicted
Written by Shawn Fleetwood (Dec. 31, 2021)
The move to change the definition of "fully vaccinated" by the federal health agency was predicted by Florida Gov. Ron DeSantis last month. During a press conference in Tallahassee, the Republican governor told attendees that "those individuals who have gone through a normal vaccination series for COVID …will be determined to be unvaccinated very soon."
Dr. Peter McCullough: Vaccine Mandates Should Be Repealed
Written by Tammy Hung and Jan Jekiele – The Epoch Times (Dec. 29, 2021)
COVID-19 vaccine mandates "have to be repealed" as the vaccines are "still in research" and "people cannot be mandated to participate in research," says Dr. Peter McCullough.
Florida Surgeon General Promotes Nutraceuticals for COVID-19
Written by Dr. Joseph Mercola, The Epoch Times (December 24, 2021)
There's an increasing amount of research showing the potential effects of vitamin D on COVID-19 outcomes…
If You've Had COVID You're Likely Protected for Life
Written by Dr. Joseph Mercola, The Epoch Times (December 21,2021)
If you've had COVID-19, even a mild case, major congratulations to you as you've more than likely got long-term immunity, according to a team of researchers from Washington University School of Medicine. In fact, you're likely to be immune for life, as is the case with recovery from many infectious agents — once you've had the disease and recovered, you're immune, most likely for life.
The evidence is strong and promising, and should be welcome and comforting news to a public that has spent the last year, 2020, in a panic over SARS-CoV-2.
Increasingly evidence is showing that long-lasting immunity exists.
IL Health Care Employees Will Seek Damages from Shot Mandates
(Dec 14, 2021)
Liberty Counsel will ask the federal District Court of Illinois to certify the entire class of health care workers and will seek damages on behalf of those employees who have been unlawfully discriminated against and denied religious exemptions from the COVID shot mandate by NorthShore University HealthSystem.
CDC Now Recommends Pfizer and Moderna Vaccines
Over Johnson & Johnson Due to Rare Blood Clotting Issue
Written by Written by Gary Ray (Dec. 16, 2021)
Many view as good news the report that the Centers for Disease Control and Prevention (CDC) administrators are meeting on Thursday to discuss possible adverse reactions to vaccines. The discussion will focus on the reported adverse relationship between Johnson & Johnson's COVID-19 vaccine and thrombocytopenia syndrome (TTS).
Note:  this is what happens when politicians take over health care policy and when they mandate unproven and dangerous interventions.  Welcome to the "lab rat" class.
A Primer on the Vaccine Mandate: A Case of Federal Overreach
Written by Dr. John A. Sparks (Dec. 15, 2021)
Whether you have strong convictions against vaccines, or just about the COVID vaccine, or you have no particular aversion to vaccines, understanding what is going on with President Joe Biden's OSHA-enforced vaccine mandate is important. The OSHA (Occupational Safety and Health Administration) mandate is just one leg of a three-legged stool—the others being the vaccine edict from the Centers for Medicare & Medicaid Services directed at medical workers and the administration's own vaccine directive aimed at the employees of certain federal contractors.
Judge holds hospital in contempt of court for refusing ivermectin to COVID patient on ventilator, ignoring court order
Written by Chris Enloe (Dec. 14, 2021)
A Virginia hospital was held in contempt of court Monday after refusing to administer ivermectin to a woman who has been battling COVID-19 since early October.
Biden's Bounty on Your Life: Hospitals' Incentive Payments for COVID-19
Written by By Elizabeth Lee Vliet, M.D. and Ali Shultz, J.D. (November 17, 2021)
Upon admission to a once-trusted hospital, American patients with COVID-19 become virtual prisoners, subjected to a rigid treatment protocol with roots in Ezekiel Emanuel's "Complete Lives System" for rationing medical care in those over age 50. They have a shockingly high mortality rate. How and why is this happening, and what can be done about it?
On The Heels of Austria and Germany Locking Down The Unvaccinated,
EU Leader Calls For Throwing Out Nuremberg Code In Favor of Forced Vaccinating All Dissenters
Written by Julian Conradson
On Wednesday [December a, 2021], Ursula Van Der Leyen – the chief of the European Union (EU) Commission – told the press that she would like to see the long-standing Nuremberg Code ignored completely in favor of allowing countries to force vaccinate anyone who is refusing to take the experimental jab.
Lawyer urges hospitals to use alternative COVID treatments after client recovers with ivermectin
Written by Jack Bingham (Dec. 14, 2021)
A lawyer who helped a COVID-19 patient to have access to alternative treatments refused by the hospital urged hospitals and healthcare workers to broaden their approach to the treatment of the virus.
---