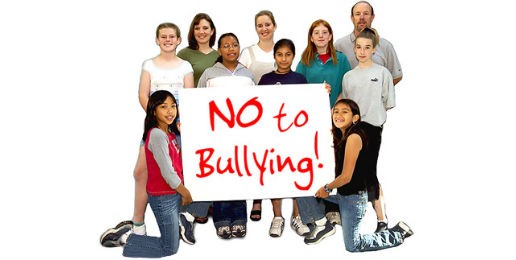 Illinois Anti-Bullying Law & Task Force (Part 1)
Illinois parents may soon begin to taste the diseased fruit of the Illinois "enumerated" anti-bullying act that Governor Quinn signed into law a year ago on the Sunday morning of the Chicago "gay pride" parade at a ceremony at Nettelhorst School, Chicago's first public elementary school to march in the debauchery-affirmation parade, which is located in the city's premier homosexual neighborhood "Boystown." (And there are still gullible people who buy the deceit that this law is centrally about bullying.)
The term "enumerated" is an obfuscatory euphemism that means the law specifically includes homosexuality, Gender Identity Disorder, and cross-dressing. Of course our lawmakers wouldn't dare use those terms out of fear that Illinoisans would see the pernicious truth lurking behind the civil rights argot. No, our lawmakers use the equally obfuscatory euphemisms of "sexual orientation," "gender identity," and "gender expression."
This law required our State Superintendent of Education, Christopher Koch, to appoint a Task Force to make recommendations about the implementation of the anti-bullying law. Here are just a few of the "unbiased" Task Force members:
Christopher Koch: Illinois State Superintendent of Education, who according to the Chicago Tribune, lives with his "partner." Other public sources (here and here) reveal that partner to be Kyle A. Lentz.

In 2009, Koch was honored by the homosexual activist organization, Illinois Safe Schools Alliance, as "advocate of the year."

Rocco Claps: openly homosexual Director of the Department of Human Rights (Read more HERE).

Shannon Sullivan: openly homosexual Director of the Illinois Safe Schools Alliance, who seeks to exploit all public schools — including elementary schools — to normalize her own sexual proclivities.

Jennifer Nielsen: Associate Director of the Anti-Defamation League (pictured here in the homosexual newspaper Windy City Times, promoting the pro-homosexual film It's STILL Elementary. Trailers of this film can be viewed HERE).

Lonnie Nasatir: Regional Director of the Greater Chicago/Upper Midwest area with pro-homosexual Anti-Defamation League. Nasatir had this to say about the civil union law: "In our eyes this is an issue of pure and simple fairness and equality; we knew representative [Greg] Harris would need a lot of help and we thought it would be a great opportunity to inform the community about what the bill means and other issues about the LGBT community to be informed and educated citizens."

And this: "Today we celebrate the hard work of advocates and legislators, and specifically Representative Greg Harris, who worked tirelessly on this bill for several years to ensure all citizens are afforded the rights and privileges of married couples…. This is a proud day for the state of Illinois as we have recognized a fundamental inequality and taken steps to remedy it."

Dr. Stacey Horn: assistant professor in the College of Education, University of IL at Chicago (former academic home of Bill Ayers). In an article co-authored by Horn she writes, "A final LGBTQ school safety strategy involves…integrating LGBTQ topics into the school curricula."

According to the UIC website, Horn is "interested in factors (e.g., age, religion, school context, intergroup context) related to sexual prejudice among adolescents and adults….In her teaching, she….also examines how to use our knowledge about adolescent development in creating educational and social context that support and promote positive developmental outcomes for all youth, and specifically for youth who identify as lesbian, gay, bisexual, or transgender."

Click here, here, and here for more on Horn.

Dorothy Espelage: Professor of Educational Psychology, College of Education, University of IL at Urbana-Champaign. HERE are some words of wisdom from Espelage: "Kids are bombarded by homophobic messages….The kids' attitudes in this state are homophobic in nature. They marginalize boys who don't act like boys and girls who don't act like girls….This is very controversial….It's tied to religion, it's tied to values, and we're a very sexually repressed nation as it is, anyway."

Ann Rangos: self-identified lesbian high school student who is described by David Fischer of the Illinois Safe Schools Alliance as "an incredible activist."

Sukari Stone: self-identified lesbian high school student who writes the following on her blog:

I'm extremely passionate about human rights. More specifically gay rights. I work with an orginization that helps make schools safer and more welcoming to LGBTQA students. Equal rights are very important to me. Probably one of the most important things in my life at the moment (and hopefully for awhile). I have serious pride in who I am and honestly don't care whether others accept me or not. And because of my ridiculous pride I'll let you in on a little secret of mine…I'm a rainbow kid. Get it? I like girls. Cool right? (Source)

I was thinking gay thoughts as usual)….I promise to try to cut down on the ridiculous about of gay things in my posts. I really can't help it. Most people have 2 parts of their brain, a logical side and an artistic side. I actually have 3 parts; an artistic side, a logical side and a gay side. (Source)

After reading ["Sinners in the Hands of an Angry God" by Jonathan Edwards], I honestly laughed. Seriously, this guy needs to be put away. I could just imagine a red-faced fat man screaming this sermon at the top of his lungs. "What's his deal?" I asked myself.

What surprised me even more was the fact that people were so quick to believe this idiot. If they even read the Bible they'd know that the God portrayed in it was a good one. A loving caring and accepting one.

Personally, I am not religious. I don't believe in God but I have read the Bible and studied religion a little bit. It's just not my cup of tea. I could rant on and on about religion in general but I don't want to ridiculously offend someone (for once in my life).

I think that Johnathan Edwards was trying to get his listeners to live a life of fear of paranoia. After all, if I believed that God was holding me by a string over a flaming pit I'd be pretty damn scared too. He's using fear to force people to live their lives perfectly and not to make any mistakes. The God portrayed in the Bible was a forgiving guy so I'm not exactly sure what edition Edwards was reading. Maybe he knew that this wasn't happening. That God was a hateful being that wanted to kill everyone. It could've been a pretty smart way to brainwash people into believing what you had to say.

Basically, Johnathan Edwards was either a ridiculously smart manipulator or a guy that was coming down from a serious acid trip while delivering his sermon. (Source)
Here are some of the recommendations made by the Koch-appointed Task Force (comments and questions in brackets are mine; all emphases are mine):
education stakeholders in Illinois [should] commit to engaging in overall school transformation….To accomplish transformation, schools must:
Recognize the impacts of systemic cultural issues such as racism, sexism, classism, adultism, disability discrimination andhomophobia that contribute to negative and hostile environments for youth and adults
Provide effective youth programming with:

Strong ties to theoretical constructs related to bullying…and behavioral change [Will any of the "theoretical constructs" used in "youth programming" dissent from liberal dogma regarding homosexuality and Gender Identity Disorder?]
An evaluation component [Will students be evaluated? If so, on what will they be evaluated? Will they be evaluated on the degree to which they have embraced the moral assumptions of liberal demagogues?]
Methods and strategies for adapting programs to unique school contexts (e.g., race, age, gender) and ecological domains (e.g., peer relationships, family relationships)

Provide professional development to all school personnel (including not only administrators and teachers, but bus drivers, maintenance workers, security, cafeteria workers, etc.) on issues of:

School-wide expectations, as well as reporting and monitoring requirements when expectations are not met
Impacts of systemic cultural issues such as racism, sexism, classism, adultism, ableism and homophobia that contribute to bullying and school violence, as well as hostile environments for youth and adults that inhibit learning and development

In order to support schools in the school transformation process, the Illinois State Board of Education (ISBE) and other governmental agencies, where possible, should:

Support amendment of the PSVA (the Illinois "enumerated" anti-bullying law) and implementing regulations to…cover all public and non-public schools, require more detail in mandated anti-bullying policies, and more effectively support school transformation efforts
Develop two to four common indicators (e.g., incidence rates, discipline referrals related to bullying, overall school climate) that address bullying and school violence and require all schools and districts to report annually
Establish an administrators' academy to teach all school administrators ways to establish and maintain a positive school climate
Make available quality technical assistance and professional development to schools engaged in the school transformation process
Ensure all pre-professional education for school personnel prepare them to engage in and lead school transformation processes ["Pre-professional education" refers to students preparing to become teachers. In other words, the task force is recommending that all future teachers be indoctrinated with their subversive ideas about homosexuality.]
Fully fund pilot projects to collect and evaluate data on the efficacy of the proposed school transformation model to comprehensively prevent and address bullying and school violence
Some random thoughts about this legislative debacle:
— It's odd or ironic or hypocritical that an educational group that purports to embrace diversity and tolerance would apparently make no effort to create a diverse task force. It's clear that the task force excluded anyone who opposes bullying but believes that affirming volitional homosexual acts harms children.

— It's also odd that despite the fact that lesbians constitute less than 2% of the population, they comprise 100 percent of the student representation on the task force.

— According to research, the kids who are most frequently bullied are obese kids, and not one was included on the task force. In addition, I've never heard a single expert advocate the celebration and affirmation of obesity as a means to eradicate the bullying of obese students.

— I am loathe to refer, even indirectly, to particular students, but our state's educational leaders have foolishly decided to make students public figures by including them on the task force. This reminds me of the equally foolish practice in District 113 of including students on committees that interview teacher candidates. Teacher candidates should be insulted by such a practice. However did we arrive at a cultural place where immature students who lack both knowledge and wisdom and who hold disordered moral beliefs serve on committees that make critical educational decisions for Illinois students? Clearly, Koch's allegiance to homosexual kids is greater than his allegiance to conservative adults, sound pedagogy, or philosophical diversity. Perhaps he fears being accused of "adultism" if he doesn't include students and "homophobia" if he doesn't include homosexual students on the task force.

—Many conservatives fearfully, ignorantly, and, in some cases, self-righteously proclaim–at least publicly–that the homosexuality of educators and lawmakers doesn't matter to them. Well, it better matter to them because when an educator or lawmaker affirms and embraces a homosexual identity, they are announcing precisely what they hold to be true about the nature and morality of volitional homosexual acts. And these non-factual assumptions about homosexuality will shape their decisions on a whole host of issues including laws, school policies, curricula, their own classroom comments, and professional development opportunities provided to school employees at public expense.

—How much will these complete "transformations" of all schools cost individual districts and the state?
It should be obvious that this anti-bullying law, like virtually all contemporary anti-bullying laws, policies, and activities, is centrally concerned with exploiting legitimate anti-bullying sentiment and public education to transform the moral beliefs of Illinois students. Part II of this article on Illinois' "enumerated" anti-bullying law will focus on what community members can do in the hope of mitigating the law's moral and pedagogical damage.
---
Click HERE TO SUPPORT Illinois Family Institute.
As little as $60 goes a long way toward protecting your values in Illinois!
Sign up as an IFI Ministry Partner for just $60/year, which is just $5 per month.