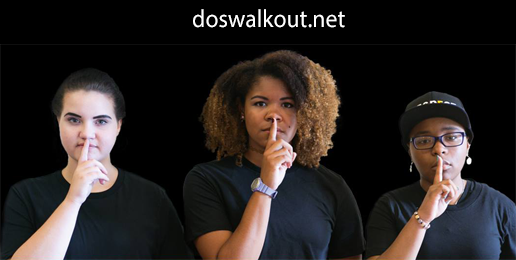 Another Disruptive Political Stunt Coming to Schools in April: Day of Silence
Schools just endured a disruptive, Leftist anti-gun protest, and soon they will have to endure the disruptive, Leftist Day of Silence.
For those who don't know, the Day of Silence is a purportedly "student-led" political effort sponsored and organized by the Gay, Lesbian and Straight Education Network (GLSEN) to exploit government schools and captive audiences for the purpose of advancing the "LGBT" sexuality ideology. Instead of walking out of classes like students did last week, GLSEN urges students in middle and high schools to refuse to speak all day—including during class. It's important to note that the ACLU has said students have no legal right to refuse to speak if asked to by teachers.
This year, GLSEN's Day of Silence takes place in thousands of schools on Friday April 27, 2018.
For over ten years, a coalition of pro-family activists and organizations from all across the country (see list below) have urged parents to contact their children's principals and teachers to ask if they will be permitting students to refuse to speak during class on the Day of Silence. If administrators and/or teachers are evasive or say that students may refuse to speak during instructional time, we urge parents to keep their children home. This counter-effort is called the Day of Silence Walkout (DOS Walkout). It's not technically a walkout. Rather, parents should just keep their kids home.
The DOS Walkout is the only organized effort to oppose the hijacking of public education by "LGBT" activists.
In many school districts, student absences cost districts money. Since most administrators are not persuaded by reasonable requests to keep Leftist political action from disrupting instructional time, perhaps they can be persuaded by loss of funds. Until schools stop allowing "LGBT" activism in the classroom, parents should remove their children from exposure to it.
"LGBT" activism permeates government schools in numerous ways throughout the school year. Here are just some of the ways in which public elementary, middle, and high schools promote Leftists views on the controversial topics of homosexuality and gender confusion, and which make the DOS Walkout necessary:
Many schools allow gender-confused students to share restrooms and locker rooms with students of the opposite sex, including even elementary schools.
Many schools allow gender-confused students to participate on opposite-sex athletic teams.
Teachers are being forced by the government to lie by being compelled to refer to gender-confused students by pronouns that designate the opposite sex.
Girl students are running for prom king and boy students for prom queens.
School staff are identifying as the sex they are not.
California schools are legally required to teach positively about homosexuality and gender confusion in all social studies classes in grades k-12, and all resources that espouse dissenting views are censored.
Schools normalize homosexuality and gender confusion in bullying prevention curricula; sex ed; social studies, English, and theater classes; and in grade school presentations about "family diversity."
Elementary schools make picture books that depict homosexuality and gender confusion positively available to children in their libraries.
Schools host dances for homosexual students.
Schools promote the normalization of homosexuality and gender confusion through Spirit Day, Ally Week, National Coming Out Day, "LGBT" History Month, and the queen of all homosexuality-affirming days: the "Day of Silence."
Just recently, activists in Delaware proposed a school code amendment that, if passed, will permit students at any age to "self-identify" their "race or gender identity" at school without parental knowledge or permission. And just recently, activists in Illinois proposed a school amendment that would require every class from k-12 to include the "roles and contributions" of homosexuals and opposite-sex impersonators as well as the roles and contributions of "LGBT" activists.
Of one thing you can be certain: "LGBT" activists are relentless.
Every year a new crop of students enters middle and high schools whose parents naively believe that public schools value diversity, honor all voices, foster critical thinking, and are committed to creating a "safe" place for all views to be expressed. Those parents and many others whose children are returning students often have no idea the extent of the "LGBT" propaganda that pervades our schools or the degree to which schools censor dissenting views.
And many of those parents have never heard of the "Day of Silence."
The Day of Silence Walkout offers an easy way for parents to tell school administrators and teachers that they oppose the promotion of non-factual Leftist beliefs about disordered sexuality.
There's a role too for conservative teachers in this mess. They could be allies of conservative students by prohibiting student silence in class and by refusing to create assignments that accommodate silence. In other words, they should conduct class as if it's just an ordinary school day.
What too few realize is that many students and teachers detest the Day of Silence. There are teachers—including even liberal teachers—who just want to teach their subject matter. They're not invested in transforming the moral and political views of other people's children.
And there are students who dread the controversy. About them, I recently wrote this:
[M]any students do not like divisive political events or discussions on hot button topics at school. Many teens are struggling with all sorts of issues. Their families are experiencing financial struggles, health issues, deaths, divorces, and dysfunction. They have interpersonal issues with peers. They struggle with grades and worry about what comes after high school. They're exhausted from athletics, academics, part-time jobs, and sleep deprivation. Some struggle with eating disorders, substance abuse, depression, anxiety, and other psychological disorders…. [M]any of these kids do not want to confront controversial issues… at school.

These often emotionally vulnerable kids have peers—some acquaintances, some friends—who hold very different views on controversial issues, and for the sake of friendship and comity, these kids seek to avoid discussions and other kinds of events that bring to the fore issues that may affect their relationships. For these kids, political events like…. Day of Silence only make school more stressful.

What do adults do when forced into contexts (e.g., work or social gatherings) with people who hold very different political views? They stay away from the most contentious issues. And what do we do with teens who are struggling through adolescence—a period of developmental turmoil? We force them to be confronted with these very issues in places from which they cannot escape.
If your children are in public school, please consider keeping them home on the Day of Silence. For more information, please visit the Day of Silence Walk Out website.
Listen to this article read by Laurie:
---
---
IFI Worldview Conference May 5th
We have rescheduled our annual Worldview Conference featuring well-know apologist John Stonestreet for Saturday, May 5th at Medinah Baptist Church. Mr. Stonestreet is s a dynamic speaker and the award-winning author of "Making Sense of Your World" and his newest offer: "A Practical Guide to Culture."
Join us for a wonderful opportunity to take enhance your biblical worldview and equip you to more effectively engage the culture.
Click HERE to learn more or to register!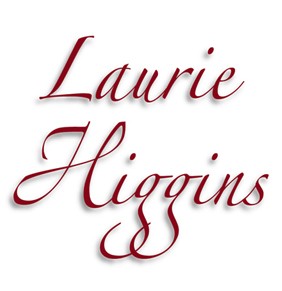 Related Articles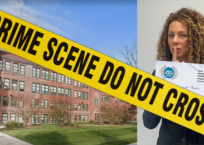 Schools Becoming Unfit Places for Children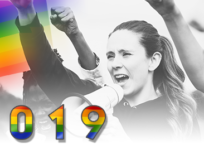 It's All Queer, All Year