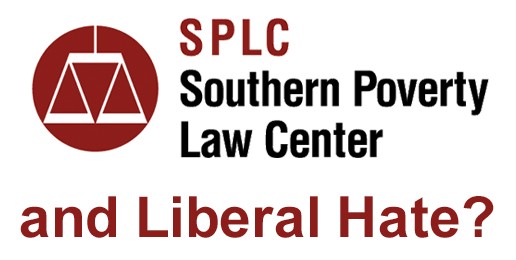 It's often difficult to distinguish truth from satire on websites like The Onion and the Babylon Bee, and a few days ago many woke up to this headline: Southern Poverty Law Center Apologizes for Mislabeling Group as Anti-Muslim Extremists, Agrees to $3.3M Settlement But it's a real news story, not a joke. It's from Accuracy in Media, and here is a short excerpt from its report: The Southern Poverty Law Center, which has a history of flagging its political opponents...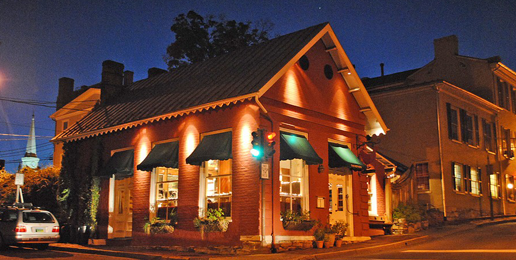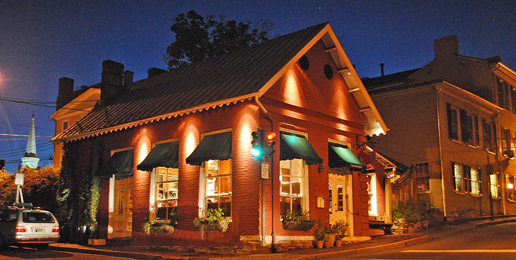 On Friday night, Stephanie Wilkinson, owner of the Red Hen restaurant in Lexington, Virginia, kicked out Sarah Huckabee Sanders and seven members of her family because Sanders works for the president. "Progressives"–once again demonstrating their inability to think analogically–believe this ill-treatment of Sanders and her family is analogous to the Masterpiece Cakeshop case. Once more for the obtuse among us, Jack Phillips didn't refuse to serve homosexuals or kick them out of his bakery. He refused to create and sell...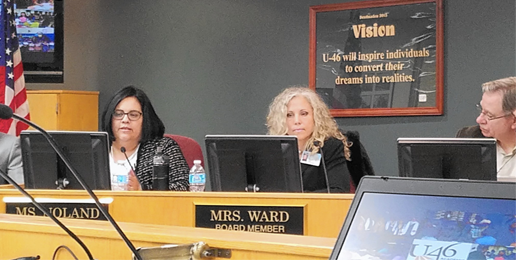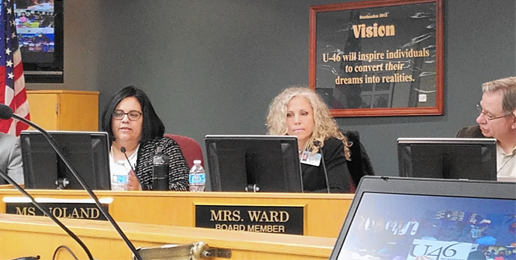 School District U46 (Elgin, Illinois) School Board Member Jeanette Ward offers a profile in courage, grace, and wisdom, while fellow board members Veronica Noland and Melissa Owens offer profiles in hypocrisy and ignorance. Their hypocrisy and ignorance were revealed during a recent school board meeting discussion about proposed changes to the "Student Code of Conduct." In 2013, the board voted to add the terms "sexual orientation," "gender identity" and "gender-related identity or expression" to the section of school board policy...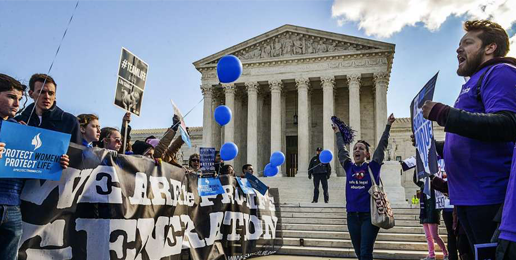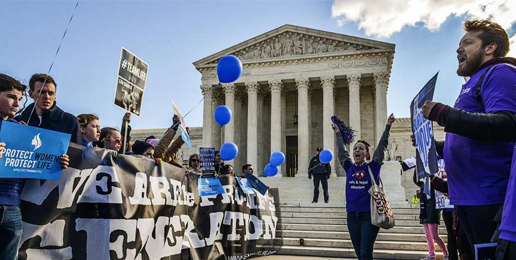 Many pro-family conservatives ask, "Isn't there any good news to report?" Yes, there is. Some examples are the growing national economy, record low unemployment numbers for minorities, foreign policy changes from the G.W. Bush and Obama years, and, lately, even some positive decisions from the U.S. Supreme Court. June is traditionally a big month for announcing decisions from the Supreme Court of the United States (SCOTUS), and this year is no exception. Below are a few of the cases decided...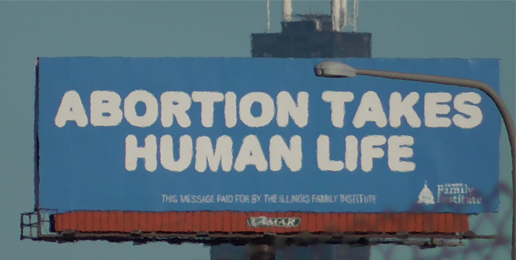 Thanks to your contributions, IFI has put up an eye-catching, pro-life billboard around I-90 and Kedzie Ave, near the Logan Square and Avondale neighborhoods of Chicago.  The message – "Abortion Takes Human Life" -- will be seen over 10 million times before the end of July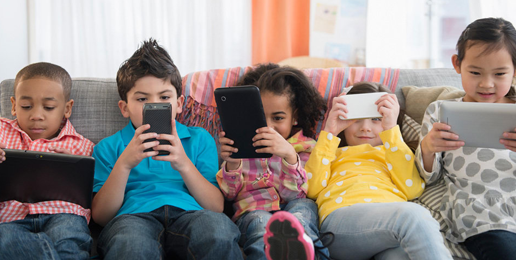 If you are concerned about raising children or grandchildren in this high tech age in which screen time is a whole new phenomenon, then you're not alone.  A poll from Gallup finds that screens are a significant concern of parents.  Here are some of the polling firm's findings from a poll of 1,271 U.S. parents of children from birth to age 10.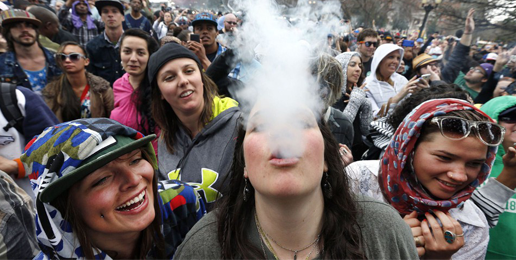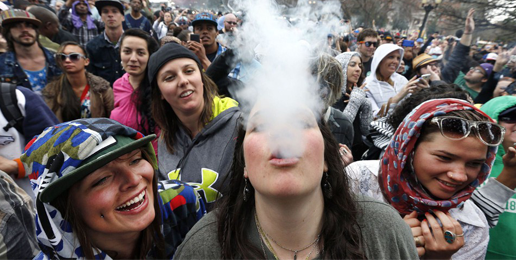 Illinois state lawmakers from Chicago are moving quickly toward the legalization of "recreational" marijuana. There are many good reasons to be alarmed. Not all the risks of such a policy is known. For example, we need to understand what role marijuana has in the development of psychiatric diseases, such as psychosis. New research suggests shows that "in adolescents, cannabis use is harmful."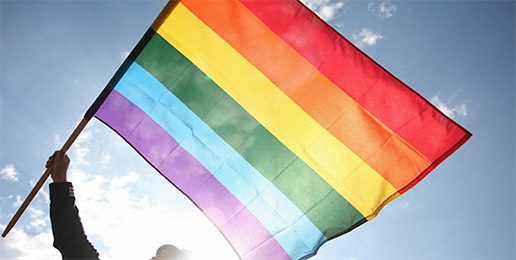 For decades now, sexual anarchists have declared June as LGBTQIA Pride Month, which is orchestrated in cities and towns across the nation with parades, drag shows and other revealing exhibitions. Of course, central to this leftist agenda is an aggressive push for political and cultural activism. In the wake of the U.S. Supreme Court's decision in the Jack Phillips case; a pro-family leader says Christians should respond with action and love.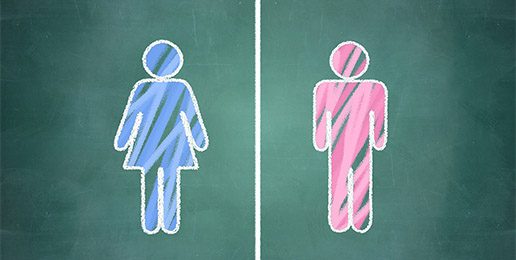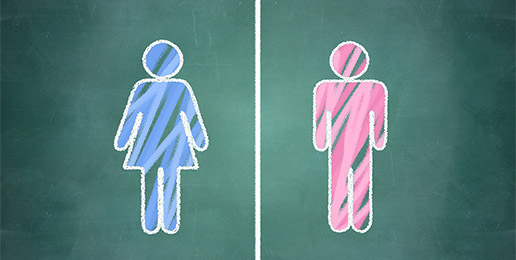 We've been saying for years that there will be a pushback against LGBTQ extremism. And it's not because people are uncaring. Or intolerant. Or bigoted. Or unfair. Instead, the pushback comes as a rational reaction to the rising tide of transanity.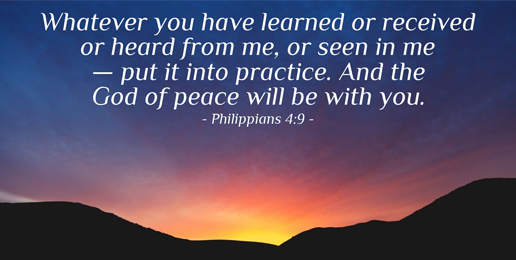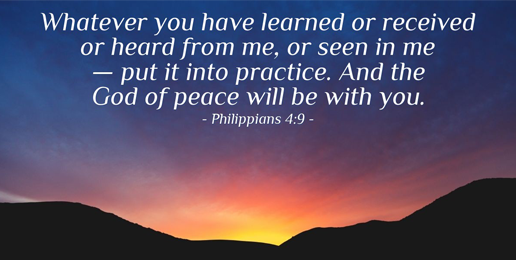 God has given us the perfect blueprint for discipling the next generation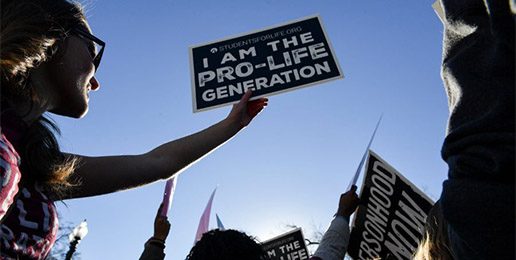 Americans are split evenly down the middle on whether abortion should remain legal, a Gallup poll published Monday reveals. Gallup's annual Values and Beliefs poll shows that 48 percent of Americans identify as pro-choice while 48 percent identify as pro-life. While roughly half of Americans are pro-choice, more Americans believe that aborting unborn babies is morally wrong than morally acceptable, the poll shows.