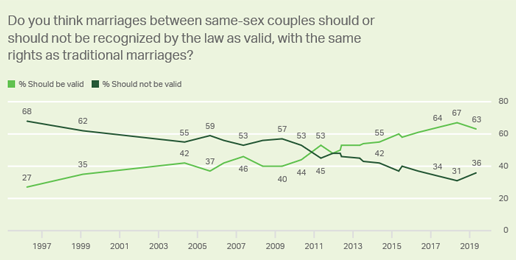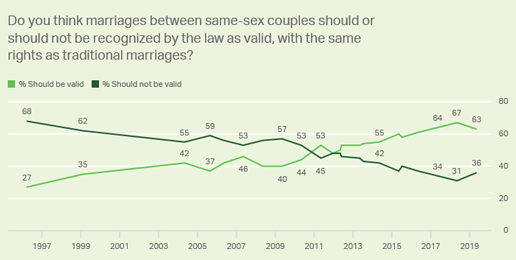 It's always nice to be able to point to the polls when they support your position. But polling, when done accurately, does nothing more than tell you what other people think. And just because you have the majority on your side doesn't mean you are right. In fact, when it comes to morality, the majority is often at odds with the Bible, which sets the standard of morality for practicing Christians. But this should come as no surprise. After all,...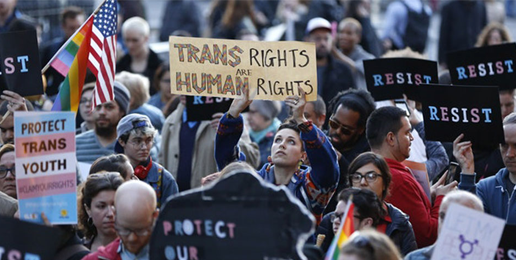 For decades the LGB's have mastered the Saul Alinsky method in dealing with orthodox Christians and all those holding to traditional morality – "pick the target, freeze it, personalize it, and polarize it." The bigot label has been applied to Bible believers with such precision that only a fool would confuse who has won the hearts and minds of the culture on the issue of sexuality.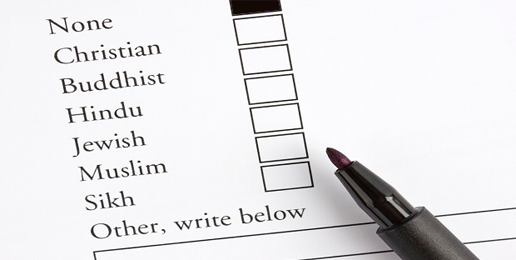 For the last few years the fastest growing group in religion are the "Nones." Not the kind that wear black and white habits, but the kind that don't identify with any religion at all. According to the American Family Survey they made up 35 percent of the population in 2018, up from 16 percent in 2007! Meanwhile, in that same time period, Pew Research Center found that the number of adults who identified as Christians declined 13 percent to 65...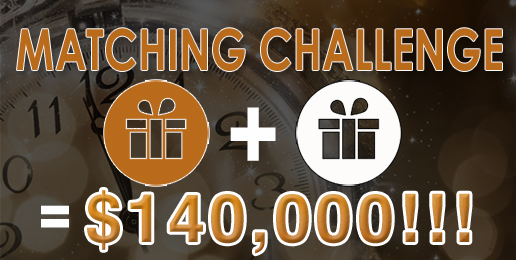 We are pleased to announce the 2019 end-of-year matching challenge! In an effort to help us raise $140,000 by the end of this month, a number of generous donors have offered to match donations to IFI all the way up to $70,000! So between now and the end of the year, you can double the impact of your giving! Yes, you read that right! Every donation to IFI through the end of the year are DOUBLED upon receipt. So if...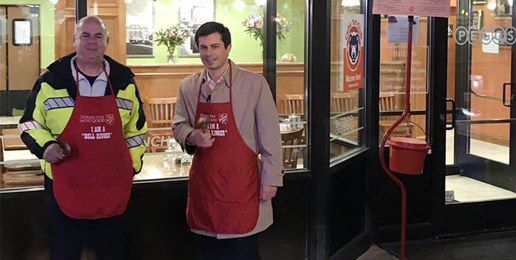 Whatever it once was, the current LGBT political lobby has nothing to do with equal rights, has nothing to do with basic legal protections, and has nothing to do with the advancement and normalization of so-called "sexual minorities." Instead, it has devolved into a fanatical fascist sect intent on wielding the gun of government to compel the cultural adulation and glorification of every aspect of their lives.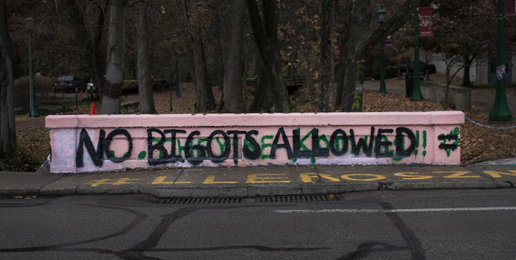 Eric Rasmusen, an Indiana University professor is defending comments he made on social media that upset some students and colleagues when he tweeted an article from an alternative media webzine. The title of it, "Are Women Destroying Academia? Probably."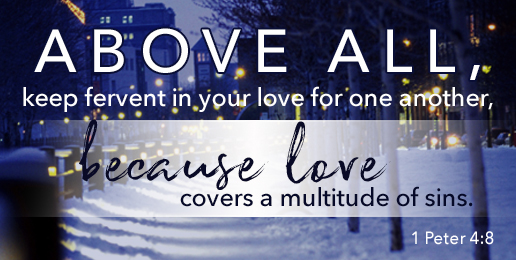 In 1 Corinthians 13—the famous Love Chapter—the Apostle Paul tells us many things about what love is, what it does, and what it doesn't do. Most of us love our families deeply. We would do virtually anything for our spouse and children. Yet, when I compare the love I have for my family to Paul's description of perfect love in 1 Corinthians 13, I'm reminded of how faulty my love is on a day-to-day basis. I'm sure you can relate....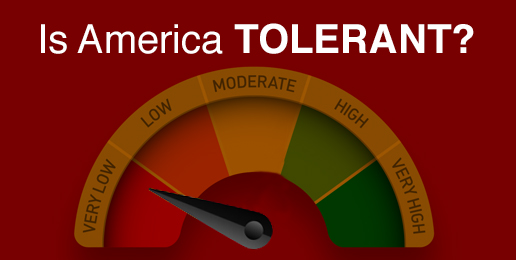 The Merriam-Webster dictionary defines tolerance as: A: "sympathy or indulgence for beliefs or practices differing from or conflicting with one's own; or B: the act of allowing something: Toleration." Modern culture would like for you to believe that America went from an intolerant nation in the 20th Century to a very tolerant one today.   In reality, nothing could be further from the truth.  Tolerance has come to mean embracing only one point of view, the liberal one.  Otherwise one...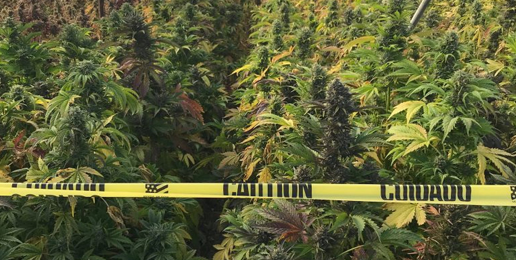 Big Marijuana and its foolish proponents easily convinced Illinois state lawmakers that legalization would decrease black market trade and ease the burden on our criminal justice system. IFI warned them that this naive notion was contradicted by the facts, and we shared ample evidence from states that had already approved "recreational" marijuana. The evidence is clear: the black market had been thriving because of legalization. Now we read that the California cannabis industry is in big trouble and want lawmakers...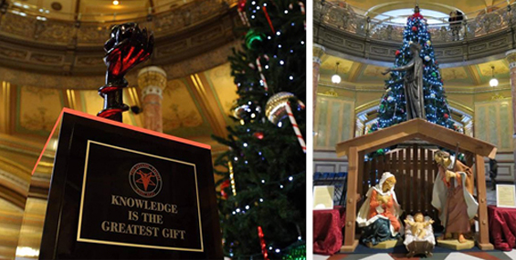 Last year, the Secretary of State's office at the Illinois Capitol in Springfield allowed the Satanic Temple in Chicago to display a monument, which was placed next to the Christmas Nativity scene and the Jewish Menorah to mark Hanukkah. With approval from the Secretary of State again this year, the Satanic Temple has erected their offensive monument. The monument depicts the forearm of Eve holding an apple, with a snake coiled around it. As a Christian pastor, I can't help...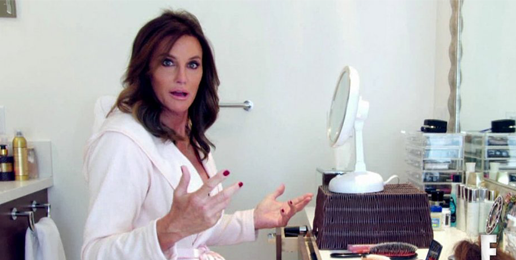 With the kids home for Thanksgiving we were watching a movie and during one of the commercial breaks, a cosmetic company promoted its products with a slick, high-gloss advertisement. Inserted with the burst of dramatic head shots showing beautiful young women wearing lipstick, rouge and eyeliner was a quick shot of a man doing the same... That moment was instructive for a couple of reasons.