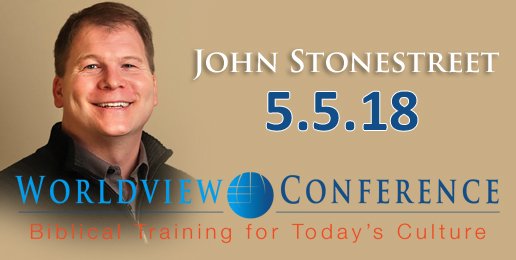 Fourth Annual IFI Worldview Conference Featuring John Stonestreet
May 5, 2018 @ 10:00 AM
-
3:00 PM
|
Family 50.00
Newly rescheduled! Join the Illinois Family Institute and John Stonestreet for a day of worldview training at the Medinah Baptist Church on May 5.
Saturday, May 5, 2018
Medinah Baptist Church
900 Foster Ave, Medinah, IL 60157 (map)
Click here for flyer
Morning Sessions: 10:00 AM —12:00 PM
Session 1: The Imago Dei: The Beautiful, Biblical Vision of the Human Person
Session 2: The Sexual Revolution: Its Ideas and Its Victims
Afternoon Sessions: 1:00 PM — 3:00 PM
Session 3: Have We Lost the Culture? Why Christians Should Continue to Care
Session 4: Restoring All Things:Joining God's Redemptive Plan
Q & A with John Stonestreet: 3:00 PM — 3:30 PM
About John Stonestreet
Since joining the Colson Center/Breakpoint team in 2011, his radio commentaries are heard on over 1,200 radio affiliates. John works with Summit Ministries and since 2007, has served as their executive director. As the host of The Point, a daily national radio program, John provides thought-provoking commentaries on current events and life issues from a Biblical worldview. On the faculty of Bryan College, he helped develop a Christian worldview curriculum while directing the Bryan College Worldview Team, an innovative educational initiative designed to teach students to analyze worldviews using the lens of popular media and culture.
Purchase Tickets Here