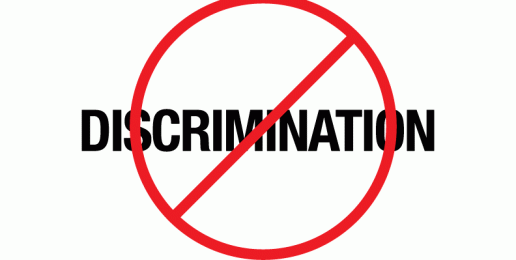 Homosexual Agenda Engenders Discrimination
Two controversies recently highlighted by the mainstream media underscore the urgent need for people of faith and moral conscience to vigorously oppose the homosexual political agenda. Twenty years ago, these stories would never have been reported, but today, activists within the liberal media are doing their level best to fabricate, mold and promote emotionally manipulative storylines designed to demonize traditional Judeo-Christian teaching and practices.
Christian Adoption Organizations
The first story is about a Christian adoption and family agency that denied an adoption request by homosexual partners from Chicago. Lutheran Child and Family Services of Illinois (LCFS) — which is affiliated with the conservative Lutheran Church-Missouri Synod — has a policy that forbids applicants who self-identify as gay, lesbian, bisexual, transgender or questioning from adopting or fostering.
No one should expect a Christian adoption agency to place a child into a home of adults who openly and proudly practice what the Bible clearly identifies as sin.
Fox Chicago News ran an "investigation" story this past Monday (Nov. 8, 2010) regarding this issue, asking if this is "a case of blatant discrimination, or religious freedom?" By their own admission, their "investigation" has "both government and civil rights leaders scrambling to settle the law."
In their story, Fox Chicago reported that the Illinois Department of Children and Family Services (DCFS) confirmed that the Illinois Human Rights Act exempts religious-based adoption agencies from the anti-discrimination rules that non-religious agencies and organizations must follow.
Camilla Taylor, the senior staff attorney for Lambda Legal (a pro-homosexual legal organization with a $20+ million annual budget), disagreed. Taylor told FOX Chicago News that state contractors are prohibited by law from discrimination, and suggested that several similar state and federal court rulings set a clear precedent. So I guess the religious exemption in the Illinois Human Rights Act is worthless. This simply means that the LCFS and other conservative faith-based organizations (and businesses) cannot make biblically based decisions about the morality of homosexuality and must abide by the godless anti-discrimination doctrine of the government — First Amendment notwithstanding.
As a result of this "investigation," the DCFS provided Fox Chicago with this statement:
DCFS and the Illinois child welfare system have a proud history of tolerance and inclusiveness. We have licensed tens of thousands of foster and adoptive parents without regard for sexual orientation, and we know from experience and research that sexual orientation does not affect parents' abilities to provide a safe, loving home for children. DCFS met last week with Lambda Legal, along with the Governor's Office and Attorney General's office, to begin to resolve these very complex legal issues. We all share a commitment to shape Illinois law and policy to respect the rights of all Illinoisans, and we will continue working together toward that goal.
For good measure, Fox Chicago pointed out that LCFS, Catholic Charities and Evangelical Child — all of which uphold the biblical ideal of family — received more than $23 million in state funding in fiscal year 2010. This constitutes a not-so-subtle hint to policy-makers to defund these religious groups.
Open Lesbian Fired at Catholic University
The second story is about Springfield, Illinois' Benedictine University. This Catholic school recently fired school administrator Laine Tadlock after her Iowa "marriage" announcement was published in the State Journal-Register.
In a Sept. 30 letter to Ms. Tadlock's attorney, Benedictine President William Carroll wrote
…By publicizing the marriage ceremony in which she participated in Iowa she has significantly disregarded and flouted core religious beliefs which, as a Catholic institution, it is our mission to uphold.
Ms. Tadlock was offered early retirement Aug. 27. According to published reports, Ms. Tadlock met that day with Carroll and Mike Bromberg, dean of academic affairs. Ms. Tadlock said Carroll told her he had consulted three Catholic bishops about the situation, including Bishop Thomas Paprocki of the Springfield diocese. The Chicago Sun-Times reports that Paprocki said the school "is to be commended for its fidelity to the truth in upholding the faith and morals as taught by the Catholic Church."
Bottom Line
What is at stake here is the freedom for people and organizations of faith to be able to operate by the dictates of the faith they profess — free of governmental coercion and/or direction. Homosexual activists groups, the biased dominant media and liberal lawmakers (including many so-called "moderate" policy makers) are willing to sacrifice our First Amendment's guarantees in favor of unofficial state beliefs — including unproven humanistic beliefs about sexual orientation.
IFI's Laurie Higgins has pointed out in a number of her articles that Georgetown University lesbian law professor and current member of the EEOC Chai Feldblum publicly stated that when same-sex "marriage" is legalized, conservative people of faith will lose religious rights.
This is not a theory. It's happening right before our eyes. Increasingly we are seeing this play out. Traditional Catholics, Protestants, Jews and Muslims are not able to make faith-based decisions about the morality of homosexuality and are being forced to abide by the godless anti-discrimination doctrines imposed by legislators and activist judges.
It is only a matter of time before these government-imposed mores are imposed on pastors, priests, rabbis, and imams. When will they be forced either to perform homosexual weddings and hire homosexuals or face costly legal action and fines for making legitimate judgments based on their moral views of sexual behavior?
Illinois citizens and Americans across the nation must begin to understand what is happening and oppose this radical political agenda that seeks to force all of us to set aside our faith, traditions and beliefs in order to honor immoral sexual behavior.
People of faith and people of moral conscience must speak up in the public square about this dangerous political agenda. A good place to start would be with the current push for same-sex "civil unions" in Illinois. This legislation (SB 1716) is everything that homosexual "marriage" is, except for the name.
SB 1716 gives all the rights, benefits and privileges of marriage. This will be the basis for many lawsuits against religious organizations, churches and people of faith.
In Massachusetts and California, the public schools have used the "legalization" of "same-sex marriage" as a mandate to teach children as young as kindergarten to affirm homosexual acts, homosexual relationships and "diverse family structures" as morally equivalent to heterosexuality, heterosexual relationships and the traditional family structure.
The bottom line is that we can't have both government protections for religious liberty and government protections for homosexual behavior, and, therefore, which will it be?
---
Do you think that homosexual activists will be content with getting same-sex "civil unions?" 
Listen to two leading gay activists:
More Great IFI Resources: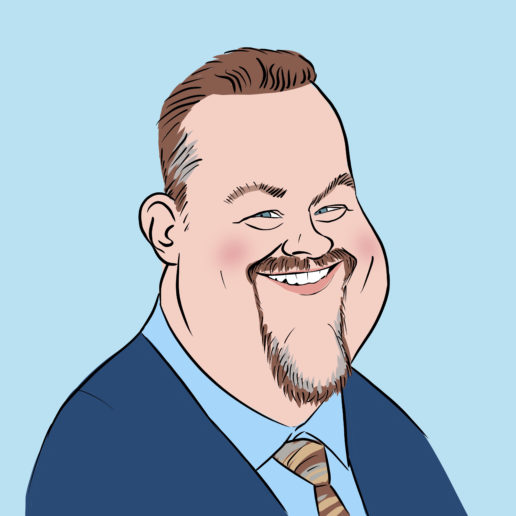 Illinois Family Action
(501c4). David has 25-plus-years of experience in public policy and grass-roots activism that includes countless...
Related Articles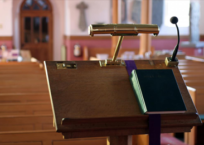 Censoring Sermons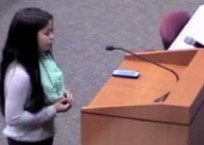 Deny God Exists … or You Fail