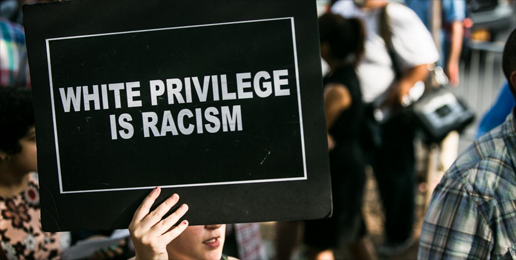 Unbelievably, Woke Springfield STILL Isn't Done Indoctrinating Children
Warning: Reader Discretion Advised
Leftists in Springfield are still not done using public schools to preach "woke" beliefs to Illinois school children, thereby driving more families out of Illinois—which is a bad thing for Illinoisans who can't leave—and driving more families out of government schools—which is a good thing except for those who can't leave.
State Representative Mary Flowers (D-Chicago) has filed a jaw-dropping bill, HB 80, that doesn't propose merely "standards," or "guidelines," or even a type of curriculum. Oh no, Flowers is going for the whole enchilada. If passed, this bill would mandate the teaching of specific books on race and feminism: 20 non-fiction books and 9 fiction. Every book is written by a leftist. There is not one book in Flowers' list by either a person of color or a colorless person who criticizes or dissents from leftist assumptions on race or feminism.
Flowers' bill says,
Amends the School Code. Sets forth a list of nonfiction, fiction, and children's books about racism that shall [must] be required reading for students in every public elementary and secondary school beginning with the 2021-2022 school year. Requires that the instruction in the material presented by each book be age appropriate and taught at the appropriate grade level. Effectively [sic] immediately.
Maybe I missed it, but I can't remember ever hearing of a lawmaker commanding that every public school in Illinois teach specific books. Did Mary Flowers' constituents elect her to select texts for their elementary, middle, and high schools?
Having worked with teachers, I can say with a fair degree of certainty, that this bill will not be popular with many of them.
This proposed bill adds to the list of bills and laws that are transforming our government schools into woke re-education camps and our children into leftists. The list now includes the re-introduced REACH Act that will require comprehensive sex ed starting in kindergarten;  the proposed "Culturally Responsive Teaching and Leading Standards"; the existing "LGBT" school indoctrination law; the homosexuality- affirming "anti-bullying" law passed in 2010; and the novels, plays, movies, essays, and articles teachers are already choosing to teach.
Here are some of the authors and texts on Flowers' inclusive list of only leftist authors and texts:
bell hooks: Ain't I a Woman: Black Women and Feminism
Ta-Nehesi Coates: Between the World and Me
Ibram X. Kendi (born Ibram Henry Rogers): How to Be an Antiracist
Robin DiAngelo: White Fragility: Why It's So Hard for White People to Talk About Racism
Ben Crump (opportunist extraordinaire in the mold of Al Sharpton and "Rev." Jesse Jackson): Open Season: Legalized Genocide of Colored People
Jacquelyn Woodson (black and a lesbian, so a two-fer for intersectional identitarians): Brown Girl Dreaming
Jennifer Harvey (self-described "queer, antiracist-committed … white lesbian/dyke" and Drake University religion professor): Raising White Kids
Jennifer L. Eberhardt: Biased: Uncovering the Hidden Prejudice That Shapes What We See, Think, and Do
Mikki Kendall: Hood Feminism: Notes from the Women That a Movement Forgot
Layla F. Saad: Me and White Supremacy
Michelle Alexander: The New Jim Crow: Mass Incarceration in the Age of Colorblindness 
Ijeoma Oluo (identifies as a "a black, queer woman who has often found herself demonized at the convenience of white America): So You Want to Talk About Race
Wesley Lowery: They Can't Kill Us All
Reni Eddo-Lodge: Why I'm No Longer Talking to White People About Race
Phew. Good thing Coates, Kendi, and DiAngelo are here. No "woke" list would be complete without those three Wokateers—all of whom profit handsomely from the racial division they help foment.
National Review's Rich Lowry writes this about Ta-Nehisi Coates' book, which Flowers wants to force all public schools to teach:
Coates has to reduce people to categories and actors in a pantomime of racial plunder to support his worldview. He must erase distinctions and reject complexity.

"'White America' is a syndicate arrayed to protect its exclusive power to dominate and control our bodies," he writes. What is this "white America"? Is it Nancy Pelosi or Ted Cruz? Is it Massachusetts, or is it Utah?

In a monstrous passage about 9/11, he writes of the police and firefighters who died trying to save people from getting obliterated into dust: "They were not human to me. Black, white, or whatever, they were menaces of nature; they were the fire, the comet, the storm, which could — with no justification — shatter my body."

Really? Firefighters go about shattering the bodies of black people without justification?
I suspect there will be many parents who object to their children being exposed to such a toxic ideology.
Here are just two quotes from the book by racist, pro-"trans," pro-homosexual feminist Reni Eddo-Lodge titled Why I'm No Longer Talking to White People About Race that Mary Flowers wants to force all Illinois schools to teach:
1.) "[R]acism is a white problem. It reveals the anxieties, hypocrisies and double standards of whiteness. It is a problem in the psyche of whiteness that white people must take responsibility to solve."
2.) "The process begins with the individual woman's acceptance that American women, without exception, are socialized to be racist, classist and sexist."
We can't overlook the list of books Flowers' bill identifies as fiction, which includes Justin Simien's satirical book Dear White People. One chapter in Dear White People is titled "So You've Decided to 'Go Black' and Not Come Back," which has a section on busting the myth of "Giant Penises," ," that is, giant black penises:
Thanks to rap music and the tendency to exoticize people of color, the myth of the giant black d*ck has endured for some time. … the stereotype can lead to a number of awkward postcoital conversations and explanations. Though this stereotype might be helpful in wooing and courtship, there are few things less sexy than a man having to explain why his d*ck isn't as big as his lover had hoped it would be. The truth is the average d*ck length and width is the same for men regardless of ethnic background. In spite of the sometimes helpful wide-angle lens on the iPhone used in d*ckpic-ing, most guys are packing between five and seven inches.
Please don't send any email messages to IFI expressing anger that we have reported this. If you're upset, contact Mary Flowers. She's the person who wants to make this book required reading in Illinois schools.
Flowers also wants to force Illinois schools to teach bisexual Alice Walker's novel The Color Purple, which includes lesbian sex and many references to various characters "f*cking."
And here's an excerpt from the novel An American Marriage by Tayari Jones that Flowers wants to force Illinois schools to teach:
Looking down at her outline in the dark, I felt myself wanting to explain again. But I could never tell her that I didn't want to f*ck her like a man who just got out of jail. I wanted to do it like a man who was home visiting his family. I wanted to do it like a local boy made good. I wanted to f*ck like I had money still, like I had a nice office, Italian shoes, and a steel watch. How can you explain to a woman that you want to f*ck her like a human being?
The married black man in this scene has just been released from spending five years in prison for the crime of raping a white woman—a crime he did not commit. The woman with whom he has sex is a friend—not his wife.
Just curious, who decided graphic lesbian sex was "age-appropriate" for any minor children, and what criteria was used to make such a determination? Who will decide which grade level is appropriate for graphic lesbian sex, language about "f*cking" friends, or about the myth of giant black penises?
While Flowers, evidently a devotee of Critical Race Theory, identity politics, and feminism, includes a few token colorless authors, she includes no ideological diversity, demonstrating that the only kind of diversity that matters to leftists pertains to skin color, biological sex, and disordered sexual predilections. What doesn't matter is ideological diversity and intellectual exploration on these controversial topics.
In the service of inculcating Illinois minors with "progressive" beliefs about race, feminism, and sexual activities, leftists are fully committed to viewpoint discrimination. They have no interest in teaching children how to think critically via distinguishing sound, coherent arguments buttressed with relevant evidence from fallacious arguments deficient in logic, evidence, and coherence. Instead, they want to teach other people's children what to think uncritically. Kinda, sorta, maybe sounds more like propaganda than pedagogy.
No one disputes the historical reality of the evil of the slave trade, the institution of slavery, and subsequent Jim Crow laws. Nor does anyone dispute the critical importance of ensuring that history is taught accurately.
The dispute broadly speaking is over how the history of racism should be taught. Many—including blacks—believe the way Critical Race Theory (and BLM and the 1619 Project) addresses slavery in America and its legacy is both imbalanced and inaccurate.
Further, the imbalanced and inaccurate coverage of American history promotes a false picture of an evil and systemically racist America, foments racial division, and robs persons of color of a sense of agency in and responsibility for their own lives.
In the racialist—or some would say racist—theories of those whose writing Mary Flowers wants to force into Illinois schools, there's a difference between being an "antiracist" and being not racist. Being antiracist essentially means embracing all the beliefs of Critical Race Theory, including forced confession and public repentance by whites, and becoming a community organizer. According to the ubiquitous Ibram X. Kendi,
Being antiracist is different for white people than it is for people of color. For white people, being antiracist evolves with their racial identity development. They must acknowledge and understand their privilege, work to change their internalized racism, and interrupt racism when they see it.
Many believe those dogmatic beliefs are divisive and destructive and will accomplish nothing but feed the greedy Intersectional Industrial Complex. And many non-racist parents do not want their children taught the lie that those who harbor no racist views or engage in any racist acts are still racist by virtue of their skin color or lack thereof.
If Flowers and other leftists are genuinely invested in sound education—which necessarily entails the full and free exchange of ideas on race, race relations, feminism, and sexuality—they could and should revise both this bill and existing curricula on these subjects. They could and should remove half of the non-fiction selections to make room for books and essays by Thomas Sowell, Shelby Steele, John McWhorter, Carol Swain, Candace Owens, Larry Elder, Jason Riley, Anne Wortham, and Heather MacDonald.
Take ACTION: Click HERE to send a message to your state representative to ask him/her vote against this outrageous proposal that usurps the jurisdiction of local school boards and administrators by mandating specific left-wing reading assignments.
Listen to this article read by Laurie:
---
Please consider supporting the good work of Illinois Family Institute.
Click HERE to learn about supporting IFI on a monthly basis.