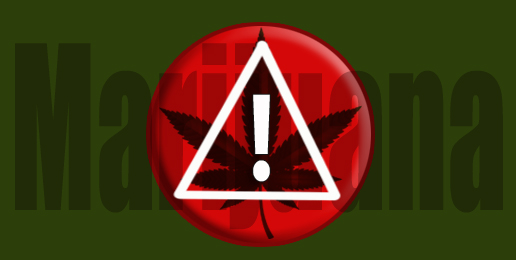 Ten Reasons to Oppose Legal Weed in Illinois
Once again, high potency marijuana is in the news. Governor J.B. Pritzker and several state lawmakers held a press conference this past Saturday to announce their bill (SB 7) to legalize marijuana for "recreational" use in Illinois. This legislation is sponsored by Illinois Senators Heather Steans (D-Chicago), Toi Hutchinson (D-Chicago Heights), Kimberly Lightford (D-Westchester) and Patricia Van Pelt (D-Chicago).
Illinois Family Institute continues to present overwhelming evidence of the high costs and consequences of this onerous public policy, and Illinois voters must speak out if we hope to turn the tide on their plans. Many of our friends and neighbors simply do not understand what this policy means for their families, communities, schools, workplace and roadways. If we hope to stop this legislation from becoming law, we must quickly educate and activate parents and grandparents.
It doesn't take much to turn the tide!
As you are aware, the most extreme abortion legislation to date was introduced in Illinois this year. With a super majority of Leftists in both chambers of the Illinois General Assembly and an extremely anti-life governor, it appeared to be a slam dunk for abortion activists. But these bills are now stalled! You did that!
Pro-life advocates made calls, visited their lawmakers, wrote letters and sent emails, and urged others to do the same. God used your efforts to push these bills back!
Earlier this year, the push for marijuana legalization in New Jersey fell apart. According to an article in the New York Times:
"[the] effort to legalize marijuana in News Jersey collapsed… after Democrats were unable to muster enough support for the measure, derailing a central campaign pledge by Gov. Philip D. Murphy and leaving the future of the legalization movement in doubt."
Our goal is to derail the push here in Illinois with strong evidence coupled with strong opposition from concerned citizens like you. We can stop this from becoming law in the Land of Lincoln!
The evidence of harm couldn't be clearer. This crazy social experiment has been going on for years in Colorado, California and Washington, and the data is extremely alarming. Consider our top 10 reasons to oppose legal weed in Illinois. And please share the linked graphics on your social media pages.
10 Reasons to Oppose High Potency Marijuana Legalization:
1.) Increased THC Levels. It's Not Your Daddy's Weed!
The TCH (tetrahydrocannabinol) levels in today's marijuana products are much higher than the marijuana of the 60's and 70's. This high-THC content has been linked to an increase in serious mental health issues and addiction. A recent Cambridge University study found that the use of today's high-THC products was associated with a higher risk of addiction than lower potency forms of marijuana and that the association was found to be even higher in younger cannabis users.
This includes the alarmingly high THC Content in Concentrates (oil, wax, dab, shatter).
2.) Increased Risk of Psychosis, and even more alarming is Youth Suicide; more here.
Several studies have linked marijuana use to increased risk for psychiatric disorders, including psychosis (schizophrenia), depression, anxiety, and substance use disorders. A recent study published in the The Lancet Psychiatry shows that consuming pot on a daily basis and especially using high-potency cannabis increases the odds of having a psychotic episode later.
This is also closely related to the homelessness problem that is increasing in Colorado due to the weed. Please also watch and listen to PGM Pastor Phil Kwiatowski's concerns in this short video presentation.
3.) Increased Marijuana-Related Hospitalizations and Poison Control Center Calls. 
Dr. Karen Randall, an ER physician and a resident of Pueblo, Colorado, spoke at a recent town-hall meeting in Des Plaines. Her testimony about how legal weed has negatively affected her hospital and community is powerful. Watch and listen to what she has to say here.
Washington state also has a huge problem with calls to poison centers as well.
4.) Increased Marijuana-Related Exposures in Children 0-5 Years Old. 
"A study in the December 2018 Pediatrics found that nearly half of hospitalized children in Colorado whose parents enrolled in a smoking cessation program tested positive for marijuana exposure. Authors of the study, "Marijuana and Tobacco Co-Exposure in Hospitalized Children" (published online Nov. 19), said findings suggest prevalent co-use of tobacco and marijuana in the state that could expose children to harmful effects of both." Read more here and here.
5.) Increased Violent Crime in Legalized States; more here.
Are you surprised to learn that research published in the journal Psychological Medicine concludes that continued use of cannabis causes violent behavior as a direct result of changes in brain function that are caused by smoking weed over many years? Read more here.
6.) Increased and Potential Serious Brain Alteration; more here.
Medical research has revealed altered brain activity in young adults with cannabis addiction. The findings suggest a mechanism that may explain why the risk of depression and other mental health issues is higher among those who use the drug. Read more here, from the journal Biological Psychiatry: Cognitive Neuroscience and Neuroimaging.
7.) Increased Heroin and Opioid Deaths in Illinois After "Medical" Marijuana is Legalized in 2013.
Would you be surprised to know that legal weed is also linked to increased alcohol consumption? More here, from Dr. Kenneth Finn.
8.) Premature Aging of the Brain.
"By studying a large number of imaging scans, researchers have identified conditions and behaviors that could make the brain age prematurely, including schizophrenia, bipolar disorder, alcohol use, and the use of cannabis." (Medical News Today)
9.) Increased Marijuana-Related Traffic Fatalities; more here. 
The Insurance Institute for Highway Safety issued a report in October 2018 claiming that "Colorado, Washington, and Oregon experienced a 5.2% higher police-reported crash rate overall than would have been expected had they not legalized recreational marijuana."
10.) Increased Social and Economic Costs Outweigh Tax Revenue by $4.50 to every $1. more here and here.
Given the facts above, you can see how the social costs for the state's first responders, welfare system, health care system, traffic fatalities, violent crime, increased use in all age categories, and addiction – are costs Illinois cannot afford.
Take ACTION: Please click HERE to send a message to your state senator and state representative to urge them to reject the push for legal marijuana.
Additionally, PLEASE CALL your lawmakers to make sure they know that many people oppose this disastrous policy. Click HERE for their names and phone numbers, which you will find at the end of the state list. Please make the calls!
Watch more:
Please visit IFI YouTube channel and this playlist of 16 videos (and growing) dedicated to the opposition of marijuana legalization.
Read more:
Thinking Biblically About Recreational Marijuana
Medical Doctor from Peoria Opposes Legal Pot
ER Doc Says "Recreational" Pot Has Ruined My Town
IFI Resource Page on Marijuana
Former State Rep. Jeanne Ives Address Marijuana & Illinois' Economic Crisis (podcast)
More info:
---
A bold voice for pro-family values in Illinois!
Click HERE to learn about supporting IFI on a monthly basis.