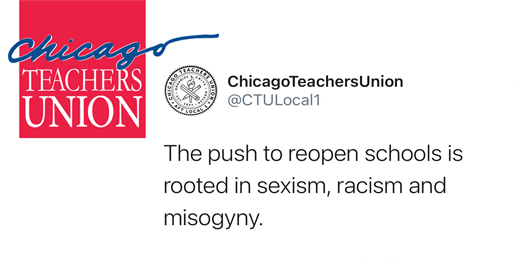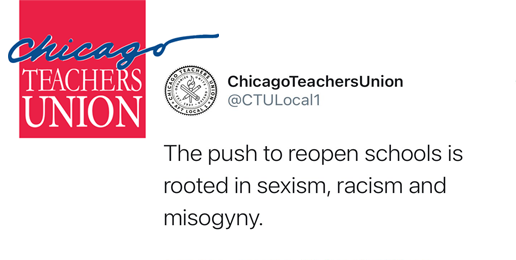 Chicago Teachers' Union's Absurd Tweet About School Re-Openings
The state of Illinois long ago made the embarrassing leap from local joke to national joke. The Land of Lincoln is now the corrupt, insolvent, morally vacuous, leftist dystopia of U.S. Senators Dick Durbin and Tammy Duckworth, Springfield mob boss Mike Madigan, Governor J.B. Pritzker, and Mayor Lori Lightfoot. I guess the lazy, irresponsible, anti-science, and morally vacuous community organizers that comprise the Chicago Teachers' Union thought Illinois was not getting quite enough national PR, so on Sunday, they tweeted,
The push to reopen schools is rooted in sexism, racism and misogyny.
Say what? Even for head-scratching comments from leftists, that's a doozy.
Are black and Latino families who want their children back in school learning and socializing racists?
Are mothers who want their daughters back in school learning and socializing sexist and misogynistic?
No need for defining terms, making assertions, and providing evidence that others are completely free to critique through reason and the provision of counterevidence. Just call names plucked from the intersectional name-calling toolbox.
Safety of school openings
Parents have seen the scientific evidence which clearly and consistently shows that if infected, children under 18 have a 99.997 percent chance of surviving COVID-19. These parents wonder why their children should suffer socially, emotionally, and academically from school shutdowns when the health risk of opening schools is negligible.
If the CTU opposes school openings out of fear for the safety of their union members, here are the survival rates for adults by age if they should contract the Wuhan virus:
22-24: 99.996 percent survival rate
25-29: 99.987 percent survival rate
30-34: 99.976 percent survival rate
35-39: 99.960 percent survival rate
40-44: 99.925 percent survival rate
45-49: 99.879 percent survival rate
50-54: 99.793 percent survival rate
55-59: 99.677 percent survival rate
60-64: 99.544 percent survival rate
Over two-thirds of public school teachers (71 percent) are under 50 years old, and only 17% are over 55.  According to the Illinois Policy Institute, "More than 71 percent of [Illinois' Teachers' Retirement System] members retired before the age of 60." So, most teachers are at little risk of dying from COVID-19. Those employees who have co-morbidities that put them at great risk from contracting the Wuhan virus should be free to stay home.
But no teacher whose chance of surviving COVID-19 is over 99 percent but chooses not to work should not be paid one red cent. Their jobs should be filled by teachers who are rational and eager to work.
If teachers think it's unsafe to work unless they're guaranteed 0 percent risk of death, then they shouldn't be working—anywhere. There's a risk of death by driving to and from work or contracting influenza from a student or colleague. There is a risk of death from tripping over a small child or being bowled over by a strapping high school boy during passing periods. Life carries risks.
CTU tweet straight out of Critical Race Theory

The CTU's tweet is what Critical Race Theory (CRT) has wrought in America. CRT—whose ideas are taught everywhere including in our public schools—divides society up into two groups: the purported oppressors and the purported oppressed. CRT claims that oppressors are those who allegedly have power and that the oppressed are those who allegedly lack cultural power.
So, who has no power—allegedly? People of color, women, those who are erotically attracted to persons of the same sex, and those who wish they were the sex they aren't. That's who. Those with power—allegedly—can't help but oppress them.
Pastor and theologian John Piper identifies accurately the unbiblical assumptions at the dark heart of Critical Race Theory:
[A]t root [critical race theory proponents] believe a person's essential identity is self-chosen, self-constructed, not God-designed or God-given. Or another way to say it would be that, when it comes to our own identity, we are our own god. We do not acknowledge or submit to any divine truth or morality as above us, constraining or limiting our own self-definition, self-construction.

So, if I choose to be a woman though God made me a man, I am right to do so. No God, no morality, no religion, no ideology can replace me as the self-determining, self-defining, self-deifying sovereign of my own identity. …

[The] fundamental assumption is that human identity is self-constructed, not God-given. Any group, therefore, that claims to have access to an infallible word of God that dictates human identity and human right and wrong is a manifest threat to human autonomy. Within the framework of critical race theory, the claim of biblical authority can be understood only as a group trying to seize power. …

Inside critical race theory, God is small and negligible. The Bible is small and negligible. Truth is small and negligible. And evil is big, and there is no answer for it. It is a hopeless path.
Who really oppresses whom in America?
While virtually the entire institutional power structure in America now worships at the altar of the gods of melanin, sexual libertinism, and genitalia, the Chicago Teachers' Union expects us to believe persons of color, the sexually deviant, and women are relentlessly oppressed.
While people can and do lose their jobs for saying they believe homosexual acts are immoral and humans with penises are not women, the powerful in society celebrate those who announce that henceforth they will pretend to be the sex they aren't.
I wonder, if the CTU believes opening schools constitutes hatred of women, what do they believe the vivisection of minor girls who suddenly believe they're boys constitutes?
Chicago Teachers Union squeaks "uncle"
Facing a barrage of national criticism and mockery, the CTU deleted the absurd tweet and tweeted this in hope of soothing the justifiably outraged parents:
Fair enough. Complex issue. Requires nuance. And much more discussion. More important, the people the decision affects deserve more. So we'll continue give [sic]them that.
"Continue" giving people affected by the CTU's activism "nuance," "discussion," and "more"? Does the CTU expect people to be deceived by their inclusion of the word "continue" into believing the CTU has been providing "nuanced discussions and more" to everyone affected by their actions?
Once again, the CTU reveals its disdain for the public that pays their bloated salaries and benefits.
If only the CTU, the National Education Association, and all "progressive" activists working in public schools had the humility and commitment to tolerance, diversity, and critical thinking that they claim to have, we might have a shot at making government schools places of education instead of indoctrination.
If only "progressive" educators really believed what they tell parents about "honoring all voices" instead of censoring all voices with which they disagree, schools could become a "safe space" for even conservative students and teachers.
If only "progressive" educators who use the classroom to assail the beliefs of parents who pay their salaries respected boundaries, perhaps the government school system wouldn't need to be dismantled.
Imagine a government school system in which "progressive" teachers and administrators admitted that some other things are complex and require nuance and much more discussion and where all voices were included in those discussions without fear or favor.
Imagine a government school system where systemic bigotry against conservative ideas did not reign supreme.
Imagine a government school system in which teachers and administrators acknowledged that ideas about race and racism derived from Critical Race Theory and embedded in the 1619 Project and a host of other resources recommended by CTU members are not objective facts but arguable assumptions.
Imagine a government school system in which teachers and administrators acknowledged that teaching other people's children that conservative beliefs on sexuality constitute ignorant, hateful bigotry is neither objective, nor factual, nor the business of public employees.
Two chances of that happening: slim and fat.
This rare semi-apology from one of the most arrogant demographics in American society—leftist government schoolteachers—demonstrates one good thing: the collective voices of the great unwashed, ugly, deplorables still have some power remaining. And that's why leftists want to undermine the First Amendment, pack the Supreme Court, end the filibuster, corrupt elections, and allow Big Tech and Big Media unfettered control over communication.
Listen to this article read by Laurie:
---
We are committed to upholding truth while resisting and opposing the rising wave of delusional thinking and tyrannical laws/mandates that have afflicted our state and nation. IFI will continue to provide our supporters with timely alerts, video reports, podcasts, pastors' breakfasts, special forums, worldview conferences, and thought-provoking commentaries—content that is increasingly hard to find.
We encourage you to join us in our efforts. Your support will help us to continue our vital work in 2021. A vigorous defense of biblical truth is needed more than ever in Illinois.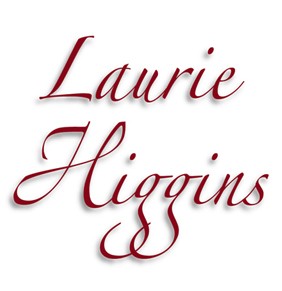 Related Articles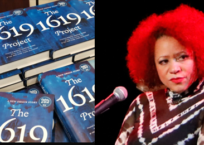 1619 Project Author Gets Historical Facts Wrong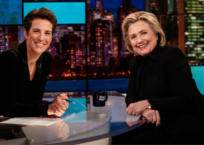 Rittenhouse and Justice in a Leftwing Dystopia