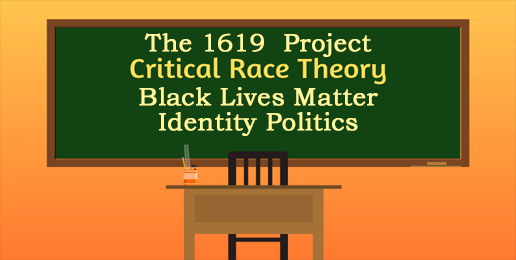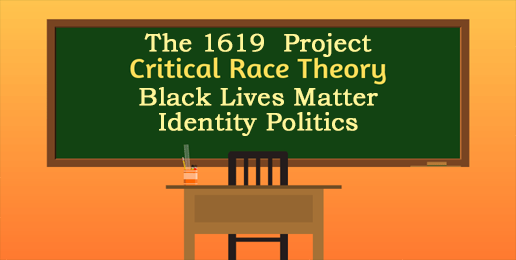 Leftist State Board of Ed and Lawmakers Collude to Indoctrinate Illinois Students
Conservative parents with kids in Illinois public schools, WAKE UP! Leftists on the Illinois State Board of Education (ISBE) and in Springfield aren't anywhere near done with their indoctrination mandates. A new amendment to Illinois State Board of Education teacher standards has been proposed by an ISBE committee to infuse the assumptions of Critical Race Theory, identity politics, BLM, and the 1619 Project into 1.  all teacher-training programs/education majors, 2. all Professional Education Licensing (PEL), and 3. all public school classrooms. The proposed standards are called "Culturally Responsive Teaching and Leading Standards"–translated: Leftist Responsive Indoctrinating Diktats.
In an excruciatingly detailed 2,400- word document, leftists laid bare the comprehensive nature of the indoctrination they seek to mandate. These "standards" will apply to all teachers, administrators, school counselors, school psychologists, school social workers, school nurses, and speech language pathologists.
Not surprisingly, the ten-member steering team of the Diverse and Learner Ready Committee that concocted the new indoctrination standards has three lawmakers—all Democrats (Fred Crespo, Mary Edly-Allen, and Maurice West).
Knowledge of objective facts and the development of the capacity to think logically through critical examination of diverse ideas are relegated to the back of the "education" bus in favor of promoting propaganda about identity, "systems of oppression," "sex and gender, gender identity, sexual orientation, racism, sexism, homophobia, unearned privilege," and "Eurocentrism."
I will attempt to make clear the loathsome outlines and dangerous implications of this proposal while sparing readers many of the excruciating details.
Teachers are expected to accept as objective truth and implement the following:
1.) Understand and value the notion that … there is not one "correct" way of doing or understanding something.
2.) Affirm students' "backgrounds and identities."
3.) Assess how their own biases and perceptions affect their teaching practice and how they access tools to mitigate their own racist, sexist, homophobic, Eurocentric behavior or unearned privilege.
4.) Be aware of the effects of power and privilege and the need for social advocacy and social action to better empower diverse students and communities.
5.) Align expectations … used in the classroom with the values and cultural norms of students' families.
6.) Encourage and affirm the personal experiences … students share in the classroom.
7.) Consistently solicit students' input on the curriculum.
8.) Co-create, with students, the collective expectations and agreements regarding the physical space and social-emotional culture of the classroom.
9.) Create a risk-taking space that promotes student activism and advocacy.
10.) Invite family and community members to teach about topics that are culturally specific and aligned to the classroom curriculum or content area.
11.) Intentionally embrace student identities and prioritize representation in the curriculum.
12.) "Curate the curriculum."
13.) Employ authentic and modern technology usage inspiring digital literacy through an equity lens.
14.) Ensure assessments reflect the enriched curriculum that has embedded student identities.
15.) Embrace and encourage progressive viewpoints and perspectives … toward traditionally marginalized populations.
16.) Implement and integrate the wide spectrum and fluidity of identities in the curriculum.
17.) Ensure text selections reflect students' classroom, community, and family culture.
18.) Ensure teacher and students co-create content to include a counternarrative to dominant culture.
19.) Use a resource tool to assess the curriculum and assessments for biases.
20.) Promote robust discussion with the intent of raising consciousness that reflects modern society and the ways in which cultures and communities intersect.
21.) Consider a broader modality of student assessments, such as … "community assessments, social justice work, action research projects, and recognition beyond academia."
So many issues raised by this ethically repellent, logically contradictory bill:
Should lawmakers, the ISBE, or departments of education that train teachers require school professionals to value the dubious claim that "there is no correct way of understanding or doing something"? If so, does that claim apply to the claim itself? Perhaps the claim that there is no correct way of understanding or doing something applies to the entire amendment, in which case it must, by its own logic, be rejected.
Is it the proper role of lawmakers, the ISBE, or departments of education to require school educators to affirm all "identities"? Would those identities include trans-racialists like Rachel Dolezal? Trans-ethnicists? Trans-speciesists? Minor-Attracted Persons? Polyamorists? Zoophiles? Infantilists? Trans-ableists who identify as amputees or paraplegics? Who gets to decide which "identities" educators must embrace and affirm? I guess if there's no correct way of doing or understanding anything, then "educators" must include all those marginalized groups or any others that may emerge.
Don't be fooled by any of the tricksy rhetoric used in this amendment. None of the marginalized groups that will be valued, embraced, affirmed, coddled, and mollycoddled will be conservatives or theologically orthodox Christians. The leftists who wrote this amendment are not interested in the "backgrounds, communities, or cultures" of conservative students or theologically orthodox Catholics or Protestants.
Does anyone think the "enriched," "curated" curricula and assessments, or the community speakers and robust consciousness-raising discussions will include conservative beliefs on race, cross-sex identification, and homosexuality?
The "broader modality of assessments" is a way to incentivize and reward leftist activism. Leftists want, for example, an award for youth activism from BLM or a "trans" cultic organization to count toward a student's grade.
Lest anyone be unclear of the focus of these new standards, Capitol News cites ISBE spokeswoman Jackie Matthews, who said this about the proposed standards:
Culturally responsive practices are especially important in better supporting Illinois' LGBTQ+ youth.
As reported by Capitol News,
The state board is scheduled to act on the [proposed standards] at its Dec. 16 meeting. If the board approves them, the new rules would be published a second time, starting another 45-day period during which the proposed standards would be reviewed by the General Assembly's Joint Committee on Administrative Rules, or JCAR.

If approved by JCAR, the standards would become part of the standards by which all teachers and administrators are evaluated.
This is how garbage gets into our children's classrooms: It starts by either leftist professors in education departments, or state boards of education committees, or in state legislatures using their positions to advance their ideological beliefs.
Illinois leftists in control of everything have already mandated that K-12 public schools teach positively about homosexuality and cross-sex impersonation, and now they're about to mandate that all college and university teacher training programs and all professional educators affirm leftist beliefs about systemic racism, homosexuality, and "trans"-cultism. If conservative Illinoisans are unwilling or unable to stop this, they better get their kids out of our government indoctrination centers pronto.
Those whose kids are grown or who don't have kids ought not be complacent, because this indoctrination will use their taxes to infect the hearts and minds of kids who will be their culture-makers in 10-20 years. Those whose children are in private schools ought not be complacent because this amendment will affect teachers in their schools as well.  And home schoolers should care because their taxes are being used to infect the hearts and minds of kids who will be their culture-makers in 10-20 years—culture-makers who will one day try to ban homeschooling. Leftists are nothing if not all-inclusive totalitarians.
Leftist lawmakers in Illinois, who with their supermajorities in both the state Illinois House and Illinois Senate own our public schools, are hell-bent on supplanting education with indoctrination. The concern of leftist lawmakers and leftist activists operating in our public schools is to indoctrinate Illinois school children with leftist dogma on race, sexuality, and American history–dogma that will undermine faith and foment yet more division. They want to make it impossible for conservative parents to shape their own children's views on these fundamental issues. Leftists achieve that goal through legislation, ISBE guidelines, professional development, curricula, and fervent opposition to school choice.
Teachers, leave those kids alone.
Take ACTION: It is vital that the members of the Joint Committee on Administrative Rules (JCAR) hear from all Illinois taxpayers. Please click HERE to send a message to this committee urging them to vote against any proposal that would mandate left-leaning standards for educators in Illinois public schools.
The Democratic Co-Chairman is Illinois Senator Bill Cunningham (D-Chicago). His office number is (773) 445-8128.
The Republican Co-Chairman is Keith Wheeler (R-North Aurora). His office number is (630) 345-3464.
Listen to this article read by Laurie:
---
We take very seriously the trust you place in Illinois Family Institute when you send a gift.
We understand that we are accountable before you and God to honor your trust.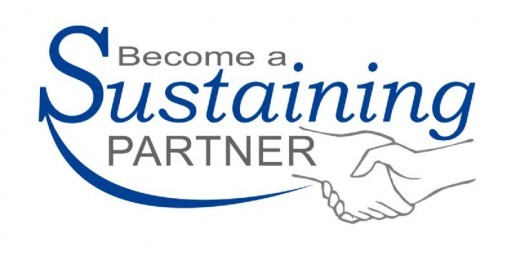 IFI is supported by voluntary donations from good people like you.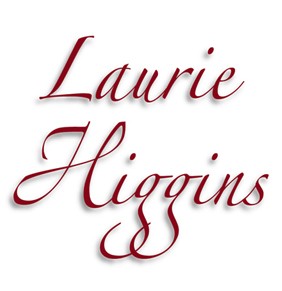 Related Articles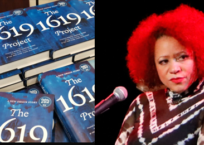 1619 Project Author Gets Historical Facts Wrong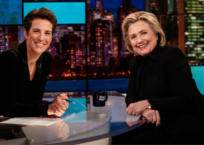 Rittenhouse and Justice in a Leftwing Dystopia