Consumers 140xs More Likely to Buy from Liberal-Sponsoring Corporations
Whether you're going out for a pizza, a coffee, a grocery run, a tank of gas or a washer and dryer, chances are more than 142 times greater that your hard-earned dollars are lining the pockets of your favorite corporations that are funding liberal, anti-family organizations and activities.
Krispy Kreme or Dunkin Donuts? A VW or a Toyota? Carl's Jr. or McDonald's? A Coke or a Dr. Pepper? Lowes or Home Depot? Whatever you purchase, your dollars are more than likely going to liberal or conservative causes … and most likely the former.
2ndVote has just unleashed a multi-faceted scoring system that pinpoints the most anti-family and pro-family corporations (and those in-between) vying for consumers' dollars. Unfortunately for conservative and Christian consumers, most of their dollars often end up funding causes that work against the family values and causes they champion.
2nd Vote National Outreach Director Robert Kuykendall wants to get conservatives in tune with what they're supporting with every purchase.
"2nd Vote is dedicated to helping conservative consumers keep their spending in line with their values," Kuykendall told LifeSiteNews, announcing the launch of the organization's newest project. "We believe that everyone has one vote for their values at the ballot box, but they have the opportunity to vote on their values every day with their wallets."
To make consumers more aware of where their dollars are going and to hold corporations accountable for the activities and behaviors they support, hundreds of corporations have been graded on seven different issues — Marriage, Pro-Life, 2nd Amendment Rights, Common Core, Corporate Welfare, School Choice, and Environment.
"We believe the reason for this is that Americans who hold pro-life and other traditional values have not done a good job holding these entities accountable," Kuykendall explained. "We use a 5-point scoring scale to represent a philosophical orientation on the issue and overall: a score of 1 means a corporation's activity is Liberal and a 5 means the activity is Conservative. However, we also believe that a Neutral score, which we designate as a 3, is a good thing because we can show that that corporation's activity does not go against our values."
Kuykendall gives an example of what started his endeavor and how purchases or donations are more than they might seem. For instance, most didn't know that buying a Ford Mustang, using your American Express, filing up your tank at Shell or drinking an Ensure would fund abortions through Planned Parenthood.
"2nd Vote was actually born out of pro-life principles," Kuykendall points out. "One of our founding members discovered that the dollars he was regularly donating to the March of Dimes were going to Planned Parenthood. The question from the beginning was, 'Why would a charity or corporation fund a group whose activity goes against the traditional values of so many Americans?'"
Calling all corporations …
Here's a glimpse of how 2ndVote rated some of the world's top corporations when it comes to the stuff and services it buys. The ratings represent the average score the corporations earned on all seven issues combined. Scoring ranges are as follows: 1─ Liberal, 2─ Lean Liberal, 3─ Neutral, 4─ Lean Conservative, 5— Conservative. Just a note … only two corporations scored in the Conservative 4─5 range, while 285 corporations rated in the Liberal 1─2 range (142.5 times more than their Righter counterparts).
To start things off, let's rev into a test drive, but instead of the lowest 0─60, conservatives will be looking for highest from 1─5: Hyundai (3.0), Volkswagen (3.0), Nissan (2.8), Audi (2.8), Subaru (2.5), Honda (2.0), Chrysler (2.0), Ford (1.8), GM (1.3), Toyota (1.0), Lexus (1.0).
After revving off the showroom floor, here 's how the high-octane caffeine and baked goods corporations line up out of the blocks, with Starbucks not looking too stellar and Seattle's Best looking worst to conservatives: Krispy Kreme (3.0), Tim Horton's (3.0), Caribou Coffee (2.8), Dunkin Donuts (2.5), Seattle's Best Coffee (1.0), Starbucks (1.0).
Now it's time for the shopping carts to roll. Here's a report card that wouldn't make the late conservative Sam Walton very proud: Albertsons (3.0), Trader Joe's (3.0), Kroger (3.0), Whole Foods (2.3), Costco (2.3), Target (1.8), Safeway (1.8), Walmart (1.3), Sam's Club (1.0).
Well, we haven't seen anything over 3.0 yet, so here's a taste of what conservatives want to know, with everyone's favorite chicken sandwich maker scoring the highest overall conservative rating of all corporations in the project: Chick-fil-a (4.3), Papa John's (3.0), Domino's (3.0), Long John Silver's (3.0), Carl's Jr. (3.0), Jamba Juice (3.0), Outback Steakhouse (3.0), Burger King (3.0), Cheesecake Factory (3.0), Arby's (3.0), Orange Julius (3.0), IHOP (2.8), Wendy's (2.8), Sonic ((2.8), Denny's (2.8), White Castle (2.8), Chili's (2.8), In-N-Out Burger (2.6), Panera Bread (2.6), Subway (2.5), Cracker Barrel (2.5), Baskin Robbins (2.5), Jack in the Box (2.5), Dairy Queen (2.5), Hardee's (2.4), Applebee's (2.3), McDonald's (2.3), KFC (2.2), Pizza Hut (2.2), Taco Bell (2.0), Red Lobster (2.0), Olive Garden (2.0), Chipotle (2.0), Longhorn Steakhouse (2.0).
And here's to hitting your favorite filling station after a quick bite: ConocoPhillips (2.8), Chevron (2.5), Valero (2.3), Shell (2.0), BP (1.9), ExxonMobil (1.9).
Ironically, the world's largest corporations specializing in making kid's toys aren't as kid-friendly when it comes to the anti-family causes they fund: Toys R Us (2.8), Mattel (2.4), Lego (2.4), Hasbro (2.3), Crayola (2.3).
When Americans run to their retailers, the family values champion Hobby Lobby is the only conservative standout: Hobby Lobby (3.8), Jo-Ann (3.0), Bed Bath & Beyond (3.0), Radio Shack (3.0), Dillards (3.0), Zales (3.0), 7-Eleven (3.0), Michael's (3.0), Aeropostale (3.0), Kay Jewelers (3.0), Rite Aid (2.8), Kohl's (2.8), Barnes & Noble (2.5), JCPenny (2.5), Hallmark (2.5), Kmart (2.5), Sears (2.5), Dollar General (2.4), Walgreens (2.2), Office Depot (2.0), Ralph Lauren (2.0), Macy's (2.0), Office Max (1.9), Gap (1.9), Banana Republic (1.8), eBay (1.8), Old Navy (1.8), Nordstrom (1.8), Marshalls (1.8), Best Buy (1.3).
And many apparel and accessories giants aren't conservative in more ways than one: Cabela's (3.5), Under Armour (3.3), Eddie Bauer (3.0), Christian Dior (3.0), Zales (3.0), Jockey (3.0), Aeropostale (3.0), Kay Jewelers (3.0), Ann Taylor (2.8), Hanes (2.8), Tommy Hilfiger (2.8), Van Heusen (2.8), Forever 21), New Balance (2.8), Russell Athletic (2.8), Fruit of the Loom (2.5), Ambercrombie & Fitch (2.0), Calvin Klein (2.0), REI (2.0), Ralph Lauren (2.0), Adidas (2.0), Gap (1.9), Banana Republic (1.8), Old Navy (1.8), T.J. Maxx (1.8), Dockers (1.5), Levis (1.5), Converse (1.5), Hurley (1.5), Victoria's Secret (1.3).
In the sporting goods industry, there are a number of conservative good sports: Bass Pro Shop (3.5), Cabela's (3.5), Remington (3.4), Under Armour (3.3), Dick's Sporting Goods (3.3), Russell Athletic (2.8), Amazon (2.3), Adidas (2.0), NFL (2.0), REI (2.0), Converse (1.5), Nike (1.5).
Here's how the home and garden products merchandisers stacked up, showing that ACE is the place for conservatives: ACE Hardware (3.5), John Deere (2.8), Toro (2.8), Black & Decker (2.8), 1-800-Flowers (2.6), Overstock.com (2.6), Lowe's (2.5), Clorox (2.3), Amazon (2.3), DuPont (1.9), Dow (1.8), IKEA (1.8), Home Depot (1.8).
And when traveling away from home, some destinations are more conservative than others: Expedia (3.3), Priceline (3.0), American Airlines (2.8), AAA (2.8), Hyatt (2.5), United Airlines (2.4), Orbitz (2.4), JetBlue Airways (2.3), Hilton (2.3), Marriot (2.3), Southwest Airlines (2.3), Alaska Airlines (2.0), British Airways (2.0), Delta Airlines (1.5), US Airways (1.5).
Not so shockingly, most corporations putting out electronic gadgetry are leaning to the Left, with some exceptions: Vizio (3.0), Acer (3.0), Texas Instruments (2.3), Oracle (2.3), Adobe (2.3), Sony (2.2), Lockheed Martin (2.0), Dell (1.9), IBM (1.9), Cisco (1.8), Intel (1.7), Hewlett Packard (1.5), Xerox (1.5), Apple (1.2), Microsoft (1.2), Samsung (1.0).
And phone and Internet companies are witnessed making some liberal connections, as well, with one exception: The Sienna Group (3.7), Twitter (2.6), Verizon, (2.1), Sprint (2.0), AT&T (1.7), Comcast (1.4), Motorola (1.3), Facebook (1.2), Google (1.2), T-Mobile (1.0).
Health and beauty also tends to lean toward the Left: Chanel (2.8), Mary Kay 2.6), L'Oreal (2.4), The Body Shop (2.4), Colgate-Palmolive (2.3), Lancome (2.0), Clinique (2.0), Estee Lauder (2.0), Unilever (2.0), Calvin Klein, (2.0), Avon (1.8), Johnson & Johnson (1.5), Bath & Body Works (1.3).
Proceeds from everybody's favorite foods don't always go to everybody's favorite causes: HoneyBaked Ham (3.0), Butterball (3.0), Godiva (3.0), Blue Bell Ice Cream (3.0), Russell Stover (3.0), Hormel (2.8), Tyson Foods (2.8), Hillshire Farms (2.8), Campbell's Soup (2.5), Dr. Pepper/Snapple (2.5), Nestle (2.5), Hershey (2.4), Anheuser-Busch (2.2), Kraft (2.0), Ben & Jerry's (1.8), General Mills (1.5), Kellogg's (1.5), Tostidos (1.5), Coca-Cola (1.3), Pepsi (1.3), Mars (1.0).
And some financial corporations don't put your money everywhere you want it to be: American Express (3.0), H&R Block (3.0), Capital One (2.8), Master Card (2.4), Discover (2.3), Fannie Mae (2.0), Sun Trust (2.0), Freddie Mac (1.8), PayPal (1.8), Morgan Stanley( 1.6), Citigroup (1.5), JP Morgan Chase (1.4), Bank of America (1.4), Visa (1.3), Ernst & Young (1.3), Goldman Sachs (1.0), Wells Fargo (1.0).
Originally published at OneNewsNow.com.
---
 The Truth Project
First Annual IFI Worldview Conference
featuring Dr. Del Tackett
April 10-11, 2015

CLICK HERE for Details
Related Articles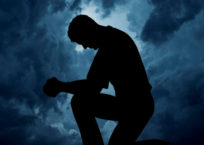 Praying for Our Enemies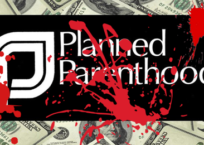 Planned Parenthood Losing Some Big Donors