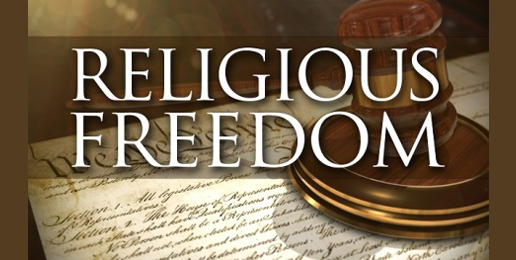 ACLU Backs Measure Restricting Religious Liberty
The ACLU is lending its full support to the reintroduction of the "Do No Harm Act" to make sure that religious freedom guaranteed in the U.S. Constitution and under the Religious Freedom Restoration Act (RFRA) doesn't allow Christians and others of faith to deny services to homosexuals and transgenders. Passage of the Do No Harm Act, says the ACLU, will "prevent discrimination under the guise of religious liberty."
But Matt Barber, founder of Barbwire.com and a constitutional attorney, says the ACLU is really fighting to create a license to discriminate against Christians.
"They presume with no real logic or history in law or any constitutional support that – as Chai Feldblum, President Obama's appointment to the EEOC, once said – When religious liberty comes into conflict with so-called 'gay rights', gays win, Christians lose," Barber says, paraphrasing Feldblum's original remark.
He adds that nothing can be further from the truth. As he explains, the First Amendment of the Constitution guarantees the right to the free exercise of religion.
"The ACLU wants enumerated civil rights for these new-fangled gay rights, but these are not rights; they are gay wrongs," Barber tells OneNewsNow. "These are behaviors and temptations that the Founding Fathers called a crime against nature."
Barber concludes that imagining the Constitution supports "gay rights" is mind-boggling.
The Do No Harm Act to amend the Religious Freedom Restoration Act was reintroduced to Congress on July 13, 2017, by Democratic Congressmen Joe Kennedy (Massachusetts) and Bobby Scott (Virginia).
---
This article was originally posted at OneNewsNow.com

OneNewsNow.com
.  He has been a newsman for some 40 years.  From his humble beginnings at KWHP in Edmund, Oklahoma — where the studio was in the station owner's garage and the transmitter was in the bedroom — Charlie's career has ranged from local to network news.  He was News Director at the award-winning and legendary station, KFJZ AM in Fort Worth.  He also anchored newscasts at The Texas State Network. ...
Related Articles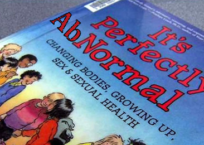 Cultural Collision: "Comprehensive" Sex Ed Passed in Illinois Senate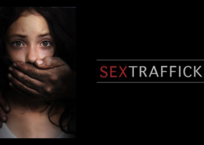 Trafficking Expert and Survivor Speaks Out Against Repeal of Parental Notice of Abortion Act