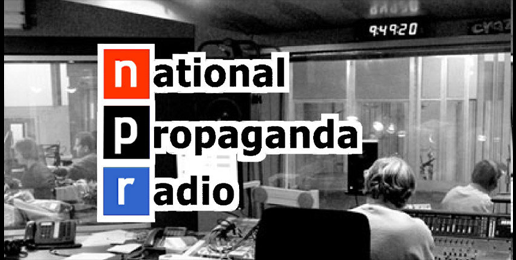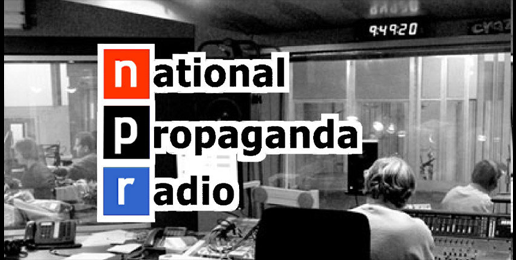 Tax-Funded Illinois Propagandists Slam 1776 Report's Honest History
Tax-funded propagandists in media and academia across Illinois are demonizing the historic 1776 Report report on the public's dime, without offering any examples of errors or inaccuracies among the facts presented by President Donald J. Trump's 1776 Commission.
Trump's commission was created partly as a response to the debunked 1619 Project by the New York Times, which used deliberate lies to paint the United States as evil yet is being taught in government schools across Illinois. In particular, the previous administration sought to provide a counterweight to the indoctrination taking place in public schools. The goal:
"enable a rising generation to understand the history and principles of the founding of the United States in 1776 and to strive to form a more perfect Union."
Among the taxpayer-supported Illinois critics of the historical document was fringe "history" professor Lionel Kimble Jr. with Chicago State University. In his ramblings against the report, quoted by Chicago's tax-funded NPR radio station WBEZ, Kimble did not challenge a single fact presented by the commission.
"I went between laughter to confusion to utter disdain," Kimble told the tax-funded "news" station, as if ridicule were a substitute for facts, logic, and evidence. "I had this visceral reaction as I read it, and I just was shaking my head through most of it." Calling it "ahistorical," and with "no basis in historical fact," the far-left professor said he "wasted my time reading it."
In reality, the 40-page report was absolutely filled with historical facts, as anyone can verify by reading it. Indeed, much of the report is composed of direct quotes and excerpts from primary-source documents and historical statements by key figures in American history such as the Founding Fathers, Abraham Lincoln, Martin Luther King, Jr., and more.
Saying that the report has "no basis in historical fact" when it is packed with primary-source documents and quotes from key historical figures shows Kimble either never read the report, knows nothing about what constitutes history, or is deliberately trying to mislead the people of Chicago.
Kimble then proceeded to offer powerful evidence that he had never actually read the report that supposedly made him laugh between his disdain and confusion. Ironically, he blasted the Trump administration because it "put this document out to say that America was perfect" right before the Martin Luther King, Jr. holiday.
If Kimble had read the report, he would know that it dealt extensively with America's failings. Indeed, the largest section in the report other than the appendix was about "challenges to America's principles" including slavery (a scourge that has plagued virtually every human culture and civilization throughout history).
When asked by the Chicago NPR propagandist about its release before the MLK holiday, Kimble truly stepped in it. "I think that casts a long shadow on King's assassination," claimed the fringe "history" professor, whose book glorifying Big Government has not received a single review on Amazon in five years. "It tells people who believe in King and believe the things that he stood for that he died for nothing."
But again, if Kimble had actually read the report, he would know that King was one of the most extensively quoted figures in the report. And ironically, considering his anti-American attitude, it appears that it is Kimble, not the 1776 Commission, who wants people to reject "the things that [King] stood for."
Consider King's own words quoted in the 1776 Report. "When the architects of our republic wrote the magnificent words of the Constitution and the Declaration of Independence, they were signing a promissory note to which every American was to fall heir," King said, adding that the founding documents protected the unalienable rights of black and white Americans.
Kimble's rambling interview continued by claiming America is a "historical wasteland" where Americans "don't talk about things" because "it doesn't make Americans feel good about the atrocities that we've done as a nation." Then he suggested that America, like National Socialist (Nazi) Germany, must repent more.
Yes, seriously; Brought to you by the taxpayers of Illinois and the Unites States of America. Efforts to reach Kimble to explain his bizarre comments were unsuccessful. A phone number listed for him on Chicago State University's website had been disconnected, and no alternate number was provided by the recording.
Kimble and Chicago's NPR were not the only tax-funded extremists to demonize the report and America without actually citing a single example of something wrong with it. Tax-funded propagandists at NPR Illinois did the same thing, quoting a tax-funded academic blasting the 1776 Commission's report without identifying a single error in the document.
Legitimate journalists would have at least provided balance. They could have done this by quoting or interviewing any of the scholars and experts behind the report — people like the highly respected Dr. Carol Swain, the co-chair of the 1776 Commission and a (black) former law professor at Vanderbilt Law School, for example.
Instead, tax-funded propaganda outlets in Illinois chose to interview tax-funded pseudo-"scholars" whose specialty appears to be the fact-free demonization of America. No wonder opposition to tax subsidies for NPR and other far-left propaganda is growing so quickly across America.
---
Please consider supporting the work of Illinois Family Institute. 
Click HERE to learn about supporting IFI on a monthly basis.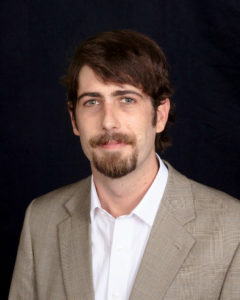 Related Articles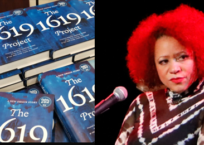 1619 Project Author Gets Historical Facts Wrong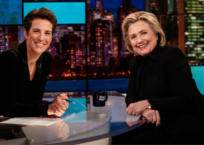 Rittenhouse and Justice in a Leftwing Dystopia