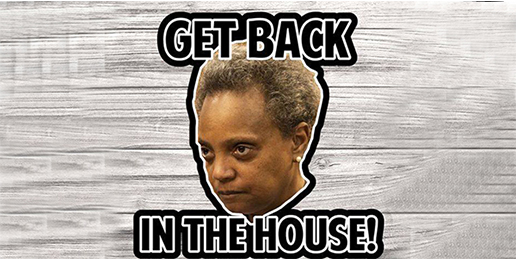 Newsom, and Lightfoot, and Brown, Oh My!
By now many Americans have learned what slimy, deceitful hypocrites California governor Gavin Newsom and his wealthy, well-connected friends are. In a stunning act of arrogant "do what I say, not what I do, PEONS," he and his privileged co-scofflaws dined at an exclusive restaurant in Napa Valley—indoors without masks—in violation of his own rules.
His co-scofflaws included Dustin Corcoran, the CEO of the California Medical Association, and Janus Norman, the group's lobbyist and senior vice president. Apparently, some medical professionals don't really think dining indoors mask-less with friends puts their lives at risk. Now I'm waiting for all of Hollywood, the Democrat Party, and the faux-journalists at CNN, MSNBC, the New York Times, and the Washington Post to explode in paroxysms of sanctimonious rage and primal fear at the prospect of the imminent deaths of all the people these twelve scofflaws will infect.
But don't worry, Newsom is very very sorry he got caught.
The reality is many—perhaps most—leftists don't believe the alarmist claims they exploit for political—that is, anti-Trump—purposes. In the midst of the first COVID-19 surge, Chicago Mayor Lori Lightfoot commanded her subjects to forgo haircuts, while she—unmasked—had her hair done because she wanted to look good in front of the cameras and because she cares about her "hygiene"—unlike, presumably, her subjects. After the election, she joined her subjects in the street for a victory celebration and then promptly put the kibosh on their Thanksgiving celebrations saying, "You must cancel the normal Thanksgiving plans, particularly if they include guests that do not live in your immediate household."
She followed that up with her Thanksgiving "advisory":
– Stay home unless for essential reasons
– Stop having guests over—including family members you do not live with
– Avoid non-essential travel
– Cancel traditional Thanksgiving plans
Not to be outdone in hypocrisy or authoritarian intrusiveness, Oregon's "openly bisexual" governor Kate Brown has issued these commands, which, if not followed, can result in  fines up to $1,250 or 30 days in jail:
Private Social Events—limited to two households or six individuals in a closed group (including Thanksgiving)
Wear a mask in your own home on Thanksgiving, only removing it when eating
Don't leave your home during the two-week shutdown
So much for "our bodies, ourselves."
While in June Brown said "she believes the use of tear gas against protesters is unacceptable," she is now working with "state police and local law enforcement" to ensure compliance with her Thanksgiving orders.  Think about that for a minute.
This is the same governor who allowed the creation of the potential super-spreader rebel state of CHAZ/CHOP in six blocks of Portlandia and who allowed mostly violent potential super-spreader protests to ravage the rest of Portlandia. So, does bisexual Brown really believe gatherings of ten are highly likely to be lethal gatherings?
Privileged leftists who dine at uber-swanky, $350 per person ($35-45 per glass of wine) restaurants are utterly cavalier about destroying people's livelihoods while they do not themselves believe that socializing mask-less puts everyone in mortal danger. Newsom and other privileged Democrats wield their inordinate power recklessly, destroying countless small businesses while sating their gourmet appetites on the finest food the monied can buy.
When I refer to "alarmist claims," I'm not suggesting that the Wuhan Red Death is not alarming or that the death rate is not tragic. I'm suggesting that the claims of leftists about the virus are alarmist in that they are not balanced by either the inclusion of all relevant statistics or by a modicum of humility about what is known about treatment and prevention.
For example, while leftists blame Wuhan virus spikes on the evil mask-questioners who walk among us purportedly like Grim Reapers, they rarely if ever discuss the worldwide Wuhan spikes in countries with more stringent lockdown and mask mandates.
When areas lock down, virus infections stall. When lockdowns end, virus infections increase. But we can't afford the social, psychological, physical, and economic consequences of locking down forever.
Rational people understand that a contagion like the Wuhan virus will spread. What is needed are good therapeutics and herd immunity achieved via a combination of infections and vaccines. Social distancing for those most at risk of serious complications and/or death is wise. Social distancing for healthy people under 60, school closures, and business lockdowns are foolhardy at minimum and downright dangerous for many people.
While COVID-infected people should mask if they must go out, evidence that widespread masking of healthy people prevents COVID is scanty. According to the New York Times, a recent, large, randomized study out of Denmark provides evidence for what many have been saying:
The researchers had hoped that masks would cut the infection rate by half among wearers. Instead, 42 people in the mask group, or 1.8 percent, got infected, compared with 53 in the unmasked group, or 2.1 percent. The difference was not statistically significant.
Lead author of the study, Dr. Henning Bundgaard, stated that his study indicated that "not a lot" is gained "from wearing a mask."
Perhaps it's past time for political leaders to abandon mask mandates for children and healthy adults under 60. And surely, it's past time for the mask-obsessed among us to stop verbally attacking those who choose not to mask as irresponsible, ignorant, uncaring, selfish, evil killers.
As the nightmarish 2020 draws to a close, there are reasons for optimism. President Trump's Operation Warp Speed has  resulted in the development of not one but two highly effective vaccines at warp speed. As of this writing, both Moderna and Pfizer have developed vaccines that are about 95% effective, and evidence suggests that vaccine-induced immunity may last years and be more effective than immunity that develops from contracting COVID-19.
So, we have reasons to believe that in a few months, life will be able to return to normal. In the meantime, school closures must end. There has never been any science suggesting that schools should have closed. If children contract COVID-19, the statistical likelihood that they will survive is 99.99998%.
Annually, about 4,000 children die in car accidents with 630 of those being 12 or younger; 800 children drown; and in the 2019-2020 flu season, 188 children died. So far about 130 children have died from COVID-19. Anytime leftists want to impose a restriction on the freedom of others, they ask, "Isn't saving the life of even one person worth the sacrifice?" So, are we going to prohibit all children from riding in cars except for essential activities? Are we going to prohibit all children from swimming in pools, ponds, lakes, rivers, and oceans? Are we going to close schools every year during flu season? If not, why not?
Those parents whose children live in homes with at-risk family members can choose to keep their children home. Those teachers who are in an at-risk group can stay home. But all schools should open. Even leftist New York Times writer Nicholas Kristof recently and grudgingly admitted that Trump has long been right on school closures:
Trump has been demanding for months that schools reopen, and on that he seems to have been largely right. Schools, especially elementary schools, do not appear to have been major sources of coronavirus transmission, and remote learning is proving to be a catastrophe for many low-income children. …

Democrats helped preside over school closures that have devastated millions of families and damaged children's futures. … In both Europe and the United States, schools have not been linked to substantial transmission, and teachers and family members have not been shown to be at extra risk. …  Meanwhile, the evidence has mounted of the human cost of school closures.
Leftists have provided ample evidence of their poor judgment, their Faustian willingness to abandon principles to acquire power, their Machiavellian abuse of power to circumscribe liberty, their hypocrisy, and their elitism. We better hope Americans awaken from their "woke" stupor before it's too late.
Listen to this article read by Laurie:
---
We take very seriously the trust you place in Illinois Family Institute when you send a gift.
We understand that we are accountable before you and God to honor your trust.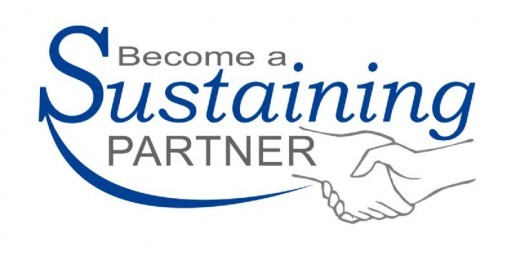 IFI is supported by voluntary donations from good people like you.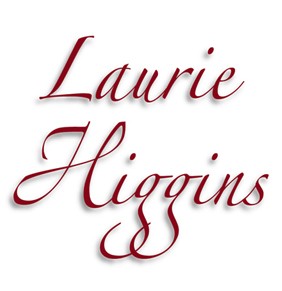 Related Articles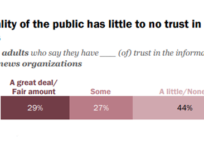 Newsroom Disconnect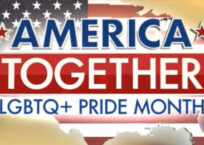 Fox News Airs Story that Celebrates "Trans"-Cultic Experimentation on Children