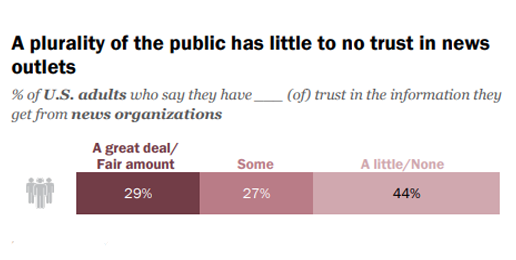 Newsroom Disconnect
Are today's journalists and news outlets doing their jobs well? According to  journalists themselves, yes. According to the public, no.
A recent survey from the Pew Research Group highlighted the significant disconnect between those who write the news and the rest of us who read them. One of the most interesting findings of the survey was the relative satisfaction of journalists within their industry versus the relative dissatisfaction of those who consume their work. Sixty-five percent of journalists said they believe that news outlets "report the news accurately," while a mere 22 percent of the public expressed satisfaction with the accuracy of news reporting.
Pew's survey also queried journalists about their concerns for the future of press freedom. While 42 percent of journalists age 65 and up said they were "extremely concerned" about the trajectory of press freedom in the industry, a scant 20 percent of journalists age 18-29 registered the same level of concern. In other words, the unabashed censorship, the sloppy reporting, and the revisionist history that plagues our nation's news outlets hardly concerns the next generation of journalists and reporters.
Despite the apparent disconnect between journalists' perception of their own industry and the American public's perception of the same, the survey revealed one interesting point on which the two perspectives were more closely aligned: how much the American public trusts their news outlets. Journalists estimated that 14 percent of the American public "has a great deal of trust in the information they get from news sources." Similarly, only 29 percent of U.S. adults (non-journalists) said that they trust the information they get from news sources.
It's apparent there is a crisis in journalism and the news industry, but what is causing it? One possible answer is that the American public has clearly seen through the thin veneer of respectability that once accompanied the news industry. The United States has a rich journalistic tradition: the 1st Amendment has accorded the free press an incredible degree of influence over the politics, culture, and trajectory of American society, and for many decades in our history, the press stewarded that privilege with dignity and wisdom. But the brakes have seemingly come off of journalism—there seems to be no limit to the degeneracy that the U.S.'s thought-leaders will publish and promote.  The average American citizen likely isn't on board with drag shows for kids, for instance, so when their once-trusted news outlets begin to celebrate the depths of human depravity, they (wisely) look to alternative news sources.
One obvious example of this is the decline of CNN. Once a respected staple of American news reporting, CNN's ratings are now at a seven-year low. Anderson Cooper, a face long associated with CNN, only averages a paltry 600,000 viewers during the 8:00 p.m. time slot; Tucker Carlson averages an astounding 3 million viewers on Fox News.
Doubtless, another cause of journalism's crisis in public perception is the changing landscape faced by the industry. No longer are people only consuming news curated by large news outlets (New York Times, Washington Post, CNN, Fox News). More and more, people are turning to non-traditional sources for their news. Especially for younger generations, podcasts, online blogs, Substack newsletters, and small independent news outlets have become the primary means of keeping up with current events. And for good reason—smaller news sources are less directly affected by public and government pressure and are often willing to report on unpopular (some would say intolerant or hateful) issues.
The dissemination of news via smaller outlets is a wonderful advantage—especially for Christians. No longer do Christians and conservatives need to rely on dishonest long-time news sources to stay informed about current events. Everyone is able to curate their own newsfeed so they can hear from fair, balanced sources without the fear of being ambushed by the woke nonsense we've grown accustomed to from mainstream news outlets.
Of course, this poses a challenge as well. How do we go about evaluating the sources we regularly read and listen to? Fortunately, there's an easy answer to that question: every Christian has a responsibility to evaluate the information they take in by the unchanging standard of God's Word. This is, of course, difficult at times, which is why it is of the utmost necessity that each and every one  of us finds a community of believers that shapes our worldview only according to God's Word.
---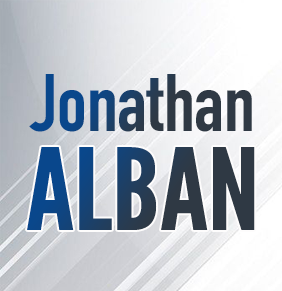 Related Articles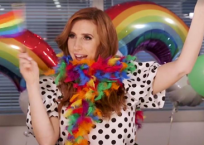 Accepting, Including, Embracing, and Sharing Deviance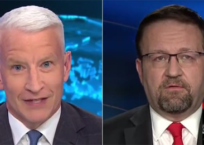 Conservative Gets Under Thin Skins of Petulant Progressive News Anchors