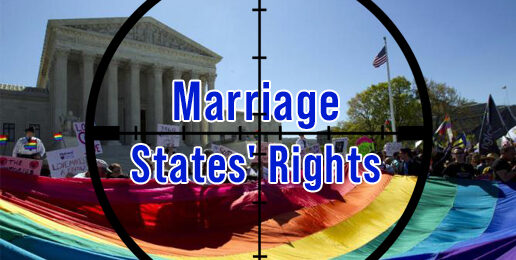 Democrats Have Marriage and States' Rights in Their Sights for Lame Duck Session
Since the unconstitutional Roe v. Wade was overturned in Dobbs v. Jackson Women's Health Organization, leftists have been roiling in rage at the thought that states are now free to enact the will of their voters with regard to killing humans in the womb. In his concurrence, U.S. Supreme Court Justice Clarence Thomas argued that three other Supreme Court cases should be revisited in that they too lacked constitutional grounding—an argument made also by the esteemed Antonin Scalia and Robert Bork.
One of the decisions Thomas believes should be revisited is the Obergefell decision that imposed same-sex "marriage" on the entire country, robbing states—that is, the people—of their right to decide if intrinsically non-marital relationships should be legally recognized as marriages.
And so, leftists, livid at the prospect of states one day being free to enact marriage laws in accordance with the will of their voters, are trying to take that right away preemptively through federal legislation.
On July 19, 2022 the U.S. House of Representatives passed the absurdly named "Respect for Marriage Act" (H.R. 8404)—a bill that doesn't merely disrespect marriage; it is hostile to marriage. The bill, which would overturn the Defense of Marriage Act (DOMA), next goes to the U.S. Senate.
On September 15, seven weeks before the mid-term elections, the Senate announced plans to delay a vote on the controversial bill until after the elections. According to CBS news, "GOP negotiators" who are "involved in the talks over a bipartisan plan" believe this will help increase Republican support.
Who are these GOP Senators? They are RINO Susan Collins, Rob Portman who began supporting all things homosexual after his son announced his sexual attraction to men, and Thom Tillis, who the day after the House passed H.R. 8404 announced he would "probably" support it when it comes to the Senate for a vote. I think this "bipartisan collaboration" is bipartisan in name only.
DOMA, which was passed and signed into law by President Bill Clinton in 1996, explicitly defines marriage:
In determining the meaning of any Act of Congress, or of any
ruling, regulation, or interpretation of the various administrative
bureaus and agencies of the United States, the word 'marriage' means
only a legal union between one man and one woman as husband and wife,
and the word 'spouse' refers only to a person of the opposite sex who is
a husband or a wife. (emphasis added) 
Forty-seven Republicans voted for the dis-Respect for Marriage Act, including Adam Kinzinger, Rodney Davis, Liz Cheney, Tom Emmer (chair of the National Republican Congressional Committee), Darrell Issa, Elise Stefanik (U.S. House Republican Conference chair), Lee Zeldin (who was recently defeated in the New York race for U.S. Senate), and Florida Representatives Michael Waltz and Brian Mast.
Any Republican who doesn't understand the essential role of the nuclear family—that is, mother, father, and children—to the health and future of any society doesn't deserve to serve in government. The same applies to any Republican who votes for a bill that robs states of the right to pass laws regulating marriage.
DOMA, which all U.S. House Democrats and 47 "Republicans" oppose, defines marriage in federal law "as between a man and a woman and spouse as a person of the opposite sex." In contrast, the dis-Respect for Marriage Act recognizes in federal law "any marriage that is valid under state law."
Again, while DOMA has a provision requiring states to recognize marriages from other states, that provision specifically limits the type of marriages that must be recognized to those composed of two people. No such limit is placed on the federal government in the dis-Respect for Marriage Act.
This means that once Utah, California, Massachusetts, Illinois, or any other nutty state recognizes plural/poly unions as marriages, the federal government will be forced to recognize plural/poly unions as marriages. And once the federal government recognizes plural/poly unions as legal marriages, all states will be forced to recognize those marriages as well.
While some naïve or gullible voters view the absence of language defining marriage as the union of two people in the dis-Respect for Marriage Act as an oversight, others see it correctly as intentional—an interim step to the compulsory legal recognition of plural/poly unions from sea to darkening sea.
Take ACTION: H.R. 8404 may be taken up in the U.S. Senate soon. Please take a moment to urge our two U.S. Senators to vote to protect the Defense of Marriage Act by voting NO to H.R. 8404. Remind them, "The government has no interest in inherently non-reproductive types of relationships. The government has no more vested interest in recognizing and regulating inherently non-reproductive erotic relationships than it does in platonic friendships."
U.S. Senator Dick Durbin
https://www.durbin.senate.gov/contact/email
Phone: (202) 224-2152
U.S. Senator Tammy Duckworth
https://www.duckworth.senate.gov/connect/email-tammy
Phone: (202) 224-2854
Please send a message and then follow up with a phone call this week.
---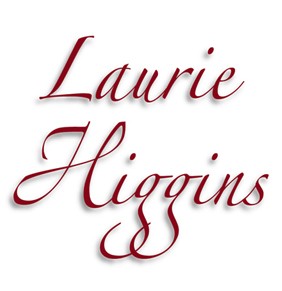 Related Articles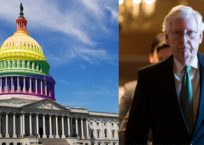 National and State Leaders' Letter to Leader McConnell on H.R. 8404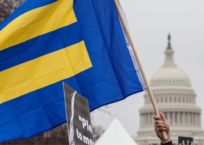 Unprincipled Republicans Vote FOR the Disrespect for Marriage Act