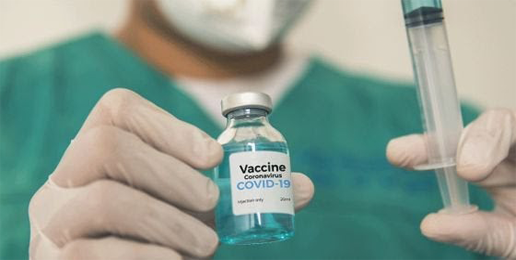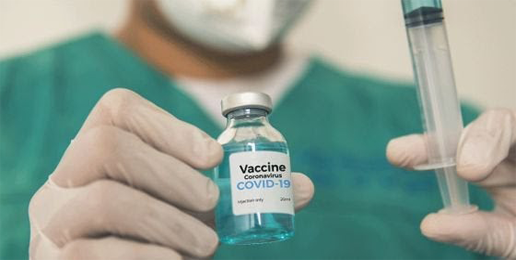 U.S. House Approves $400 million to Track Immunizations
The growth of the federal government's power over the last two years is problematic. Increasingly, lawmakers are using the pandemic as an excuse to control every aspect of citizens' lives. It now seems that they want to further control and access the health records of their citizens. The U.S. House of Representatives passed H.R. 550, the Immunization Infrastructure Modernization Act of 2021, on November 30, 2021. The bill, sponsored by U.S. Representative Ann Kuster (D-NH), is a complex idea that will create a network of computers and databases capable of further tracking immunization for the local, state, and federal governments. It had 14 cosponsors — 10 Democrats, including Illinois' Lauren Underwood, and 4 Republicans. 
The tracking of vaccines is not new to the United States. The Immunization Information System (IIS) was created in 1997 and operated by the Centers for Disease Control and Prevention (CDC). According to the CDC, the database is confidential, and that it monitors "populations-based" immunizations. In other words, as the IIS is currently structured, the CDC can only access information from Public Health Departments and clinicians to determine how many vaccines they have distributed, not who they have vaccinated. This information is typically used to analyze the distribution rate of vaccines. For example, the CDC can determine how many children were vaccinated against chickenpox in a given year, but they cannot determine which child was or was not vaccinated.
Citizens and some conservative lawmakers all voiced concerns that H.R. 550 will track individuals more closely and possibly lead to a database of vaccinated individuals. The bill allocates $400 million to create what has been called "improvements" to the IIS, making enforcement and implementation of vaccine mandates easier. The so-called improvements would include: 
grants awarded to local and state public health departments and other agencies to expand information systems
support for "real-time immunization record data exchange and reporting, to support rapid identification of immunization coverage gaps"
"implementation of policies that facilitate complete population-level capture" (meaning everyone is added to the database)
increase of computers and data servers available to public health departments and the CDC and to maintain those systems on an ongoing basis
increases the authority of the CDC and public health departments
These are just a few of the policies that the bill would establish. Supporters of the bill, including U.S. Representative Dan Crenshaw (R-TX), argue that the legislation restricts the amount of funding and provides greater privacy for health information. Crenshaw stated, "And so there was a Republican-led effort for this exact provision, to decrease the funding for it and ensure that if states take that money they have to make the data anonymous and only collect it at the population level so you can't be tracked." Representative Crenshaw fails to see the implications of creating a database that can track populations so precisely that it captures an entire population, say a county, and their vaccination rate in real-time. This tracking would indicate which cities or counties were the most resistant to vaccination and potentially lead to aggressive injunctions specified towards that population.
Another major problem with this bill is that although it does not create a direct database, it funds the creation of the needed technology to store such a database. Once this technological system is in place, it is a short jump for legislators to create a new bill that would implement a vaccine database using the pre-existing IIS computer database system.
The bill was most widely supported by the Democratic members of the U.S. House, with 214 voting yes and none voting no. Unfortunately, 80 Republicans also voted yes. In Illinois, three Republicans sided with the Democrats on the bill, including U.S. Representative Rodney Davis (R-Taylorville), Adam Kinzinger (R-Ottawa), and Darin LaHood (R-Peoria).
Take ACTION: Click HERE to send a message to U.S. Senators Dick Durbin and Tammy Duckworth to ask that they vote no on the Immunization Infrastructure Modernization Act of 2021. During the pandemic and subsequent fearmongering, we cannot lose sight of the freedoms that we should all hold so dear. It is up to each individual and their doctor to determine the best course of treatment, not federal bureaucrats. Surveillance from our government is intrusive and dangerous as it leads to further governmental control in our lives. 
You can also sign a petition with the non-profit organization Stand for Health Freedom, HERE. 
Continue to pray for those individuals who have been tragically affected by this pandemic. Also, pray for our leaders, country, and freedom as we struggle through these dark days.
---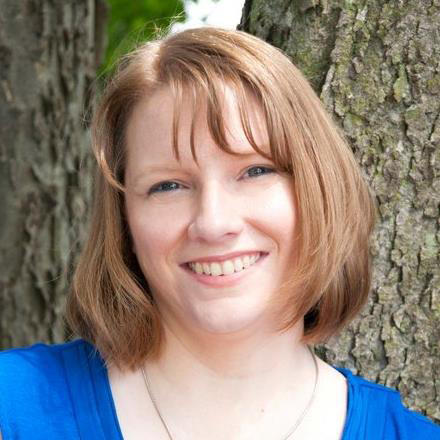 Related Articles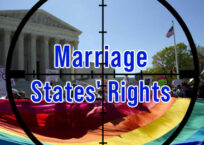 Democrats Have Marriage and States' Rights in Their Sights for Lame Duck Session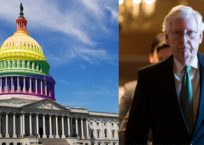 National and State Leaders' Letter to Leader McConnell on H.R. 8404