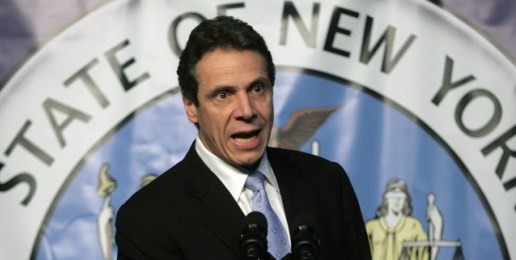 Andrew Cuomo to Conservatives: You Have No Power Here! Be Gone.
Governor Andrew Cuomo (D-New York) has arrogantly proclaimed that "extreme conservatives" have no place in New York. And who are these "extremists"? Those who Cuomo hopes will leave New York include those who believe that women do not have a moral right to murder babies in utero, those who believe that homosexual acts are immoral, and those who believe marriage has a nature central to which is sexual complementarity.
I assume that Cuomo seeks voluntary relocation of those who dissent from his "progressive" dogma, but who knows what presumptuous "progressive" oppressors will desire for untouchable "conservative extremists" in a few years.
What's really rich in Cuomo's statement about "extremism" is his apparent ignorance of history and logic. Cuomo seems to be implying that the number of people who hold a particular moral belief determines the truth or rightness of the belief. So, if most New Yorkers believe in the absolute right of mothers to murder the babies growing within them, then dissenters are wrongheaded extremists and have no place in states in which their views are in the minority. 
A few questions for Cuomo:
What if the majority of people in every state were to believe that women have a moral right to murder their babies in utero? Where then do dissenters belong? Where is their place?


Which moral and political beliefs must one hold in order to have a place in New York? Is it just conservative beliefs on feticide, assault weapons, and homosexuality that abrogate one's right to live in New York, or are there other ideological litmus tests for New York residency?


Historically, Cuomo's perverse views on feticide and homosexuality have been the extreme views. During those periods of history when Cuomo's views were extreme, were they objectively wrong as well? And during those periods of history, did extreme "progressives" lose their "place" in all the states in which conservative  views dominated?
Some, including Cuomo, are now trying to argue that Cuomo was merely describing a political reality in New York. They're arguing that Cuomo was simply saying that since New York is a liberal state, conservative "extremists" will have a difficult time effecting their desired political ends. But here's what Cuomo actually said:
Are they these extreme conservatives…right-to-life, pro-assault-weapon, anti-gay? Is that who they are? Because if that's who they are and if they are the extreme conservatives, they have no place in the state of New York, because that's not who New Yorkers are….Figure out who you are, and figure out if your extreme conservative philosophy can survive in this state. And the answer is no.
Does Cuomo apply this pragmatic philosophy consistently? Does he think extreme progressives have no place in conservative states? Should all extreme "progressives" exit predominantly red states, counties, or cities?
"Progressives" have been fashioning their re-education camps for some years now (i.e., public schools), but perhaps the resistance of "conservative extremists" to curricular propaganda and censorship, and the increasing number of free-thinking "conservative extremists" who are exiting government schools is leading anti-intellectuals like Cuomo to entertain the fanciful idea of sequestration of non-compliants.
Seven years ago as a member of the English Department at Deerfield High School in Deerfield, Illinois, I was working in the writing center. At that time, I was urging colleagues who introduced students to homosexuality-affirming resources also to expose students to the work of dissenting scholars. A colleague in the writing center—who, by the way, claimed to be Catholic—told me that she was so sure my views on homosexuality were wrong that she didn't think they should be allowed to be presented in public schools. This is the astonishing view that dominates public schools around the country. Teachers simply assume that their unproven, non-factual moral and political assumptions (as well as re-definitions of terms) are true and arrogantly censor competing assumptions—all the while proclaiming their impassioned commitment to diversity, tolerance, and intellectual inquiry.
Cuomo inadvertently let the dirty, flea-bitten, nasty cat peak its head out of the extreme "progressive" bag, but he's far from alone. Remember when Chicago mayor Rahm Emanuel said, "Chick-fil-A's values are not Chicago values…. And if you're gonna be part of the Chicago community, you should reflect Chicago values,"? Chick-fil-A was unwanted in Chicago because its president Dan Cathy believes that marriage is inherently sexually complementary.
The pernicious reality is that many "progressives," particularly those in positions of power and influence (e.g., those in the mainstream press, academia, Congress, and the entertainment industry), violate virtually every one of their shibboleths: They hate diversity of ideas; they censor with carefree abandon; they're arrogant and elitist; they're intolerant; they hurl epithets, and they're illogical. And they reserve for themselves the right to decide who gets to speak, work, live, move, and have their being in America. 
---
Click HERE to support Illinois Family Institute (IFI). Contributions to IFI are tax-deductible and support our educational efforts.
Click HERE to support Illinois Family Action (IFA). Contributions to IFA are not tax-deductible but give us the most flexibility in engaging critical legislative and political issues.
If you would rather write a check, please make it payable to Illinois Family Action or Illinois Family Institute, and mail it to us at: P.O. Box 88848 Carol Stream, Illinois  60188. 
We also accept credit card donations by phone at (708) 781-9328.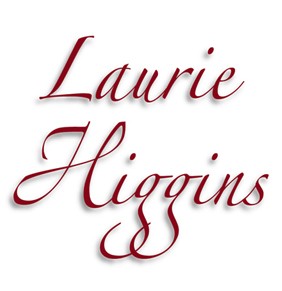 Related Articles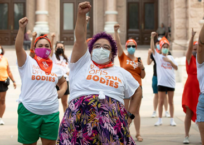 "Progressives" Say the Darndest Things About Killing Tiny Humans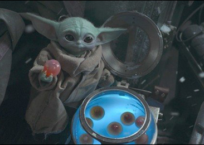 The Ideological Non-Sense and Hypocrisy of Leftists