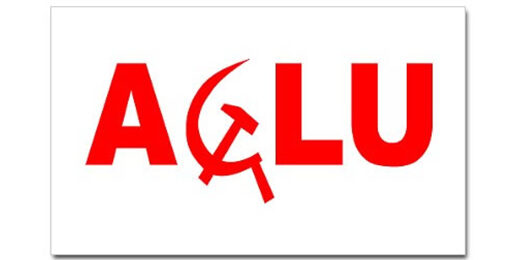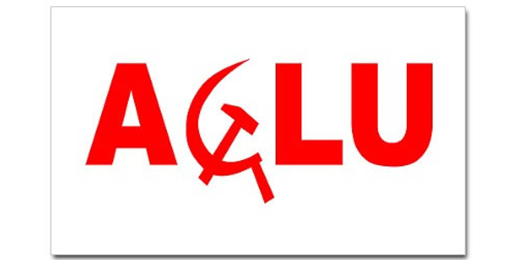 ACLU: Ignore Black Voices, Defund the Police
Regardless of what black Americans think, the police departments that protect and serve their communities should be defunded immediately. At least that is the latest propaganda being peddled in a bizarre new campaign by the far-left American Civil Liberties Union (ACLU), a radical organization literally founded by members of the Communist Party USA.
According to the ACLU's new campaign, American police are and always have been racist yahoos brutally oppressing minority communities. Reforms, investigations, firings, and other policy changes will not suffice. Instead, America's thousands of local police departments must be defunded as soon as possible, with the "savings" being "invested" into priorities established by the ACLU.
In a series of videos purporting to document the last "100 years of history" surrounding policing in America, the far-left group argues that "policing still acts as an occupying force in communities of color." And so, instead of public funding for police to investigate, punish, and prevent crime, that money should go to "black and brown communities," the organization said.
A petition that goes with the campaign, which has been signed by almost 150,000 people as of this writing, displays hatred and dishonesty toward America's police officers — many of whom put their lives on the line to protect their communities. And yet, from the ACLU's rhetoric, American cops might as well be a pack of wild invaders led by Genghis Khan.
"The policing institutions in our country are deeply entrenched in racism and brutality, and we cannot allow it to continue," the petition reads. "These inherently systemic issues require immediate and permanent solutions. That requires a bold reimagining of the role police play in our society: It is time to divest from law enforcement and reinvest in the Black and Brown communities [sic] they unjustly target."
As usual, "defunding police" hysteria by guilt-ridden white liberals and agenda-driven hate-mongers such as those running the ACLU is portrayed as merely a benevolent effort to "help" black people who supposedly cannot help themselves. The narrative is very much akin to liberal campaigns to "save the whales" or "save the baby seals."
Ironically, though, polling data show that black Americans are overwhelming against defunding the police departments that protect their communities from violent criminals. In fact, according to a Gallup survey released in August 2020 — right at the height of the media and "Black Lives Matter" demonization campaign against supposedly "racist" police — more than eight in ten black Americans wanted the same or a greater police presence.
In short, despite its supposed devotion to "democracy," the ACLU's radical agenda to defund police would require ignoring the wishes of the very black Americans it pretends to be concerned about. In fact, the scheme would require that a tiny, fringe minority of radicals be allowed to impose unpopular policy on the rest of the community using undemocratic means.
The ACLU's "sweeping three-part formula" includes, among other elements, handcuffing the police, "prohibiting" them from enforcing laws against crimes that the ACLU determines are "non-dangerous" using fines or arrest. The money saved by eviscerating police will be "reinvested" into unspecified "alternatives to policing" that will supposedly help communities "thrive."
Finally, for those "rare instances in which police officers do interact with community members" under the new policing regime, the ACLU proposes to implement "common-sense, iron-clad legal constraints" against police and "protections" for those law-enforcement interacts with. Of course, the U.S. Constitution and all 50 state constitutions already contain such protections.
To advance its dangerous anti-police narrative, the ACLU uses deception, lies, and half-truths. The very first video is based on a fraudulent narrative, painting Rodney King — a wife beater who pleaded guilty to armed robbery — as an innocent victim of racist cops. The fact that he charged at police while intoxicated after a dangerous high-speed chase reaching almost 120 mph is never mentioned.
Even the quote from the official LA commission report about the incident is used in a deceptive manner. When the narrator cited the commission's mention of "racism and bias within the Los Angeles Police Department," he failed mention that it was based on a survey that found just one fourth of officers in the department thought racism or bias existed at all in the department. In other words, more than 75 percent of officers did not believe racism existed.
But this was never about racism. The communist movement in the United States — backed for generations by the mass-murdering regime enslaving the Soviet Union — has been waging war on American police for almost a century now. In fact, in an official 1961 report headlined "Communist Plot Against the Free World Police," the Judiciary Committee of the U.S. Senate outlined the nature of the threat.
Among other concerns, it was revealed that communist agents across the West were working to undermine local police so that law-enforcement could be nationalized and federalized. Communists directed by Soviet intelligence had a special focus on the United States. The Judiciary Committee also detailed some of the methods, including formation of mobs to attack police and then demonizing the officers.
Considering the history of the ACLU, its latest salvo in its war on America's police should come as no surprise. Among the charter members of the ACLU at its founding were numerous senior Communist Party officials including Elizabeth Gurley Flynn, Louis Budenz, and even eventual Communist Party USA General-Secretary William Z. Foster.
ACLU Executive Director Roger Baldwin, who led the group from 1920 to 1950 and visited the USSR twice, was proud of his communist leanings. "I am for socialism," he famously wrote. "I seek social ownership of property, the abolition of the propertied class, and sole control by those who produce wealth. Communism is the goal…. I don't regret being part of the communist tactic. I knew what I was doing. I was not an innocent liberal."
American officials have known this for decades. In 1948, the California Senate Fact Finding Committee on Un-American Activities released a report on it. "The ACLU may be definitely classified as a Communist front or transmission belt organization," the committee said on page 107 of its 1948 report. "At least 90 percent of its efforts are on behalf of Communists who come in conflict with the law."
Stripping American communities of their police forces would be a recipe for chaos, especially in minority communities. But the American people, including black Americans, have made it abundantly clear that they are vehemently opposed to such an idiotic plan.
---
IFI depends on the support of concerned-citizens like you. Donate now
-and, please-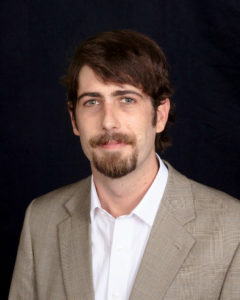 Related Articles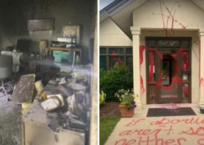 Violence in the Name of Jane Roe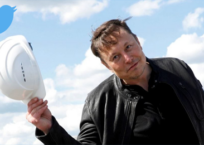 Musk vs. Leftist Hatred of Free Speech