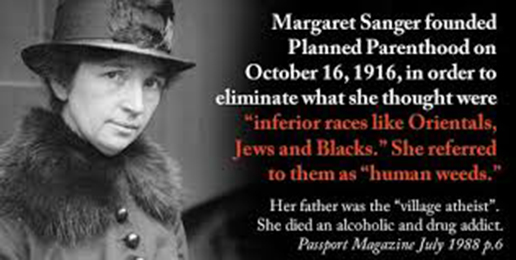 Planned Parenthood, An Unnecessary Evil
Reading Time:
4
minutes
So many organizations and entities have noble and good beginnings. For instance "The Ivies" and the Seven Sisters colleges, most of which were either Christian schools or seminaries that, over the last century, have departed faith moorings.
Other organizations have nothing but evil inceptions; case in point Planned Parenthood.
The original intent of Planned Parenthood has been veiled with a facade of honorable work, but the truth is despicable to the core.
Planned Parenthood's predecessor, The American Birth Control League, was founded by Nazi-inspiration Margaret Sanger, the godmother of modern eugenics, in 1921. As I wrote in the article, Margaret Sanger's Dream Come True: Eugenics by Abortion:
The real Margaret Sanger espoused sinister motives for advancing birth control and abortion: she fully endorsed eugenics for the betterment of race and society.

Sanger was a Darwinist who embraced a utilitarian view of human life, and proposed to rid our nation of the criminal element and "inferior races" through abortion and breeding programs.

"To deal with the problem of resistance among the black population, Sanger recruited black doctors, nurses, ministers and social workers 'in order to gain black patients' trust' in order 'to limit or even erase the black presence in America'."
Many Americans found the name, The American Birth Control League, anti-family and distasteful. Thus, the name was changed to The Planned Parenthood Federation of America in 1942, with Sanger as president.
Just think about an entity whose stated goals included:
Children should only begotten under conditions which render possible the heritage of health
Sterilization of the insane and feebleminded
To enlist the support and cooperation of legal advisers, statesmen and legislators in effecting the removal of state and federal statutes which encourage dysgenic breeding*
This was no family-friendly, baby-friendly organization; this was an entity designed from its inception to limit the breeding of inferior people, and to, inversely, encourage the breeding of "superior" humans.
Today Planned Parenthood performs approximately 300,000 abortions per year — about 1/3 the total number of abortions performed annually in the United States. Extrapolated out since Roe v. Wade in '73, that would be approximately 13 million babies slaughtered by taxpayer-funded PP.
Present day Planned Parenthood President Cecile Richards has remarked that "abortion is key to women's opportunity."
Opportunity? How is killing one's own child the key to any opportunity?
The post-abortive women I've spoken to found abortion key to only guilt, overwhelming shame, and brokenheartedness, and only found reprieve via the grace and forgiveness of God.
Think on this; we are instructed in Deuteronomy 30:
This day I call the heavens and the earth as witnesses against you that I have set before you life and death, blessings and curses. Now choose life, so that you and your children may live
But Planned Parenthood was founded and conceived as a means to choose death and cursing, and should not receive one dime of taxpayer assistance.
Unfortunately, currently the taxpayer moneys fund $528 million of PP's budget per annum. Is it any wonder God's hand of protection around America seems to be departing?
And contrary to the noisy, incessant arguments made by Planned Parenthood and the radical pro-aborts, there is a viable alternative, Community Health Centers, which actually help, rather than harm, women, men, and children.
there are over 1,200 Community Health Centers serving more than 24 million people at over 9,200 sites located throughout all 50 states and U.S. territories.

Every day, health centers meet escalating health needs and bring good health to needy communities, without regard to family income, health insurance status, race, culture or health condition. In communities fortunate enough to have a health center, fewer babies die, emergency room lines are shorter and people live longer, healthier lives.
Three words in the descriptive trump all else: "fewer babies die."
The ancient Hippocratic Oath includes:
I will neither give a deadly drug to anybody who asked for it, nor will I make a suggestion to this effect. Similarly I will not give to a woman an abortive remedy. In purity and holiness I will guard my life and my art.
Though physicians in the 21st century typically take the oath of their particular medical school upon graduation, and not a standardized oath, the content of such oaths points toward "healing arts" rather than ghoulish methods of death and dismemberment of innocents.
Planned Parenthood was, and is, a nefarious organization, conceived by wicked woman. Thanks to PP and other abortion providers, over 57 million babies have been murdered in 43 years: over 57 million infants are in heaven, and Margaret Sanger, barring a Paul-like, deathbed conversion, is paying the due recompense in hell.
Given the REAL choice of Planned Parenthood OR Community Health Centers, the former snuffing out lives, the latter saving lives, America should choose Community Health Centers.
Take ACTION:  Click HERE to send Governor Bruce Rauner an email or fax asking him to cease all state business with Planned Parenthood in Illinois.
Let's demolish once and for all the Planned Parenthood facade of "health provider" and choose better: let's choose life, and insist our elected officials understand the consequences of not supporting our choice.
*The belief that deterioration of the human gene pool occurs by the increased survival and reproduction of people with undesirable traits.
---
The Illinois Family Institute is completely dependent on the voluntary contributions of individuals just like you.  Without you, we would be unable to fight the radical agenda being pushed by the godless Left.
Please consider a gift of $10 or $20 to support our work.
To make a credit card donation over the phone, call the IFI office at (708) 781-9328.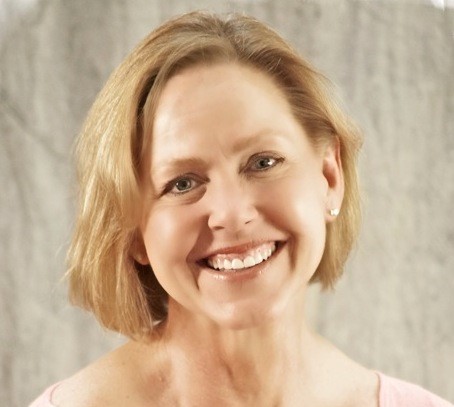 Related Articles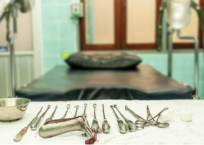 Parental Notification of Abortion on the Chopping Block?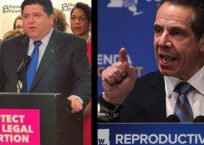 Illinois Governor Pritzker All In for Taxpayer-Funding of Abortion and Planned Parenthood