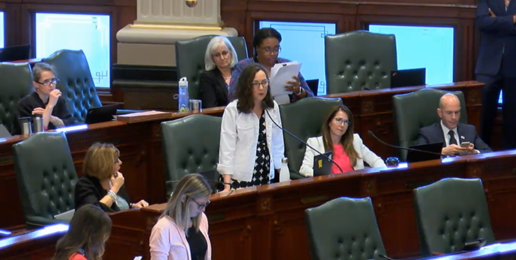 Outrageous Acts of IL House Progressives to Pass Kill-Babies-Bill
I wrote this last Friday:
Regressives got a pledge from the thoroughly corrupt Mike Madigan, who rules Madiganistan with a blood-stained fist, to speedily advance Cassidy's radical abortion bill by any unethical means possible, preventing due deliberation and preventing those who seek to defend life a chance to marshal their forces against it.
When I wrote those words, I had no idea how low Madigan and State Representative Kelly Cassidy (D-Chicago) would stoop in their unholy quest to make Illinois the Land of Liquidation—baby liquidation, that is.
On Sunday night during Memorial Day weekend when most Illinoisans took time to honor the men and women who have sacrificed their comfort, time, safety, and lives to secure our freedom, Illinois House Speaker Mike Madigan (D-Chicago) revealed again the fetid rot that has devoured him and much of the Illinois General Assembly. He suddenly scheduled a meeting of the Appropriations-Human Services Committee to vote on Cassidy's loathsome Kill-Babies-Bill—deceptively named the "Reproductive Health Act"—with only one hour's notice. This bill will, among other things, legalize human slaughter throughout the whole nine months of pregnancy (It repeals the partial-birth abortion ban) for any reason—including sex selection—and encode in law the repugnant notion that unborn humans have zero rights.
Early Tuesday afternoon, the Illinois House passed Cassidy's Kill-Babies-Bill by a vote of 64-50 (with four voting present). It now moves to the Illinois Senate, which has a greater percentage of liberals. (See roll call graphic below.)
Here are some of the stinking rotten details of the egregious violation of public trust that took place Sunday night and of which many Illinoisans may be unaware:
Cassidy introduced her original Kill-Babies-Bill (HB 2495) on February 13 but it never received even a hearing, so she tweaked it a bit to make it more offensive to the consciences of decent people, including specifically denying that humans in the womb have any legal rights.
On Sunday, May 26, Cassidy and her accomplices then gutted a different bill (i.e., The Mental Health and Developmental Disabilities Code: SB 25) that had already moved through the first three of the five steps of the legislative process, replacing it with her Kill-Babies-Bill as an amendment to the now-gutted bill. This enables Cassidy's bill to circumvent the regular lawmaking process before the legislative session ends on May 31.
Madigan's House rules require a minimum of one hour's notice between the posting of a bill and its hearing and vote in committee. Cassidy and her accomplices posted the new 126-page "amendment" at 6:08 p.m. on Sunday night during a holiday weekend and scheduled the hearing at 7:08 p.m., thereby preventing opponents from attending and speaking out against it. The "suddenness" of the meeting explains why Cassidy had an ACLU attorney present with a polished 4-minute disquisition and an abortionist with a 5-minute presentation while opponent speakers Ralph Rivera representing Illinois Right to Life Action and Zachary Wichmann representing the Catholic Conference of Illinois were able to make only extemporaneous comments.
At the beginning of the meeting, committee members were given a thick packet of letters from only proponents of the Kill-Babies-Bill.
The spanking new Kill-Babies-Bill/amendment was assigned to the House Appropriations-Human Services Committee—chaired by State Representative Robyn Gabel (D-Chicago), who is a former training coordinator for Planned Parenthood. The bill did not belong in this committee because it contained no appropriations. It was assigned to that committee because that's the committee where it was assured to pass.
In an inspiring, must-see statement, State Representative Tom Demmer (R-Dixon) succinctly addressed the violations of the public's trust and the spirit of laws intended to increase the transparency of the lawmaking process that took place Sunday night. Please watch Rep. Demmer in this short video.
Far-left freshman State Representative Bob Morgan (D-Deerfield) tried futilely to dismiss the ethical implications of what Madigan did in calling this hearing by saying the Reproductive Health Act has been out for months, so constituents had plenty of time to make their voices heard.
Yeah, riiight.  Nothing to see there. Pay no attention to Madigan hiding behind the curtain. It's completely unimportant that Leftists gutted an existing bill to substitute in Cassidy's radical and pernicious Kill-Babies-Bill. And it's completely unimportant that the hearing was suddenly scheduled on Sunday night during a holiday weekend. And it's completely unimportant that Cassidy's 126-page "amendment" was posted the minimum amount of time required by law (one-hour) before a hearing commences making it impossible for constituents or experts to show up to testify in opposition to this proposal.
State Representative Tony McCombie (R-Savanna)—a woman—responded that the issue wasn't whether constituents had sufficient time to express their views to their lawmakers. The issue was that because of Madigan's decision to suddenly call the committee meeting on Sunday night on a holiday weekend with only one hour's notice, Illinoisans were denied the opportunity to express their views at the committee hearing. Unlike the ACLU attorney and abortionist, Rivera and Wichmann were denied the opportunity to develop and present polished presentations.
Another hero of the evening was State Representative Darren Bailey (R-Louisville) who asked how many of the 39,832 abortions performed in Illinois in 2017 were "medically necessary" to preserve the health or life of pregnant women—which are the reasons emphasized by abortion-shouters to justify the slaughter of humans in the womb. (Watch the video here.)
Cassidy admitted she has no idea because the state does not collect such information. Of course, it's a moot issue, since allowing abortion to protect the "health" of the mother is so wildly expansive that it includes any and no reason.
In an effort to silence Bailey, Cassidy demonstrated—again—how manipulative and deceitful she is, saying in an increasingly hostile and aggressive tone,
I will tell you that my abortion was medically necessary. It saved my life. It preserved my fertility. It allowed for the creation of my family, my children who are my world.
Cassidy knew that no white man in this anti-white, anti-male climate would dare ask any follow-up questions following her faux-indignant and irrelevant "revelation."
Here's what Cassidy didn't say in her exploitative and misleading response but has said publicly to the Chicago Sun-Times. Her "abortion" followed fertility treatments that resulted in a "blighted ovum" implanted in her uterus and in an ectopic pregnancy, which is when a fertilized egg implants in a fallopian tube rather than the uterus. The termination of an ectopic pregnancy is not referred to as an abortion, and with a blighted ovum, there is no embryo, so her personal story is irrelevant.
As McCombie was graciously expressing her sympathy for Cassidy's experience, Cassidy, oozing open hostility at the lawmaker's compassion, interrupted her to say, "I'm not sorry. I'm deeply grateful that that option was available."
We're all grateful that women can have ectopic pregnancies terminated—which need not involve the intentional killing of a fetus—and we're all grateful that anembryonic (i.e., no embryo) blighted ova can be removed via a D & C, but women would have those ethical options even if abortion were banned.
Perhaps Cassidy would compromise with Republicans and agree to limit the termination of pregnancies to ectopic pregnancies and the removal of blighted ova—or as she referred to hers, "abortions." Ectopic pregnancies account for 1-2% of pregnancies and 93% of that 1-2% result in miscarriages, so such a compromise would reduce the number of humans killed in the womb by a LOT.
Bailey—who urged a "NO" vote on what he rightly called "this disgusting bill"—noticed something odd in the changes Cassidy made to her Kill-Babies-Bill, something that exposes Cassidy's anti-science/anti-reality ignorance. He asked her why she replaced the word "woman" with "individual" when referring to those seeking an abortion. Cassidy, obviously in thrall to the science-denying "trans" ideology, defiantly refused to answer Bailey's easy-peasy questions:
Bailey: We've changed "woman" to "individual." Who else can get pregnant besides a woman?
Cassidy (answering stiffly): Anyone with a uterus and ovaries can become pregnant.
Bailey: So, someone other than a woman can get pregnant?
Cassidy: Anyone with a uterus and ovaries can become pregnant.
Bailey: Does anyone other than a woman have a uterus?
Cassidy: Anyone with a uterus and ovaries can become pregnant. (Watch the video here.)
It's a good thing Cassidy-the-Stepford-lawmaker who robotically repeated the "trans" mantra isn't also a biology teacher.
Cassidy said, "These efforts [to outlaw abortion] have the greatest impact on the most vulnerable populations." Say what? Was Cassidy about to express her concern for "fetuses" with Down Syndrome? Was she about to express her concern for babies aborted because their mothers don't like their sex? Was she about to express her concern for black babies who are being targeted by Planned Parenthood?
Nope. No compassion for those vulnerable populations from Cassidy. Her concern was purportedly for "women of color and the poor." Of course, everyone knows Cassidy's central concern is about preserving the legal right of women to hire people to kill their offspring, whether those women are poor women of color or wealthy, colorless women.
Please take the time to watch State Representative Avery Bourne (R-Raymond) in this short video, as well as this short video of State Representative Terri Bryant (R-Murphysboro) who spoke out boldly in committee. Illinois desperately needs more lawmakers like Demmer, Bailey, Bourne, McCombie, and Bryant.
Take ACTION:  Click HERE to send a message to your state senator, state representative and to Gov. JB Pritzker. Urge them to stop targeting innocent pre-born children and vulnerable women in Illinois. Ask them to vote against the grotesquely misnamed "Reproductive Health Act."
Listen to this article read by Laurie: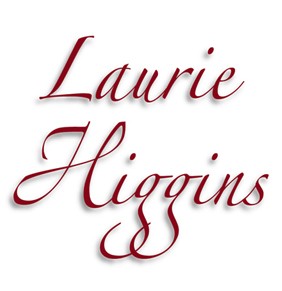 Related Articles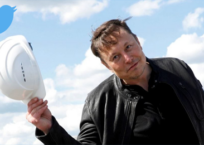 Musk vs. Leftist Hatred of Free Speech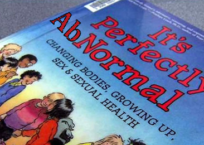 Cultural Collision: "Comprehensive" Sex Ed Passed in Illinois Senate