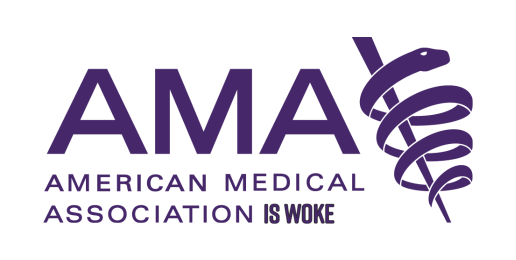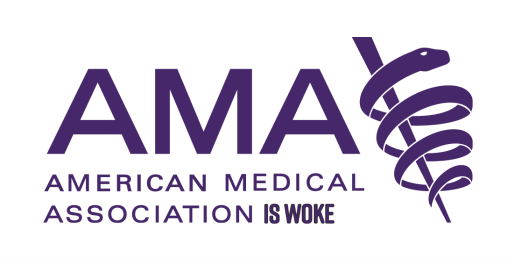 The Shrinking AMA Wields Outsize Power
Here's a statistic that may surprise many: It is estimated that less than 17% of U.S. doctors belong to the powerful leftist lobbying group, the American Medical Association (AMA). Remember that figure as you read on about the AMA's role in promoting critical race theory and sexual anarchy.
In May 2021, the AMA issued a press release announcing its 86-page critical race theory-infused "ambitious strategic plan to dismantle structural racism" which acknowledges "that equity work requires recognition of past harms and critical examination of institutional roles upholding these structures."
In the press release, the AMA makes clear its leftist leanings:
[T]he plan … is driven by the immense need for equity-centered solutions to confront harms produced by systemic racism and other forms of oppression for Black, Latinx, Indigenous, Asian, and other people of color, as well as people who identify as LGBTQ+. 
The AMA's ambitious plan seeks to eradicate "malignant narratives" like "a narrow focus on individuals," the "myth of meritocracy," and the "myth of American exceptionalism." The AMA is committed to "rooting out racism and white supremacy in our workplace. … We must 'get our house in order' and direct significant focus on embedding equity within the management team."
The 86-page plan makes even clearer that the AMA has abandoned commitments to equality in favor of collectivist notions of equity based on group membership. The plan is littered with quotes from far-left poets and activists like Ta-Nehesi Coates as well far-left jargon like this:
"We must … ensure that we use the theories (intersectionality, critical race theory*, etc.)."
"Equity solutions include … [e]liminating all forms of discrimination, exclusion and oppression in medical and physician education, training, hiring, [and] matriculation … by [m]andatory anti-racism … equity-explicit training … for all … staff [and] Publicly reported equity assessments for medical schools and hospitals … ensuring just representation of Black, Indigenous and Latinx people in medical school admissions as well as medical school and hospital leadership ranks."
"We operate in a carefully designed and maintained system that normalizes and legitimizes an array of dynamics … that routinely advantage white (also wealthy, hetero-, able-bodied, male, Christian, U.S.- born) people at the expense of Black, Latinx, Indigenous and people of color (also low wealth, women, people with disabilities, non-Christians, and those foreign-born)."
"Where equality is a blunt instrument of 'sameness,' equity is a precise scalpel that requires a deep understanding of complex dynamics and systems with skill and practice in application. … Equity can be understood as both a process and an outcome. It involves sharing power with people … and redistributing resources to the greatest need."
The AMA's document includes this quote from "Sylvia" Rivera," a deeply troubled drag queen who was homeless and working as a prostitute by age 11:
We have to be visible. We should not be ashamed of who we are. We have to show the world that we're numerous.
The idea that no one should be ashamed of cross-dressing behaviors is a moral claim that falls far outside the purview of the American Medical Association, but grandiose moral and social engineering schemes is now apparently the business of the AMA.
At the end of June 2021, the AMA released a "resolution" created by a committee of homosexual activists and their collaborators calling for "Removing Sex Designation from the Public Portion of the Birth Certificate." In a tortured effort to rationalize the AMA's involvement in redesigning birth certificates to serve the desires of cross-sex impersonators, the activists wrote,
Gender is a social construct that describes the way persons self-identify or express themselves. A person's gender identity may not always be exclusively male or female and may not always correspond with their sex assigned at birth.
To be clear, these medical doctors are just pretending that sex is "assigned" at birth. They know full well that obstetricians do not assign sexes—of which there are two—to newborns. Physicians identify the sex of newborns—an objective, immutable trait that never changes. There are a small percentage of babies born with disorders of sexual development whose genitalia at birth may be ambiguous, but those babies are not "transgender."
While some persons may choose not to "identify" with their sex, they do have one and it never changes. The spanking new term "gender identity" was invented to disguise disordered feelings as something more substantive—something with a bit more ontological heft. While a "trans" identity—and every fanciful idea associated with it—is a social construct, biological sex is a material reality that cannot be erased by redesigning birth certificates, grammar, or bodies.
And while "trans"-cultists and their collaborators may believe that subjective feelings about maleness or femaleness (i.e., "gender identity") are more important than objective biological sex, neither compassion, respect, nor justice obligates others to act as if such feelings are.
The committee cites a prior politically driven AMA policy that says,
"the AMA supports every individual's right to determine their … sex designation on government documents and other forms of government identification." The AMA supports policies that allow for a sex designation or change of designation on all government IDs to reflect an individual's gender identity.
In other words, the AMA supports the bizarre notion that government documents should be falsified in order to conform to the socially constructed, science-denying belief that humans can be what they're not.
Moreover, after the "trans"-cult has spent years establishing sex and "gender identity" as wholly severable and separate phenomena, they are now attempting to empty "sex designation" filling it with the socially constructed amorphous "gender identity." George Orwell predicted this:
It was intended that when Newspeak had been adopted once and for all… a heretical thought… should be literally unthinkable, at least so far as thought is dependent on words. … This was done partly by the invention of new words, but chiefly by eliminating undesirable words and stripping such words as remained of unorthodox meanings, and so far as possible of all secondary meaning whatever. … [T]he special function of certain Newspeak words … was not so much to express meanings as to destroy them.
The committee, a political interest group composed of self-identifying health providers, offers this pseudo-medical justification for their political effort:
For these individuals, having a gender identity that does not match the sex designation on their birth certificate can result in confusion, possible discrimination, harassment and violence whenever their birth certificate is requested.
Who may be confused? It seems unlikely that cross-sex impersonators would be confused, so how would the confusion of someone else be a health concern for cross-sex impersonators? What form of "possible discrimination"? Is harassment an issue that the AMA should address or the police?
And what about "trans"-agists, that is, people who identify as younger than their assigned birth date would suggest? If a 47-year-old man identifies as a 17-year-old, should he be able to change his birth date designation to reflect his age identity in order to avoid confusion, possible discrimination, harassment, or violence?
Come to think of it, if insurance companies are forced to pay for chemical and surgical procedures to make men look like women, shouldn't they be forced to pay for chemical and surgical procedures to make old men look like the young men they identify as?
For some perspective on whose interest this resolution represents, a cursory look at the resolution process is in order. Resolutions are created by AMA Medical Student Sections (MSS), in this case the AMA MSS "Committee on LGBTQ+ Affairs," which, to be clear, is an interest group.
The current Advisory Committee on LGBTQ+ Affairs has seven members, five of whom are homosexual. The remaining two are "LGBTQ+" collaborators. A committee's resolution is voted on by the House of Delegates, which is the legislative and policy-making body of the AMA. The House of Delegates is composed of about 600 of the 240,000 AMA members. A two-thirds vote of the delegates present is required for adoption. So, the birth certificate redesign policy was conceivably created and passed by 400 of the 240,000 members of the AMA, and the AMA constitutes only 17% of all physicians in the U.S.
No further evidence is needed to prove that "progressivism" is an ideology of deceit than the spread of "trans"-cultic beliefs and practices throughout a society that purports to revere science and rationality. No sane person really believes men can be or become women. No sane person believes men can "chestfeed" or menstruate, become pregnant, or give birth. No sane person really believes that some women have penises and impregnate women—or men. Those who pretend they do are liars or cowards or both.
No further evidence is needed to prove that the ultimate goal of "progressives" is totalitarian political and social control than their tyrannical efforts to coerce Orwellian Newspeak. And no further evidence is needed to prove that America has become the land of cowards than the silence of many physicians on the chemical and surgical abuse of children by the medical community.
There are things that Americans can do to resist Big Brother and his apparatchiks and cowardly minions. Ask your pediatrician, obstetrician, gynecologist, and primary care physician if they support pseudo-scientific "trans"-cultic practices for the treatment of gender dysphoria in minors. If they do, find new doctors. And if you're a doctor who belongs to the AMA, cancel your membership and tell the AMA why.
Listen to this article read by Laurie:
---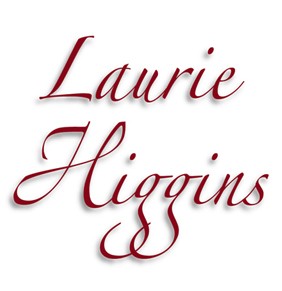 Related Articles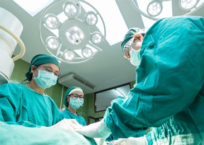 We Were Here When Medical Science Lost Its Mind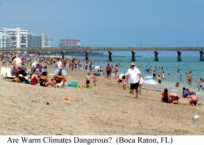 Never Have U.S. Health Professionals Been So Foolish