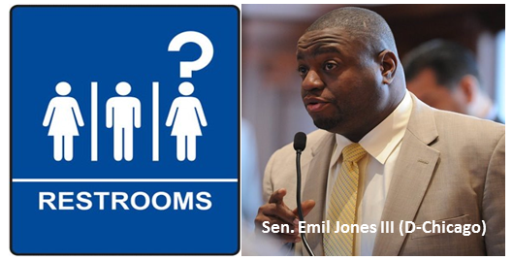 Progressive Illinois Lawmakers with Time on Their Hands (yikes)
Illinoisans might think that state lawmakers elected to fix the mess they created would be drowning in real work with nary a moment to surface for air. Allow me to disabuse you of that quaint, naïve notion.
Our "progressive" lawmakers have found time—actually a fair amount of time—to write, assign to a committee, discuss, and now reassign to another committee a resolution the likes of which I've never seen.
"Progressives" have written a partisan resolution specifically to express their self-righteous disapproval of a law passed by citizens in two states halfway across the country. You heard that right. Our "progressive" lawmakers, who by all objective measures have done a disastrous job of running Illinois and can't figure out how to solve the problems they created, have decided it's time to take a shot at running other states as well.
Senate Resolution 1752 calls on citizens of Mississippi and North Carolina to repeal their laws requiring restrooms to correspond to objective, immutable biological sex.
On May 3rd, SR 1752 was assigned to the Illinois Senate State Government and Veterans Affairs Committee for a hearing. The committee has nine members, so five "yes" votes were necessary to pass this self-righteous, presumptuous resolution out of committee.
A few days before the hearing, IFI's lobbyist Ralph Rivera met with the committee members who would likely vote "no." During the committee meeting last Thursday, a courageous Illinois mother testified effectively against the resolution. Subsequently the bill's sponsor, Illinois Senator Emil Jones III (D-Chicago), was informed that he didn't have the five votes, and he chose not to call the resolution for a vote.
The celebration of this success was short-lived because the very next day, Illinois Senate President John Cullerton's office took SR 1752 out of the Senate State Government and Veteran Affairs Committee and re-referred (i.e., reassigned) it to the Senate Human Services Committee, a committee which the resolution's sponsors view as a more, shall we say, sympathetic committee.
While under the Illinois Senate rules this kind of committee-shopping is permitted, it undermines the purpose of the committee process and further undermines the public's trust in Springfield (is that even possible?).
If SR 1752 has hit the committee jackpot and gets out of committee next week, it still must be approved by the full senate sometime in the next two weeks.
As you write to express your opposition to this resolution, remember that State Representative Tom Morrison's Pupil Physical Privacy Act, which had more sponsors and bipartisan support in the Illinois House, was sent—not to an education committee where, as an education bill, it belonged—but to the Human Services Committee where it was then assigned to a subcommittee that everyone knew would never even meet.
Perfect illustration of Illinois' leftist lawmakers: arrogant, deceitful, and manipulative.
This proposal is cosponsored by Senators Heather Steans (D-Chicago), Daniel Biss (D-Skokie), Laura Murphy (D-Park Ridge), Linda Holmes (D-Aurora), David Koehler (D-Peoria), Michael Noland (D-Elgin), and Iris Martinez (D-Chicago).
Take ACTION:  Click HERE to send a message to your state senator, asking him or her to reject this futile resolution which not only seeks to ridicule duly elected lawmakers in other states, but also to normalize gender deception in our culture.
You can also call the Capitol switchboard at (217) 782-2000 and asked to be transferred to your state senator's office, where you can leave a comment with his/her legislative aide.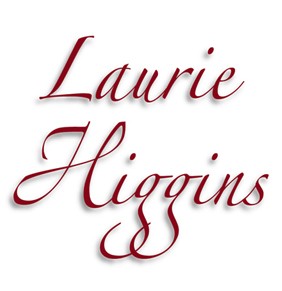 Related Articles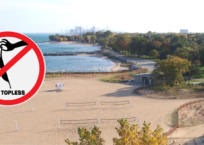 Evanston Follows "Trans" Cultism & Equity Logic to Their Indecent End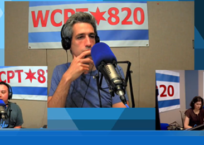 Pritzker's Plans to "Trans" Schools