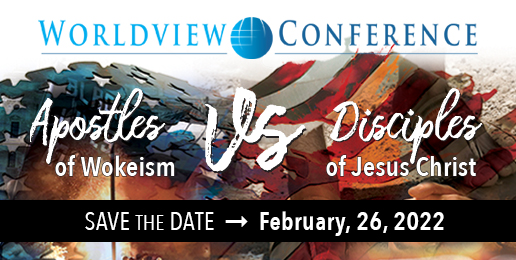 2022 Worldview Conference: Apostles of Wokeism vs. Disciples of Jesus Christ
February 26 @ 10:00 AM
-
3:30 PM
Please join the Illinois Family Institute for our annual Worldview Conference on February 26th at the Village Church of Barrington. This year we are featuring a well-respected Christian theologian, a family ministry leader, and a world-renowned researcher who will help us better understand and respond to the ever increasing corrupting influences in our culture. You do not want to miss this special event with Dr. Everett Piper, Dr. Rob Rienow and George Barna!
Studies have shown that only 6 percent of professing Christians have a biblical worldview. Because of this, today's believers live very similarly to the unbelieving world. It can be seen in the relentless pursuit of finding significance outside of God. We are drifting away from God and His purpose for us as a people and a nation. In short, we have forgotten God (Isaiah 17:10).
Wokeism has a firm grip on our nation, influencing "Christian" colleges, and even our churches. It is a sad truth that wokeism, the "religion" of the Left, is having a much greater influence on the culture than is orthodox Christianity, which explains why so many churches look, feel, and sound much like the world around us.
Having a solid, consistent Christian worldview has never been more important than it is now as our culture is rapidly embracing a temporal, non-biblical value system.
Please join us for this wonderful opportunity to strengthen your biblical worldview and become better equipped to effectively engage the culture.
Click HERE for a flyer.
When: February 26, 2022
Where: Village Church of Barrington
                1600 W Main St
                Barrington, IL
Time: 10:00 AM – 3:30 PM