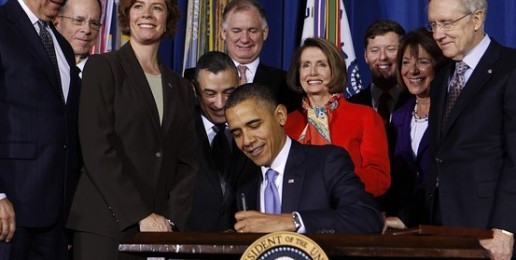 Congress Votes to Reshape American Military Culture
Reading Time:
4
minutes
The United States Congress delivered a most unwelcome Christmas gift to the U.S. military when it voted to open the ranks of America's Armed Forces to active homosexuals. The lame-duck session of Congress voted to repeal a federal law adopted in 1993 that declared that homosexual conduct is incompatible with service in the military.
The law overturned by Congress stated that a person who "engages in, attempts to engage in, has a propensity to engage in, or intends to engage in homosexual acts" is ineligible for service in America's military branches. That law had codified military policy that has existed since the time of George Washington and the Continental Congress.
House Speaker Nancy Pelosi and Senate Majority Leader Harry Reid rammed the repeal legislation through Congress in the final days before Christmas with the help of numerous lame-duck Congressmen who had just been repudiated by the voters. In so doing, they helped PresidentBarack Obama fulfill his campaign pledge to the homosexual community to reshape America's military culture to accept homosexual conduct.
The repeal legislation was approved in the House by a vote of 250-175. The Illinois Congressional Delegation voted 13-5 in favor of this bill, including U.S. Representatives Bobby Rush, Jesse Jackson Jr., Daniel Lipinski, Luis Gutierrez, Mike Quigley, Danny Davis, Melissa Bean, Jan Schakowsky, Debbie Halvorson, Jerry Costello, Judy Biggert, Bill Foster, and Phil Hare voted in favor of the repeal.
The U.S. Senate approved the repeal bill by a vote of 65-31. Illinois' two U.S. Senators, Dick Durbin and Mark Kirk voted in favor of allowing avowed homosexuals to serve in the Armed Forces.
How exceedingly tragic it is that our nation's uniformed fighting forces, long known for high moral standards and personal integrity, have been politically coerced to embrace and endorse an immoral, unhealthy, and perverse lifestyle. How disturbing it will be to watch our nation's young enlisted men and women compelled to participate in "retraining" and indoctrination in the supposed virtues of homosexual affections.
Pat Buchanan, in a recent commentary on Townhall.com, offered a telling perspective: "The least respected of American institutions, Congress, with an approval rating of 13 percent, is imposing its cultural and moral values on the most respected of American institutions, the U.S. military."
Buchanan branded the Congressional action as a victory in the culture war for the "new morality of the sexual revolution of the 1960's." "While this new morality may be orthodoxy among our elites in the academy, media, and the arts, Middle America has never signed on and still regards homosexuality as an aberrant lifestyle, both socially and spiritually ruinous. Behind these beliefs lie the primary source of moral authority for traditionalist America: the Old and New Testaments, Christian doctrine, and natural law."
Congress voted to homosexualize the U.S. military over the objections of the leaders of most military branches. Congressional leaders also chose to ignore the results of a survey of U.S. service members that revealed the damaging consequences of a change in military policy. Nearly a third of service members said that the presence of active homosexuals in the U.S. military would have a negative or very negative impact on morale and unit cohesion. Those numbers were much higher among combat forces, where soldiers are called upon to live in close personal quarters.
It would seem that the introduction of more sexual tension into U.S. service ranks is the last thing the military needs. A recent Defense Department study found that reports of sexual assaults at the three U.S. military academies rose 64 percent in the 2009-2010 academic year. Anuradha Bhagwati, the director of the Service Women's Action Network, says the report "signals a lack of any real dedication by our military leadership to change an environment that is weakening our military."
The survey of active service members also revealed that the forced change in the military culture could lead to a huge exodus of current service members. Nearly a quarter of those responding to the survey said the acceptance of homosexuality in the military would cause them to leave the service or seriously consider leaving. That number was as high as 38 percent among Marines. If the responses are correct, that could amount to as many as half a million service members looking for an early exit.
Richard Eubank, the National Commander of the Veterans of Foreign Wars, expressed dismay at the Congressional action. "The majority of the fighting and dying in our nation's wars has always been done by the infantry, and if those at the tip of the spear have a problem with repeal, then it would behoove everyone to pay more attention to their concerns. Repeal advocates are focused primarily about pushing a social agenda about individual rights. National security, unit cohesion, and morale are the farthest things from their mind."
Eubank also voiced concern about the impact of repeal on the volunteer nature of the U.S. military. "If implementation is to occur, it must be done cautiously and with the interests of the military and nation first and foremost; otherwise this social experiment could spell the end of America's all-volunteer military, which is not a price this nation appears to be willing to pay."
One of the gravest concerns about the change in the spiritual climate of the Armed Forces is the impact it will have on the service of military chaplains. Daniel Blomberg, litigation counsel for the Alliance Defense Fund, asks, "What happens if a soldier confides to a chaplain that he is a homosexual? What happens when the chaplain responds according to the dictates of his faith and says that type of behavior — like other types of sexual immorality — is sin and therefore not in accordance with God's will? It is likely that the chaplain will be open to a charge of discrimination based on 'sexual orientation."
Blomberg adds, "None of our troops, and certainly not our chaplains, should be forced to abandon their religious beliefs to continue their military service. None of our soldiers, sailors, airmen, and marines should ever be made to choose between serving their country or obeying their God as a result of this damaging policy decision."
The conscience rights of all members of the U.S. military will be under attack, and it appears that no member of the service, whatever their rank, will be immune. Washington Post columnist Richard Cohen is calling for the dismissal of the Marine Corps' leading officer, Commandant GeneralJames Amos, because Amos dared to challenge President Obama's crusade to homosexualize America's military forces.
The strategy of homosexual activists to normalize homosexual behavior in America's most respected institution is part of a larger campaign to radically subvert all social institutions, most particularly the institution of marriage. Within days of the repeal, the Washington Post wrote in an editorial: "Activists are hoping that the repeal gives them significant new leverage. For the first time they can argue that if the Army trusts gay men and women with rifles, why shouldn't society trust them with wedding rings?"
It does not seem a coincidence that Vice-President Joe Biden celebrated Christmas Eve by pontificating that so-called "gay marriage" is inevitable in this country. Biden stated recently on Good Morning America that the Administration's next goal is to repeal the Defense of Marriage Act.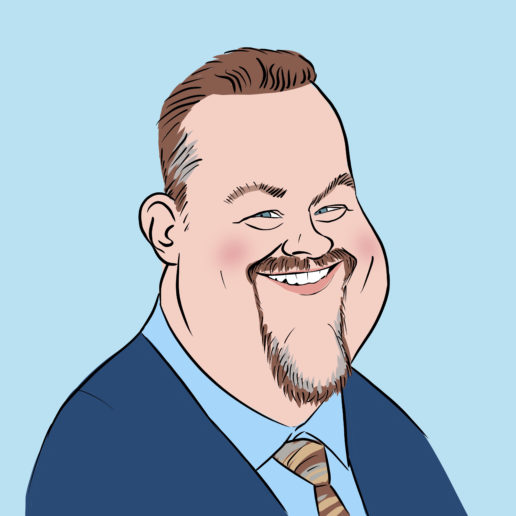 Illinois Family Action
(501c4). David has 30 years of experience in public policy and grass-roots activism that includes...
Related Articles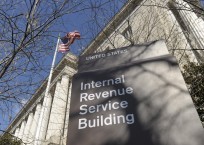 Broadening IRS Victims Include Pro-Life Advocates, As Congress Investigates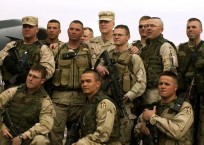 Don't Ask, Don't Tell, Just Follow Orders as Best You Can