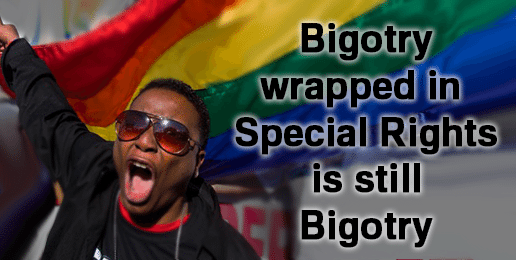 Strong, Informed Pastors Help Christians Live Faith Publicly
Pastors, your church needs you to be engaged—fully engaged—in the issues people are facing every day. Maybe you are not personally facing these issues, but they might be. If congregants come to you for help and advice and all you say is, "Sorry to hear about this," then you've failed them.
Elaine Hugenin, owner of Elane Photography, chose not to photograph a same-sex ceremony. Her religious convictions prevent her from using her talents to celebrate same-sex unions. When she declined to photograph the ceremony, the same-sex couple, ignoring Elaine's right to freely exercise her faith, brought a case against Elane Photography and the New Mexico Supreme Court unjustly found her guilty of discrimination, even though the same-sex couple easily found and used another photographer to capture the ceremony.
I can't help but wonder what counsel her pastor provided, if any?
In a similar situation, the owner of Arlene's Flowers in Washington State declined to offer her floral services for a homosexual couple's same-sex "marriage" ceremony. The state attorney general has filed a lawsuit against the flower company. Barronelle Stutzman believes her Christian convictions prevent her from supporting the same-sex "marriage" and does not want to violate her convictions. She is still being sued, even though dozens of flower shops can provide flowers for their ceremony.
What insights did her pastor offer during this troubling time?
When the owner of Masterpiece Cakeshop said he would rather close his business than violate his religious convictions by baking a cake for a same-sex ceremony, he was sued for discrimination. He is doing his best to stand firm and adhere to his faith but he is being attacked by locals within the community and the media. The same-sex couple, along with the ACLU, have filed a suit against Masterpiece Cakeshop, even though other bakeries could provide a cake for the ceremony.
What words of wisdom did his pastor offer during his hour of need?
Pastors often talk about controversial issues in a detached manner saying they are outside of the church and her scope. But these are real Christians—members of real churches—whose livelihoods, reputations, and lives are being attacked in a very public way. These issues are not outside the church, but within, and must be addressed so that these Christians can live their faith fully and carry their cross with the strength and support their church provides.
Pastors, congregants need you to be informed, engaged, and buttressed by your support and wisdom. If all you offer them during a difficult time is an obscure Bible verse, you might appear indifferent and uncaring. A shepherd needs to care for the needs of his flock, especially when their livelihood is at stake because of their Christian beliefs.
Pastors must be a solid rock for Christians during trying times when they are being assailed by our enemies.  They must be a counselor, friend, and inspirational resource. Make sure congregants know that they can come to you and count on your support. Here are two ways you can show your congregation your support during difficult times.
1.     Skip the rhetoric. Don't recite sermons, prepared statements, or doxologies from books. Be a real friend, one who cries with them (Rom. 12:15), and is willing to walk by their side through this valley of darkness. I love sermons, Proverbs, Psalm and great quotes from men of God, but sometimes people just need a shoulder to cry on. Be that shoulder.

2.     Become a resource. (Ecc. 4:12) When a person's character is being assaulted publicly and their livelihood is threatened, inspiring words only go so far. Become a resource for people in your congregation by making sure you are up-to-date on their situation, aware of laws and people and organizations that can help. Familiarize yourself with groups like Alliance Defending Freedom, the Family Research Council, and your local state family policy council that can provide legal and public policy resources.
Difficult times are opportunities for pastors to minister to the needs of their congregants. You will only be able to minister effectively if you are prepared. As ministers of the Gospel, we should endeavor to be "instant in season and out" (2 Tim. 4:2). When people need us, let's be ready with God's Word and the necessary resources to stand with those God has entrusted to our care.
---
This article by Pastor Nathan Cherry first appeared at the Alliance Defending Freedom's Speak Up blog. You can see the original article and comments HERE. 
Related Articles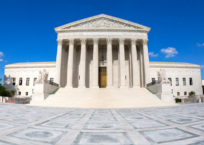 SCOTUS 2020-21 Term Preview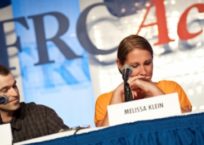 12 Recent Cases Where Christians Were Punished for Their Beliefs on Marriage