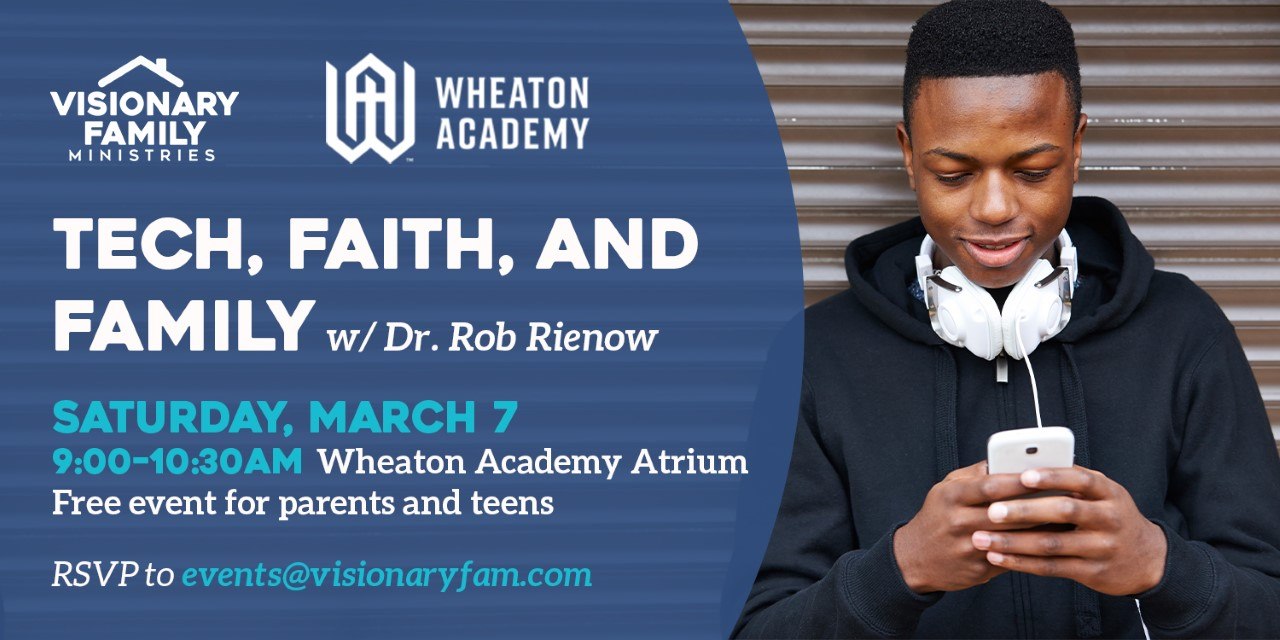 Tech, Faith, & Family Seminar
March 7, 2020 @ 9:00 AM
-
10:30 AM
Your student lives in a world surrounded and infused by technology. Communication is instant. Friendships take place "online" sometimes even more than in "real life."
This "connected" world brings new opportunities and new dangers. How do we navigate these together as a family?
Join me on Saturday March 7 at Wheaton Academy as we wrestle with these topics in a free seminar, "Technology, Faith and Family"
In our time together I will explore some essential biblical principles that will help your family successfully navigate this new world of technology, social media, and online life.
This is an event for parents and teens, but if your teen cannot attend, parents are still encouraged to come.
RSVP to "events@visionaryfam.com"