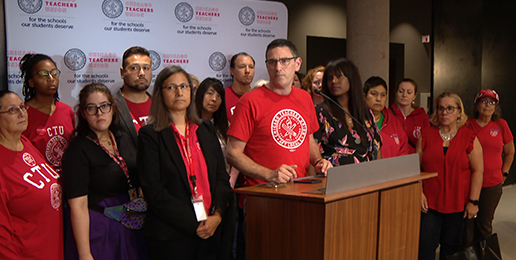 The Chicago Public Schools Teacher Strike is a Class Struggle
He's a well-known socialist. Not the chic, hipster socialist making a comeback these days who hangs with the cool kids. No, he's a dyed-in-the-wool, cherry-red socialist.
His first job out of college was as an organizer with the United Steelworkers in North Carolina. After moving to Chicago, he became a teacher and his wife worked for Haymarket Books, an independent publisher run by socialists.
Over the last several years, he was a leading member of the International Socialist Organization prior to its dissolution in April 2019. In July, he chaired a plenary session ("Welcome to Red Chicago") at Socialism 2019, which brought together "hundreds of socialists and radical activists from around the country to take part in discussions about Marxism, working-class history, and the debates and strategies for organizing today."
Most remarkable, though, is that he's now the current president of the Chicago Teachers Union (CTU). Meet Jesse Sharkey.
Like a bad case of déjà vu, Sharkey and the CTU have voted to authorize a strike for the third time this decade. Some 25,000 teachers have said they will walk off the job on October 17 if their demands for more money, more staffing and lower class sizes aren't met.
In addition, the unions representing bus monitors, special education assistants, lunchroom workers and Chicago Park District employees (who cared for students during the 2012 strike) are threatening to strike at the same time. That would make it tough for mayor Lightfoot to keep the schools open for some 360,000 displaced students.
As a result, parents will be under pressure to arrange care for their children. And because strikes are open-ended, there's no telling how long the kids (and parents) will be forced to wait for their education to resume.
The CTU wants a three-year contract with annual pay raises of 5 percent and a decrease in employee health care contributions. In addition, they are demanding a nurse and librarian at every school, more social workers and class size limits.
In response, CPS has offered teachers a 16 percent pay raise over 5 years, including 3 percent raises in each of the first three years and 3.5 percent in the last two. There would be no increase in employee health care contributions for the first two years but increases totaling 1 percent over the last three years. CPS claims the average teacher would see a 24 percent raise over the life of the contract.
What's not to like? But the union flatly rejected the offer, with Sharkey declaring, "We're about more than just money. We're trying to get an agreement that is both fair to people in the schools and people who go to the schools."
While that may sound noble, there's more going on here than meets the eye. The CTU is making its demands at a time when CPS has a junk status credit rating. While financially better off due to a 2015 tax increase, CPS deferred much of its required annual pension payments and is now about $11 billion in the red. A pay increase and hiring more staff will only dig a deeper hole.
Add to that the underachievement of CPS students (only 28 percent met or exceeded the PARCC assessments), a substantial shortage of teachers, the elimination of a requirement to pass a basic skills test to be a licensed teacher, and fifteen years of declining enrollment—and the union's demands begin to seem unreasonable.
That's not to say there's no merit to what they're asking for. Adequate numbers of school nurses, librarians, social workers and manageable class room sizes can all contribute to a better experience for students. (You can see some of how some of the big questions are progressing here.)
Given the current financial condition of CPS, though, the union's call for increased pay, teachers and staff plus reduced classroom size (requiring more teachers), is disturbing. Why make demands that will only drive up taxes or push a financially-troubled district further into debt?
In case you slept through your social studies class, socialism is a political and economic system in which the means of production (i.e., businesses) are owned by the laborers. In a capitalist society like the U.S., socialists pit laborers—the working class—against business owners—the capitalists—because capitalists take for themselves the profit the workers produce instead of the workers owning it themselves.
Socialists believe such an arrangement is unjust. Therefore, socialists engage in a "class struggle" for equality: the proletariat versus the bourgeoisie. To do this, they organize. And the largest, most organized sector in the United States is education.
The American Federation of Teachers (AFT) and the National Education Association (NEA) have nearly 4 million members between them. Public schools dot every county, city, town and village in the country. By virtue of the role they play in society, educators are connected directly to the working class: students and their families.
That brings us back to Sharkey. In addition to classroom demands, the CTU is also making "social demands," including sanctuary status for illegal alien students and increased affordable housing. While those issues have nothing to do with collective bargaining, they have everything to do with galvanizing the working class's support.
If you listen closely, you can hear the socialist undercurrents.
"Sharkey has warned that if teachers strike, it could end up being a 'massive labor movement' that could have ripple effects throughout the city. The CTU is timing the possible walkout with two other unions, one representing other school staff, such as security guards and custodians, and another representing Chicago Park District workers. Both of those unions already have voted to authorize a strike." (Emphasis mine.)
Sharkey is pitting the laborers, i.e., teachers and support staff, against the owners, i.e., the city and school administration. It's a power struggle and a strike is the most effective weapon the union has.
That's why Sharkey and the CTU rejected the city's five-year deal, even though it offers more money. Five years is too long to wait until they're able to use a strike again to advance their interests.
The most effective lies dress up as truth. "For Satan himself masquerades as an angel of light. It is not surprising, then, if his servants also masquerade as servants of righteousness" (2 Corinthians 11:14-15).
On the surface, Sharkey's claim that "we're about more than just money" is true. But don't be fooled. Under the surface, he and the CTU are masquerading as "servants of righteousness" using Chicago's unwitting children and their families as pawns in a class struggle.
---
---
A Night With Rev. Franklin Graham!


At this year's annual IFI banquet, our keynote speaker will be none other than Rev. Franklin Graham, President & CEO of the Billy Graham Evangelistic Association and Christian evangelist & missionary. This year's event will be at the Tinley Park Convention Center on Nov. 1st. You don't want to miss this special evening!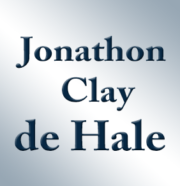 Related Articles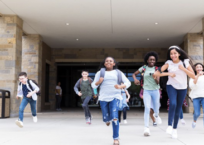 Freak Out as Conservatives Exit Public Schools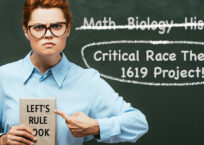 The Coming Revolution: The Left's Destructive Plan for Teachers