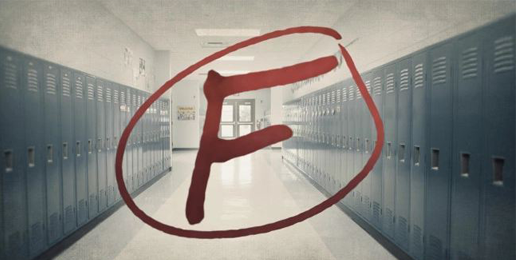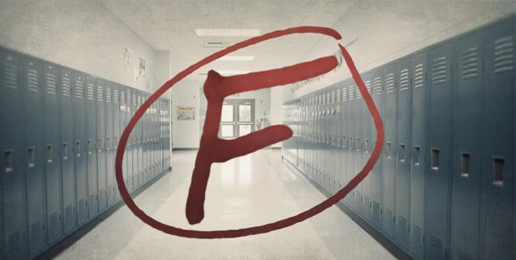 Public Schools Failing Illinois Children Academically
As if the sexualization and radical politics were not enough cause for alarm, the latest data shows public schools are failing Illinois children academically, too — and big time! Indeed, the vast majority of high-school graduates are unprepared for basic college work.
According to a recent report by Chicago Public Media, almost two thirds of the new students enrolled in Chicago-area community colleges placed below college level on their placement exams. That means they must complete remedial education to proceed, even under the watered-down "college" standards that exist today.
Furthermore, even though the colleges only offer two-year degrees, just one in ten of those students in remedial classes — euphemistically dubbed "developmental education" — end up graduating within three years. By contrast, the figure is about one third among students not in remedial education.
One developmental English professor at a community college in Chicago, Tara Whitehair, was quoted revealing that many students lack even a "basic foundation" in "literacy." Comparing that to the "foundation for a house," Whitehair said it "takes time" to bring students up to that level.
In previous generations, graduating from 2nd or 3rd grade without strong literacy skills would have been unthinkable. Today, however, according to the government's own literacy data, many high-school graduates would struggle to read their own diploma.
Other professors interviewed for the story confirmed the extent of the disaster. "When I ask them to go to a [reading] and say, 'What is this text saying? Put this into your own words' … they can't," Wright College English Professor Carrie Mocarski said. "They can't comprehend the writing. … Generally we're not talking about academic journals, we're talking about newspaper articles."
The reporter confirmed the dismal situation. "Students also haven't learned to write academic essays," reported Kate MgGee in an in-depth piece about "Starting College Behind." "Many don't know how to craft a thesis statement or cite research. They struggle with sentence structure, topic sentences, vocabulary and grammar."
If these were 3rd graders, or even perhaps 5th graders, it might be understandable that they struggle with sentence structure, grammar, or vocabulary. Yet it completely boggles the mind to contemplate how anybody could graduate from junior high — much less high school — without being able to write a thesis statement or cite research.
The problems begin early, though. According to 2019 results from the U.S. Department of Education's National Assessment of Educational Progress (NAEP), known as "America's Report Card," less than one third of American 8th-grade students are proficient in any core subject. That includes math and English. In 4th grade, NAEP data show well over a third of children are "below basic," which means they cannot read at all.
Despite spending an astonishing $17,000 per pupil annually, the 12th highest in the nation, Illinois is slightly worse off than the atrocious national average when it comes to NAEP scores. But it is not the money that is the issue — some of the highest spending districts, such as Baltimore and Detroit, have among the lowest scores in the nation.
Other data confirms the fact that American children are getting dumber and dumber with each passing generation. The SAT, for instance, must be regularly re-centered to conceal the ongoing plunge in scores and educational levels.
According to recent ACT's data, which also relies on standardized testing, just two out of five high-school graduates were ready for college work, with the numbers continuing to drop. Only about one in four graduating students had the "foundational work readiness skills needed for more than nine out of 10 jobs recently profiled in ACT's JobPro database," ACT researchers found.
Incredibly, instead of addressing the real problem — a fraudulent K-12 "education" that leaves students unprepared for anything except collecting welfare and contemplating "gender identity" — lobbyists are working to scale back or even eliminate remedial education completely. More tax-funded "financial aid" to the students, even when the overwhelmingly majority will never graduate, is also being advocated, along with more hand-holding by ever more "advisors."
Others wring their hands and blame "poverty," "systemic racism," "oppression," and all sorts of other real and imagined problems. And yet, Americans today are dumber than ever before, despite the nation and its people being richer and less racist than ever before. Data from the 1800s, for instance, reveals that Americans were far more literate than compared with today.
With government schools pumping out illiterate and innumerate graduates by the millions after bilking taxpayers for more than $200,000 per child over the span of 12 years, the question must be asked, "What are the schools actually doing?" The answer is simple: indoctrinating, sexualizing, and confusing the children on an unprecedented scale.
In any other industry, these sort of abysmal numbers would be prosecuted as fraud and extortion. But when it comes to government schools, the education establishment simply demands more money and more victims. This is absolutely outrageous. It should not be tolerated for another instant.
---
IFI is hosting our annual Worldview Conference on March 7th at the Village Church of Barrington. This year's conference is titled "Thinking Biblically About Our Corrosive Culture" and features Dr. Michael Brown and Dr. Rob Gagnon. For more information, please click HERE for a flyer or click the button below to register for the conference.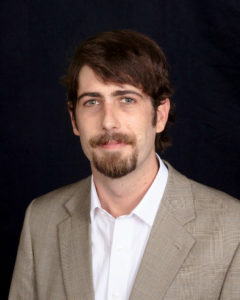 Related Articles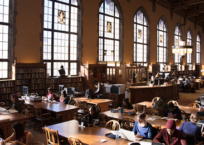 Fraud in Higher Education