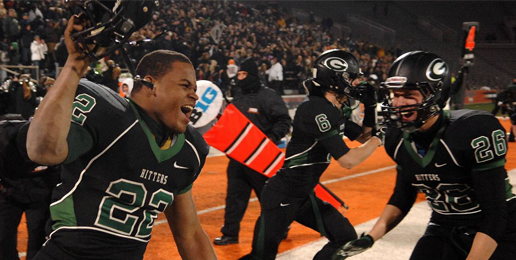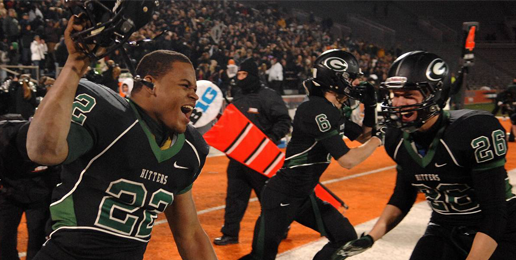 Urge Gov. Pritzker to Let Kids Play
On July 29th, Illinois Gov. J.B. Pritzker announced new COVID-19 restrictions on youth sports statewide for the upcoming school year. Starting August 15, only "low-risk" sports like tennis, baseball, cross country, swimming and golf will be allowed, but "medium" and "high" risk sports, including football, wrestling, soccer and competitive cheering will not be allowed. The governor's office released a list of sports ranked in terms of their risk for COVID-19 transmittal.
During his coronavirus update last Wednesday, Gov. Pritzker explained,
This isn't news that anyone wants to hear. But this virus remains dangerous to kids and parents and grandparents, teachers and coaches and for right now. This is the best thing that we can do for the health and safety of our families under the current circumstances, based upon their inherent risk level and based upon minimal contact between athletes and their proximity during play.
This announcement comes two weeks after the CDC's Dr. Robert Redfield pointed out an alarming trend: suicides and drug overdoses have surpassed the death rate for COVID-19 among high school students. Regarding the never ending COVID-19 lock-down, he said,
[T]here has been another cost that we've seen, particularly in high schools. We're seeing, sadly, far greater suicides now than we are deaths from COVID. We're seeing far greater deaths from drug overdose … than we are seeing the deaths from COVID. So … for the overall social being of individuals … let's all work together and find out how we can find common ground to get these schools open in a way that people are comfortable and they're safe.
Dr. Redfield is right to be concerned about the overall social well-being of students, many of whom need a healthy outlet for both their physical and mental health. Shutting down certain youth recreational sports is an overreaction, especially when all the experts say that young people are less likely to contract the virus, are less likely to spread it to others, and are less likely to have severe symptoms if they do contract COVID-19.
These restrictions include school-based sports, private leagues and clubs, recreational leagues, and park district sports programs. Interestingly, this guidance does not pertain to professional sports leagues or collegiate sports, even though the data indicates that individuals over 20 years of age are twice as likely to be susceptible to a COVID-19 infection. Once again, Gov. Pritzker's excessive restrictions are inconsistently applied.
In June, the BBC reported that a large group of child psychologists and specialists in the United Kingdom published an open letter to their education secretary urging him to reconsider the situation "and to release children and young people from lockdown." Their appeal continued:
Allow them to play together and continue their education by returning to preschool, school, college and university, and enjoy extra-curricular activities including sport and music as normally, and as soon, as possible.
Evidently, they understand that the political "cure" may prove to be worse than the COVID-19 curse–disproportionally affecting our state's youth.
Take ACTION: Click HERE to send a message to Gov. Pritzker to encourage him to consider the mental health aspects of his COVID-19 restrictions. Urge him to let youth sports go forward and to let parents/coaches decide what protective measures they should take.
---
Please consider supporting the work and ministry of Illinois Family Institute.
As always, your gift to IFI is tax-deductible and greatly appreciated!
Click HERE to learn about supporting IFI on a monthly basis.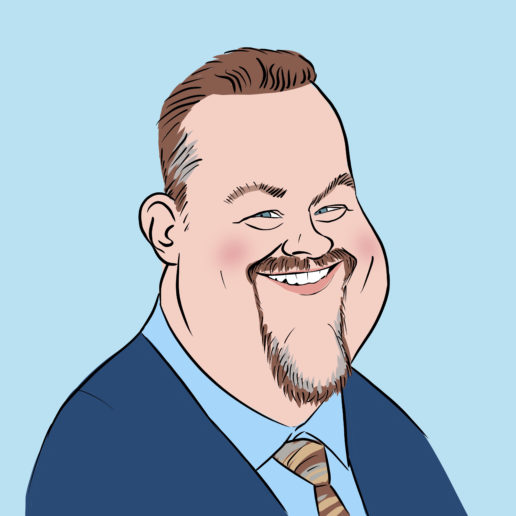 Illinois Family Action
(501c4). David has 25-plus-years of experience in public policy and grass-roots activism that includes countless interviews for numerous radio, television, cable programs and newspaper articles on topics such as the sanctity of life, natural marriage, broadcast decency, sex education, marijuana, gambling, abortion, homosexuality, tax policy, drug decriminalization and pornography. He and his wife of 28 years are blessed to be the parents of eight children. They strongly believe that their first duty before God is to disciple their children in the Christian faith, and impress...
Related Articles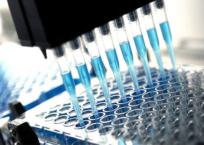 Reports of Menstruation Changes Following Vaccine are Ignored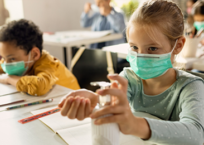 Mask Mandates Should be the Last Straw