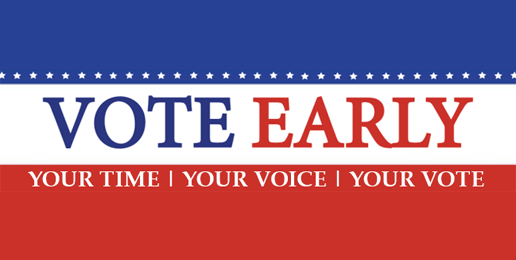 Early Voting Begins
While the November 6th General Election is less than 6 weeks away, early voting has already begun. As in every election cycle, this election is critical for Illinois as well as for the nation, and it is crucial that your voice is heard. We cannot emphasize strongly enough how important it is to exercise our civic duty to vote and be good stewards of God's amazing gift of self-government.
We are blessed in this nation to be able to choose our government leaders. We must do all that we can to ensure that men and women are elected who understand that our nation is great because of the Judeo-Christian foundation that was laid by the Founders and that we must uphold those same principles if we are to remain a great nation.
With this much time to cast our ballot, there is simply no good excuse for not voting in this (or any) election!
Early Voting
Early voting started on September 27th and runs through November 5th. Early voting allows voters to cast their ballots before election day at a designated polling place without having to supply an excuse or reason. State law requires that a registered voter show valid photo identification before voting early. Voters casting an early ballot must display a current driver's license, a state-issued ID card or another government-issued ID with a photograph.
Vote by Mail
If you are unable to make it to an early voting polling place, then you can Vote by Mail, formerly known as absentee voting. If you think you may be out of town or busy on election day, if you are facing a challenge that may make it difficult to go to your local polling place on election day, if you are a senior citizen, or if have a physical disability, voting by mail might work best. According to state law, all persons who are registered voters are eligible to cast an absentee ballot without specifying a reason they will be absent from the polling place on Election Day.
Voting early in person or by mail ensures you won't miss this important election due to an unforeseen emergency, illness, or work-related situation arising making it impossible for you to get to your polling place on Election Day.
Vote by Mail applications are already being accepted by your local County Clerk. All Vote by Mail ballot requests must be received by November 1st and your return ballot must be postmarked no later than November 6th for the General Election.
For more information on early voting locations or to order a mail-in ballot, contact your local election authority HERE.
Then check out the Illinois Family Institute Voter Guide to learn more about the candidates' positions, or request your own copy of the Voter Guide by calling our office at (708) 781-9328. The IFI Voter Guide is a great tool for educating church members, neighbors, friends and family and a not-so-subtle reminder of the importance of voting. They are especially effective when handed directly to people. We encourage you to make sure that these guides get directly into the hands of like-minded voters. (Click HERE to find special localized editions of our voter guide.)
We have a limited number of the 2018 General Election Voter Guides printed. The suggested donation to cover the cost of printing and shipping is $25 per hundred. Call today at (708) 781-9328 to order bulk quantities. You can also visit our website to make a donation to help cover the costs of the Voter Guide for you, your family, friends, and church.
---

For up-to-the minute news, action alerts, coming events and more you can now sign up for IFI Text Alerts!
Stay in the loop by texting "IFI" to 555888 or click here: goo.gl/O0iRDc to enroll right away.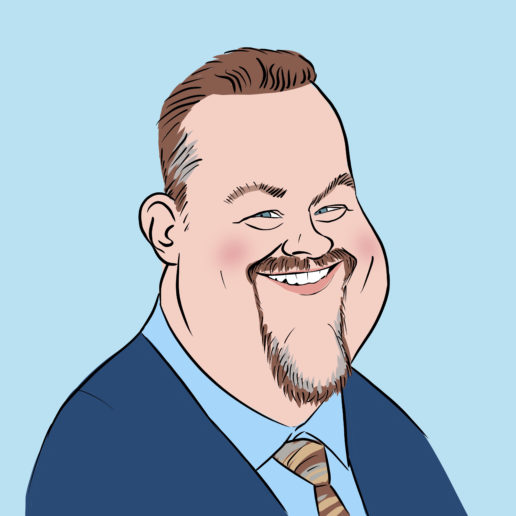 Illinois Family Action
(501c4). David has 20-plus-years of experience in public policy and grass-roots activism that includes countless interviews for numerous radio, television, cable programs and newspaper articles on topics such as the sanctity of life, natural marriage, broadcast decency, sex education, marijuana, gambling, abortion, homosexuality, tax policy, drug decriminalization and pornography. He and his wife of 26 years are blessed to be the parents of eight children. He also serves as a Republican Precinct Committeeman in his community and as an ordained minister and elder in his...