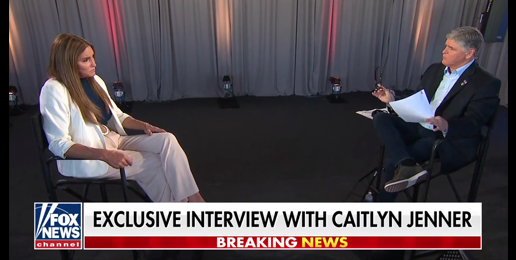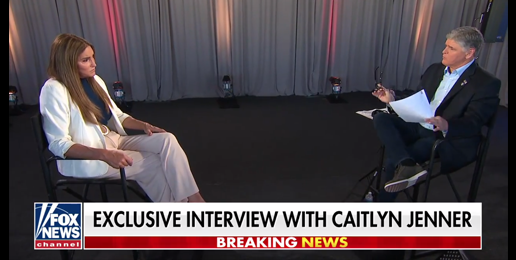 Stop Lying to Us!
"Transgender" political conditioning has crept deep into the conservative tent. My hope is that conservatives will not only recognize this noxious trend but also push back against any supposedly "conservative" pundits and politicians who are unwittingly advancing this cultural rot.
A couple of weeks ago, "Caitlyn" Jenner announced his intention to run for governor in California. Various establishment "news" outlets happily reported this development but, of course, intentionally used the wrong pronouns to identify Mr. Jenner in their stories. When Fox News, the supposedly "conservative" news channel of choice, started to use female pronouns in their broadcasts, I could take it no longer, so I found the online webform for feedback and sent the following message:
Please STOP lying to us about Caitlyn Jenner and his run for governor in California.

We know that he is a biological male, so why are you using deceitful language to affirm his gender dysphoria?

I hope you will respect your conservative audience enough to tell the truth and not capitulate to left-wing ideologues who demand politically correct pronoun use.

I CANNOT watch and listen to reports that repeatedly and intentionally lie to us.
Then on Wednesday, May 5th, Sean Hannity aired an exclusive interview with Jenner, who won an Olympic gold medal in the men's decathlon in 1976, during which Hannity failed his conservative viewers by repeatedly referring to Jenner by female pronouns.
As the FNC segment opens, Hannity asks, "So just how will Caitlyn Jenner restore that California dream? And can she actually beat the state's very powerful Democratic machine?" Hannity intentionally used the wrong pronoun for Jenner multiple times during this interview.
Ironically, last week when he was asked about transgenders participating in women's sports, Jenner said "it was unfair," and that he supports banning the practice. But when Hannity asked him about this commonsense position about biological boys not playing girls' sports, Jenner started to backpedal and then suddenly switched topics.
Conditioning
The Left is working overtime to condition our thinking and speech. While the correct use of pronouns may seem a trivial  matter that many conservatives are willing to overlook, the fact that change agents are demanding compliance should tell us something. In fact, it should alarm us.
These seemingly small lies are being promoted through covert "narratives" such as Hannity's interview, as well as overtly as in the case of the Shawnee State University professor, who was punished for using the correct pronoun when addressing a gender-confused student.
Cultural Marxists and their allies are working diligently to condition the American people to accept science-denying absurdities as truths one seemingly insignificant step at a time, just as they do with every other issue. If they desensitize us to accept lies on the small things, then it will be easier for them to get us to tolerate their moderate-to-large false narratives, also known as propaganda. The goal is to grow our already too big, centralized government, which will then wield more power and control over individual lives. Free and critical thinkers threaten this power structure.
It is sad to see Hannity and other "conservatives" capitulate to leftist demands. We must refuse to be conditioned by lies, no matter how small and innocuous they may seem. In fact, the book of wisdom exhorts us to "Buy the truth and do not sell it." (Proverb 23:23).
Thou Shall Not Bear False Witness
Truth is vitally important, especially to serious Christians. In John 18:37, Jesus tells Pilate, "For this cause I was born, and for this cause I have come into the world, that I should bear witness to the truth. Everyone who is of the truth hears My voice." In the Ten Commandments, God makes it very clear: "You shall not bear false witness against your neighbor" (Exodus 20:16).
What these cultural Marxists are doing is antithetical to what we are taught in Holy Scripture. The author of Psalm 119 states, "Therefore all Your precepts concerning all things I consider to be right; I hate every false way" (Psalm 119:128). And Solomon tells us that "If a ruler pays attention to lies, all his servants become wicked" (Proverbs 29:12-13). Lies are an egregious offense to a Holy God, and liars are destined to spend eternity in the lake of fire (Revelation 21:8).
The Christian website Got Questions explains it this way:
False witness, or spreading a false report, is associated with being allied with the wicked (Exodus 23:1), willing to do violence to others (Psalm 27:12), and sowing discord among brothers (Proverbs 6:19). The Bible calls bearing false witness lying (Proverbs 14:5) and compares a man who bears false witness against his neighbor to a violent weapon (Proverbs 25:18). Lies harm people.
When we recall that Jesus clearly identifies Satan as "the father of lies," we should quickly dust ourselves off and resolve not to put up with being lied to, whether by Sean Hannity, Fox News, or by a political candidate. Instead, we must expose lies and boldly declare the truth at every opportunity.
A trustworthy witness will not lie,
But a false witness declares lies.
~Proverbs 14:5
Take ACTION: Click HERE to access the Fox News Channel webform. Click the box and pick "Sound Off: Share your thoughts/opinions with us!" Ask them to stop lying to us by using incorrect pronouns. Do this at every opportunity you have to push back against the "woke" useful idiots who publicly use incorrect pronouns.
Prayer Request
Please pray for "Caitlyn" Jenner. Near the end of the interview, Jenner admits that he has been dealing with gender dysphoria for decades but then talks about a conversation he had with his pastor and expresses his desire to hear his creator God affirm his life, saying on the verge of tears, "I just hope He says, 'hey, come on in.'"
We should pray that Jenner is honestly seeking the approval of God. If that is the case, we know that God has promised repeatedly in His Word that those who seek Him with all their heart, will find Him. More important, we know that sinners of every kind can be redeemed by God through the atoning sacrifice (1 John 2:2). A great example of this miraculous transformation is our friend Walt Heyer, who was a keynote speaker at our 2019 Worldview Conference. (You can watch his presentation HERE).
In 1 Corinthians 6:9-1, the Apostle Paul provides a list of those who were sinners but who have been washed, sanctified and then justified "in the name of the Lord Jesus and by the Spirit of our God." So please pray that Jenner would submit to God's truth and accept His offer of salvation (John 3:16-21). What a wonderful testimony he would have if he were truly transformed by the Holy Spirit.
To God be the glory!
Learn more:
[VIDEO] Preferred Pronouns or Prison (Abigail Shrier)
[VIDEO] Mr. Rogers on Biology and Kids (The Tonight Show)
Questions for Sex-Eradicationists, Lawmakers, and School Leaders (Laurie Higgins)
Leftists See Orwell's Novel 1984 As a Blueprint for Progress (Laurie Higgins)
---
A bold voice for pro-family values in Illinois!
Click HERE to learn about supporting IFI on a monthly basis.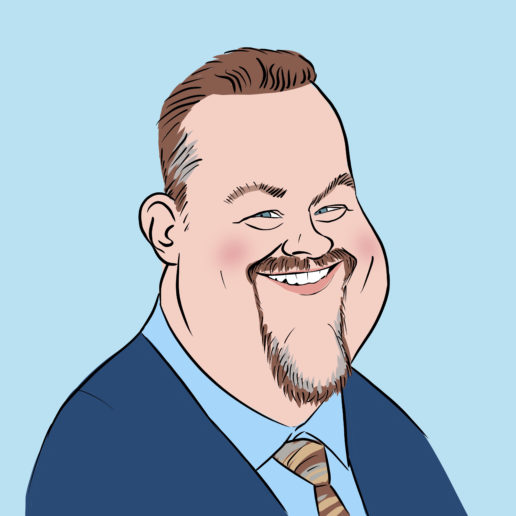 Illinois Family Action
(501c4). David has 30 years of experience in public policy and grass-roots activism that includes countless interviews for numerous radio, television, cable programs and newspaper articles on topics such as the sanctity of life, natural marriage, broadcast decency, sex education, marijuana, gambling, abortion, homosexuality, tax policy, drug decriminalization and pornography. He and his wife of 28 years are blessed to be the parents of eight children. They strongly believe that their first duty before God is to disciple their children in the Christian faith, and...
Related Articles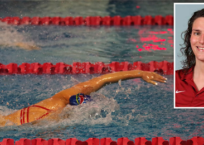 I Will Stop Crying Out When the Transanity Stops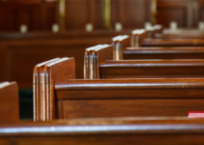 When the Larger Culture Abandons God and Biblical Values