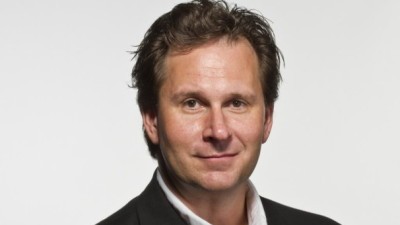 Chicago Tribune's Propagandist for Homosexuality: Rex Huppke
I can't say I was surprised by Rex Huppke's Dec. 1, 2010 front-page Chicago Tribune story on the passage of the "civil union" bill, but I was certainly disappointed by its lack of objectivity. His sources were exclusively pro-homosexual, and there was nary a word about opposition to this bill. He evidently didn't solicit so much as a comment from anyone who finds this bill troubling.
Not only was there no discussion of the controversial nature of the bill or its potentially harmful implications, but there was also no mention of any strong arm tactics that may have been responsible for conservative lawmakers reversing their commitments to oppose the bill.
Huppke more than once introduced the hospital visit red herring, without once mentioning President Obama'sApril 15 executive order mandating that any hospital that receives Medicaid or Medicare funds allow hospital visits for same-sex partners.
And there was a curious discussion at the end of this article regarding the economic impact of this bill. Huppke quotes Brad Sears who claims that any increase in health care costs will be negligible "because the LGBT population is small and the same-sex couple population is even smaller." And yet, this very small population of same sex couples will potentially save "tens of millions" of state dollars because once same-sex partners are joined in a civil union, their combined income may make them ineligible for social services.
Doesn't it seem odd that due to its teeny tiny size this segment of the population will not noticeably increase health care costs, but this same teeny tiny group may potentially save social services tens of millions of dollars? I guess if the entirety of this teeny tiny group of same sex couples is on Medicaid, it could account for this huge savings.
On Dec. 3, Huppke's next advertisement for civil unions appeared in the Trib.
Advocate Huppke gave one paragraph to homosexual activist Rick Garcia, three paragraphs to attorneyCamilla Taylor who works for the homosexual advocacy law firm Lambda Legal, three paragraphs to pro-homosexual law professor Andrew Koppelman, and only one to Catholic Conference director Robert Gilligan.
It was especially troubling that Huppke chose to showcase these ignorant and smug words from Koppelman in the concluding paragraph:
The big picture is that the people that think homosexual conduct is intrinsically immoral have been spectacularly unsuccessful at passing on their views to their children….I got news for you. You're already on the slippery slope.
It would have been both fair and illuminating to solicit a response from a conservative scholar on the issue of the apparent increasing support among the nation's youth for all things homosexual. Koppelman (and perhaps Huppke) is either deceitful or spectacularly ignorant of the reasons for such apparent increasing support.
Might the exploitation of public education have something to do with the transmogrification of children's moral and political views? There is absolute censorship of all writing by conservative scholars in public schools even as students are exposed to essays, articles, plays, novels, films, speakers, and "enumerated" anti-bullying resources that espouse unproven, non-factual "progressive" beliefs about the nature and morality of homosexuality. Public school libraries carry anywhere from 50-150 resources that affirm "progressive" assumptions about homosexuality and 0 that affirm conservative views. Why doesn't Huppke do a story on that astonishing manifestation of censorship–censorship that should trouble all educators, civil libertarians, and defenders of diversity?
I am on occasion interviewed by high school and college students. I have learned that many are spectacularly ignorant:
They believe without evidence that homosexuality is ontologically equivalent to race. They and anyone else who employs arguments based on the flawed analogy between homosexuality and race should be asked to provide justifications for this analogy. For example, all public educators who use such an analogy should be required to explain the ways they believe homosexuality is like race and that they explain to students the weaknesses of and challenges to this analogy.
They believe that laws prohibiting same-sex "marriage" are analogous to laws prohibiting interracial marriage. This reveals that they don't understand the difference between homosexuality and race/skin color. They don't understand that anti-miscegenation laws were based on the erroneous belief that black men and white men are ontologically different, whereas laws prohibiting same-sex marriage are based on the true belief that men and women are ontologically different. These young people also don't understand that when a black man seeks to marry a white woman, he is seeking to do the same thing that a white man is doing, so the discrimination inherent in anti-miscegenation laws is discrimination based on race or skin color. In the case of same sex "marriage," however, the discrimination is based on behavior, which is legitimate. In the case of same sex "marriage," a man is seeking to marry a man, which is an utterly different act that a man marrying a woman. Laws prohibiting same-sex marriage are not discriminating between people based on immutable, morally neutral conditions; these laws make rational distinctions between behaviors or acts.
They believe that marriage is solely a private relationship.
They have no understanding of the reasons why the government is involved with marriage.
They believe that disapproval of homosexual acts constitutes hatred of persons, and yet curiously they don't apply that principle consistently. They don't assert that their moral disapproval of particular beliefs or volitional acts constitutes hatred of persons.
They believe that to demonstrate love, one has to affirm all beliefs and all behavioral choices of others, and yet they don't apply that principle consistently. They believe that it's possible for them to love those whose moral beliefs and behavioral choices they do not affirm.
They have no idea that until the late 20th Century, there were no Catholic or Protestant theologians who embraced "gay" theology.
They believe that homosexuals constitute 10% of the population (a long-discredited figure).
They believe that science has proved that homosexuality is 100% heritable even though they can't produce even one study to support that claim.
They have no idea that "Queer Theory" argues that homosexuality is mutable and fluid.
They have no understanding of church-state relations. They would be stunned to read what Martin Luther King Jr. said about law in "Letter From Birmingham Jail." I'm often asked if my opposition to legalized same-sex marriage violates the Constitution. Because students have such a lousy understanding of the First Amendment, they have trouble answering this question: If someone attends a church that affirms homosexuality, should they be prohibited from imposing their religious beliefs in law through support for legalized same-sex marriage?
Perhaps their ignorance is facilitated by the failure of public schools to have students study the work of the best scholars on both sides of the debates surrounding homosexuality. Perhaps their ignorance is facilitated by biased reporting like that of Huppke. And perhaps their ignorance contributes to their adoption of myopic, specious Leftist assumptions.
Now factor in the entertainment and advertising industries that promote through language and images the same unproven Leftist assumptions. Finally, throw into this toxic mix the use of invective to scorn and humiliate anyone who dares to publicly assert the belief that homosexual acts are immoral, and even Koppelman might be able to understand why the younger generation appears to be embracing the ontological and moral views of the Left.
I have been called "c**t," "b**ch," and "a****le"–multiple times. I have been told that I'm a "f***ing idiot" who should die–multiple times. I was recently threatened with "schoolyard" violence. And the Southern Poverty Law Center has added IFI to their "hate groups" list. Might this kind of vitriolic bullying contribute to the transformation of the moral views of young people or at least to their silence?
Neither I nor anyone affiliated with IFI has ever advocated hatred or violence. In fact, we have advocated against both. We neither express hatred nor feel hatred, but that's irrelevant to the contemporary promoters of diversity and tolerance. If anyone dares to express his conservative moral claims with as much boldness and conviction as "progressives" do theirs, he will be on the receiving end of shocking hostility, lies, and invective.
It might have served both the cause of journalistic integrity and enlightened discourse if Huppke had bothered to explore the propagandistic tools that are shaping the public debate on homosexuality.
I have a question for the powers-that-be at the Chicago Tribune: Do you believe that Rex Huppke is covering the homosexual issue in general and the civil unions issue in particular fairly and objectively?
Perhaps Mr. Huppke could be reassigned to the editorial page and leave reporting to someone with the professional integrity to write objectively.