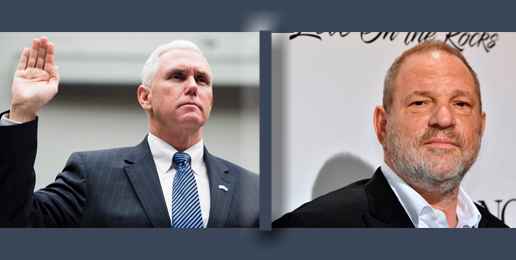 Dependable vs. Deplorable
Written by Gene Mills
The 'deplorable' reports keep flowing out of Hollywood, including the sophisticated cover-up which afforded a powerful predator, Harvey Weinstein, to stalk and then silence dozens of victims. One would assume that the "are you kidding me?" response given to Vice President Mike Pence's personal ethical guidelines earlier this year, regarding his treatment of women other than his wife, might get a more favorable reconsideration in light of the Hollywood ethic. Reporters, academics, entertainers, and art enthusiasts claim to envision a 'respect women' ethic. I can only wonder which vision best aligns with their's – Weinstein or Pence?
Based on a Washington Post article , Pence said "that he never eats alone with a woman other than his wife and that he won't attend events featuring alcohol without her by his side." Thought childish by some morality whisperers, Pence, rather, is to be commended for his extremely high esteem for women in general, and specifically for his own wife!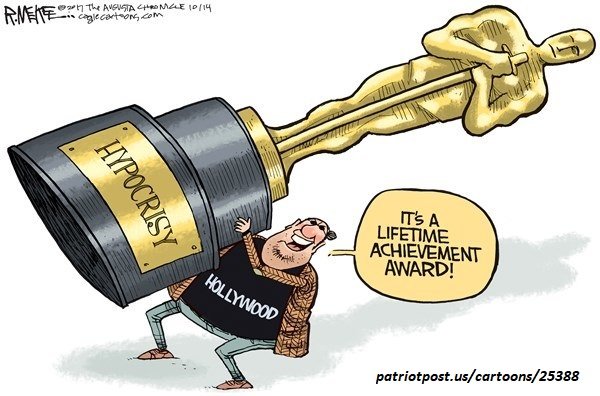 Actress and producer, Jessica Chastain, had this criticism for her colleagues on the Weinstien ethic: "Oh we're very quick to point the finger at others and address the issue with social action and fundraising," then she continued. "Yet there is a clear disconnect between how we practice what we preach in our industry." 
Jessica, we call that hypocrisy and any response that denies basic human nature is sheer ignorance. Humans can do all kinds of cruel and shameful things. It's unfortunate, but it's also true. We call that the depravity of man, remedied only In Christ!
Pence seems to grasp the essence of what is at stake as well as the value of each life encountered. That's why he takes reasonable precautions – to honor his covenant, his bride, and the women he encounters. Paul wisely warned, "Wherefore let him that thinketh he standeth take heed lest he fall." 1 Cor. 10:12
My hope is that my wife and daughters would be treated to the 'Pence standard' and that I would treat the daughters and wives of others with the very same value I desire for the Mills women! Perhaps, we could restore the dependable and durable respect, which every human deserves. As for the deplorability quotient, we should consider that while Hollywood is extremely talented, most of their ranks are not a reliable source for morality, advice or truth. It is Proverbs which teaches, 'drink water from your own fountain!' Excellent advice which could have saved Harvey Weinstein alot of trouble if he had chosen to heed the warning. 
Men, I challenge you to take the Pence Respect pledge. It restores some values we have lost along the way. 
---
This article was originally published by the Louisiana Family Forum.
Related Articles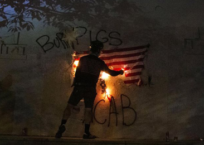 America Burns While Our Schools Hold The Match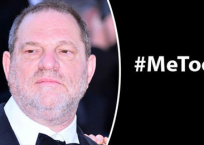 What Just Happened?