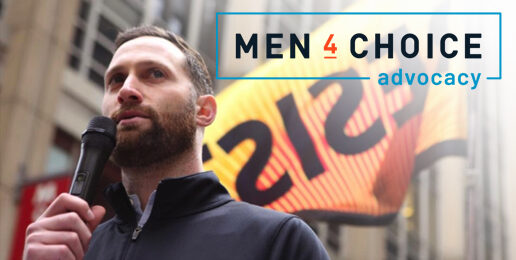 Oren Jacobson: Another Foolish Illinois Activist
Why has Illinois become a stinking bog of degradation, violence, and fiscal collapse? It's because we have scores of "leaders," and activists who are as unable to distinguish right from wrong as they are unable to distinguish men from women. One of those activists is Oren Jacobson, devoted advocate for the slaughter of preborn humans, founder of Men4Choice, board member of pro-human slaughter Personal PAC, self-identifying "thought leader," and self-promoter extraordinaire who recently said,
Everything we're doing is focused on getting what are really millions of men—who in theory are pro-choice but are completely passive when it comes to their voice and their energy and their time in the fight for abortion rights and abortion access—to get off the sidelines and step in the fight as allies.
And here I thought men were supposed to shut up about abortion.
In an interview on MSNBC with Zerlina Maxwell after the U.S. Supreme Court draft opinion written by Justice Samuel Alito was leaked, Jacobson emoted,
I want to say one thing to … all the women watching, everybody who can get pregnant, how deeply sorry I am that we're in this moment. I'm feeling very emotional about that.
He had to add that last statement in case everybody who can get pregnant didn't notice his phony voice-cracking indicating he was about to fake-cry. Jacobson wants everybody who can get pregnant to know he has Deep Feelings about the possibility that pregnant women—and men—may not be legally allowed to slaughter their offspring. Nuttin' means nuttin' without Deep Feelings.
And boy, oh, boy does the emotive Jacobson have Deep Feelings—deep feelings and a vivid imagination. The mere thought of women not being free to slaughter their unborn leads Jacobson to imagine a horrific dystopian handmaid's tale where rapists roam free and women's very humanity is denied:
If this is, in fact, the ruling that the Court will hand down, that in at least 13 states right away and most likely in 25 0r 26 states pretty quickly, a rapist will have more rights than a woman in those states. And it is beyond horrifying to imagine a future in which your humanity, your dignity, your ability to control your life is valued less than a rapist.
What precisely are the "rights" rapists will have that women will not in states that acknowledge the humanity of unborn humans? And how are the humanity and dignity of women diminished by recognizing the humanity and dignity of their offspring and protecting their right not to be exterminated?
I'm not exactly sure what the self-identifying "thought leader" Jacobson means when he says that restricting or banning human slaughter means women's humanity, dignity, and ability to control their lives are "valued less than a rapist." Rape is illegal, and if caught, rapists are arrested and punished.
Maybe he's referring to opposition to abortion in cases of rape. Many people who believe in the sanctity, humanity, and dignity of all human life believe that humans created through criminal acts should not be punished for the crimes of their fathers. Such a belief does not constitute either a devaluation of women or an elevated valuation of rapists.
Rather than feeling horrified that 64 million humans have been slaughtered since 1973 because they were imperfect, inconvenient, or unwanted by their mothers, Jacobson is horrified that the killings may stop.
Jacobson sidestepped an awkward question from interviewer Maxwell who said the quiet part out loud, tacitly admitting that men and women use human slaughter as a means of contraception:
One of the things I think we need to talk about … is how men benefit from abortion. … There are men who would not be CEOs but for access to contraception. Tell us how men benefit.
Jacobson was politically canny and cunning enough to avoid responding to that question. Instead, he launched into an autonomy answer that—again—ignores the person with the most at stake and no voice whatsoever:
I want every pro-choice male to step into this out of an obligation to stand up for the freedoms to those most directly impacted. … You deserve the right, within the context of a healthy relationship, to make decisions with your partner that are in the best interest of your family. … In my own personal life, when we have had moments in planning our family … at no point did I give a rip what Ted Cruz, Greg Abbott, Ron DeSantis, Donald Trump, Mike Pence, or any other of these anti-abortion men with power across the country thought about what my wife and I should do. And that is why, to me … this isn't just a woman's issue.
When considering whether the "product" of conception between two humans is a human; whether that "product" has humanity, dignity, and value; whether the "product's" body is her mother's body; and whether a more developed human should be able to kill the "product," I don't give a rip what Chuck Schumer, Adam Schiff, Jerry Nadler, Nancy Pelosi, Joe Biden, J.B. Pritzker, Jared Polis, Jan Schakowsky, Gavin Newsom, Oren Jacobson, or any other pro-human slaughter men and women with power who refuse to recognize that abortion involves two human bodies thinks.
And that's why this isn't just a woman's issue.
Jacobson continues with his dissembling and evasion:
The simple reality is that the men in America who oppose abortion, who are using their privilege and their power, are not shy, and they are not quiet. So, the question isn't why shouldn't men get loud. It's why haven't we been getting louder sooner.
Surely, Jacobson knows that men who support the legal right of women to off their offspring have been "using their privilege and power" to rob the unborn of their right to live. In fact, it was seven men, six of whom were white, who in a raw exercise of their power and privilege denied the humanity, dignity, and right to life of preborn humans in Roe v. Wade.
And surely, Jacobson knows why men haven't "been getting louder sooner." The reason is that feminist harpies have been shrieking for years that men have no right to speak on abortion—despite the fact that the babies killed have fathers too.
But I agree with Jacobson. Men should get involved. Men should donate to pro-life crisis pregnancy centers and advocacy organizations.
Men, who should be the protectors of and providers for women and children, should march shoulder-to-shoulder with women in pro-life marches. Men should listen to the voices of women who were pressured to have their sons and daughters killed, who live with bone-deep grief and regret, and who are angry that their country tolerates the slaughter of thousands of babies every year.
And to quote Jacobson,
Men, your job is to carry the voices of those women to your peers and buddies, to call them, text them, post on social media about this, to start lifting up those voices and owning this conversation amongst your friends.
The very lives of humans depend on the voices of men and women who know truth.
Listen to this article read by Laurie:
---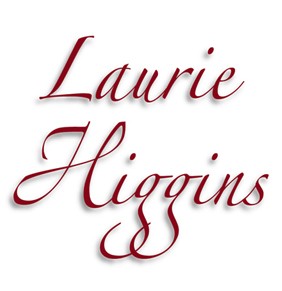 Related Articles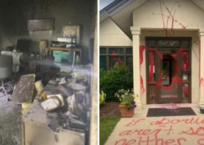 Violence in the Name of Jane Roe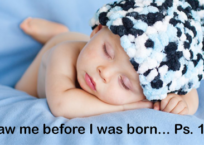 The Almighty and Abortion