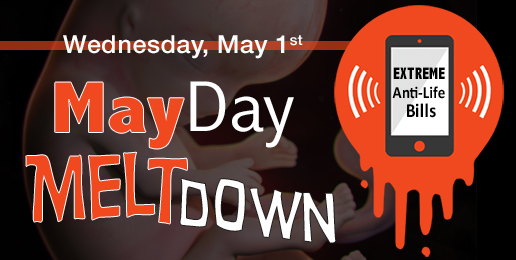 May Day Meltdown!

Illinois state lawmakers are on spring break for the next two weeks. Many of them have announced "in-district" work hours. This is a great time to get an appointment with your state representative and senator to talk to them about your concerns, especially your concerns about these extreme anti-life bills which would expand abortion's reach in our state:
HB 2495 and SB 1942, wrongly named the Reproductive Health Act(s) and sponsored by State Representative Kelly Cassidy (D-Chicago) and State Senator Melinda Bush (D-Grayslake), will repeal the 1975 Illinois Abortion law, will repeal the Partial Birth Abortion Ban, and will remove any and all regulations for clinics that commit abortions. These bills are so extreme that they allow for non-medical individuals to commit abortions in places other than medical clinics.
The good news is the two House bills have stalled during the current session. The bad news is that SB 1594 has passed out of a senate committee and pro-abortion activists at Planned Parenthood are planning a lobby day for May 1st in hopes of jump-starting some momentum for these bills.
It should not be lost on anyone that our left-wing opponents picked May 1st — "May Day" — for this day of action. "May Day" is also known as International Workers' Day and recognized by Socialists and Marxists around the world, often with military parades and/or political protests. (Read more HERE.)
In response to their lobby day, Illinois Family Institute is calling on all of our subscribers to join us on that day in flooding the Capitol with phone calls to stand for the unborn. We are calling on you and your like-minded friends to join us on "May Day Meltdown." We hope to jam the phone lines with calls going into our state lawmakers offices with strong appeals to kill these bills. If all of our subscribers made three calls during the business day on May 1st–one to Governor JB Pritzker, one to your state senator and your state representative–it would send a clear, strong message that we are not going away and we refuse to remain silent.
So mark your calendars for "May Day Meltdown" on May 1st. Click HERE for their political leaders' contact information. Your state senator and representative are the last two listed on the page.
While you are waiting for May 1st to arrive, there is something else you can do right now:
Take ACTION:  Click HERE to send a message to your state senator, state representative and to Gov. Pritzker. Ask them to stop targeting innocent pre-born children and vulnerable women in Illinois. Ask your state senator, state representative and Gov. Pritzker to oppose all anti-life legislation.
---
A bold voice for pro-family values in Illinois!
Click HERE to learn about supporting IFI on a monthly basis.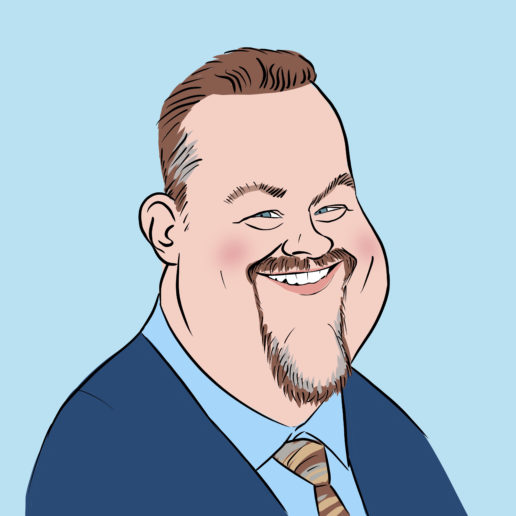 Illinois Family Action
(501c4). David has 25-plus-years of experience in public policy and grass-roots activism that includes countless interviews for numerous radio, television, cable programs and newspaper articles on topics such as the sanctity of life, natural marriage, broadcast decency, sex education, marijuana, gambling, abortion, homosexuality, tax policy, drug decriminalization and pornography. He and his wife of 26 years are blessed to be the parents of eight children. He also serves as a Republican Precinct Committeeman in his community and as an ordained minister and elder in his...