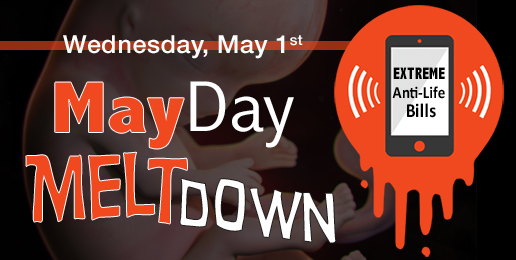 Descanso del Primero de Mayo
Los legisladores del estado de Illinois están de vacaciones de primavera durante las próximas dos semanas. Muchos de ellos han anunciado horas de trabajo "en el distrito". Este es un buen momento para obtener una cita con el representante y el senador de su estado para hablarles sobre sus preocupaciones, especialmente sus preocupaciones sobre estos dos extremos proyectos de ley en contra de las vidas en la matriz que podrían ampliar el alcance del aborto en nuestro estado:
HB 2495 y SB 1942, nombradas erróneamente las Leyes de Salud Reproductiva y patrocinadas por la Representante Estatal Kelly Cassidy (D-Chicago) y la Senadora Melinda Bush (D-Grayslake), revocarán la Ley Sobre el Aborto de Illinois de 1975, revocarán la Ley de Prohibición del Aborto de Nacimientos Parciales, y eliminará todas y cada una de las regulaciones sobre las clínicas que practican abortos. Estas provisiones son tan extremas que permiten que personas que no son médicos cometan abortos en lugares que no son clínicas médicas.
HB 2467 y SB 1594, patrocinados por el Representante Estatal Chris Emmanuel Welch (D-Westchester) y la Senadora Elgie Sims (D-Chicago), revocarán la Ley de Aviso de Aborto de los Padres de 1995, que solo requiere notificación, no consentimiento, y por lo tanto permite a jóvenes el obtener abortos secretos.
La buena noticia es que los dos proyectos de ley de la Cámara de Representantes se han estancado durante la sesión actual. La mala noticia es que la SB 1594 ha salido de un comité del senado y activistas pro-aborto en Planned Parenthood están planeando un día de cabildeo para el 1 de mayo con la esperanza de influenciar algún impulso para estos proyectos de ley.
No se le debe pasar a nadie que nuestros oponentes izquierdistas eligieron el 1 de mayo – "Día de mayo" para este día de acción. El "Día de mayo" también se conoce como el Día Internacional de los Trabajadores y es reconocido por los socialistas y marxistas de todo el mundo, frequentemente con desfiles militares y / o protestas políticas. (Leer más AQUI.)
En respuesta al dia de cabildeo de estos activistas pro-aborto, el Illinois Family Institute está invitando a todos nuestros suscriptores a que se unan a nosotros ese día para inundar el Capitolio con llamadas telefónicas para representar a los todavia no nacidos. Les estamos pidiendo a usted y a sus amigos de ideas aliadas que se unan a nosotros en "May Day Meltdown". Esperamos interrumpir las líneas telefónicas con llamadas a las oficinas de los legisladores estatales con suplicaciones apasionadas para eliminar estos proyectos de ley. Si todos nuestros suscriptores hicieran tres llamadas durante el las horas de negocio del 1 de mayo, una al Gobernador JB Pritzker, una al senador y una al representante de su estado, eso enviaría un mensaje claro y firme de que no nos iremos y no permaneceremos en silencio.
Así que marque sus calendarios para "May Day Meltdown" el 1 de mayo. Haga clic AQUÍ para obtener la información de contacto de sus líderes políticos. El senador y representante de su estado son los últimos dos que se ven en la página.
Mientras espera que llegue el 1 de mayo, hay algo más que puede hacer ahora mismo:
Tome ACCIÓN: haga clic AQUÍ para enviar un mensaje al senador de su estado, al representante estatal y al gobernador Pritzker. Pídales que dejen de apuntarles, como tiro al blanco, a los niños inocentes que todavia no han nacido y a las mujeres vulnerables de Illinois. Solicite al senador de su estado, al representante estatal y al gobernador Pritzker que se opongan a todas las leyes contra la vida.
Planned Parenthood, ACLU y Personal PAC se han unido con el Gobernador JB Pritzker y varios legisladores en un asalto total contra niños que aun estan por nacer.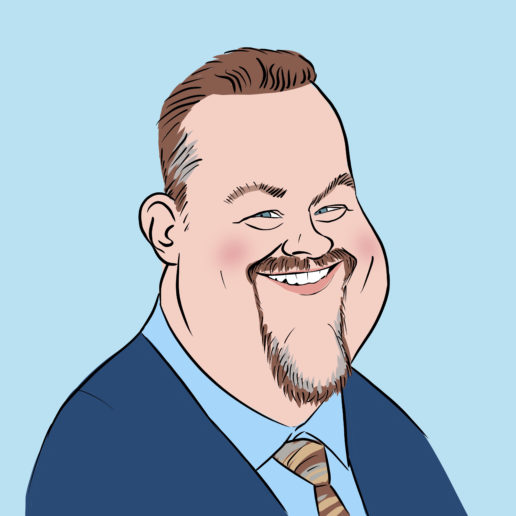 Illinois Family Action
(501c4). David has 30 years of experience in public policy and grass-roots activism that includes countless interviews for numerous radio, television, cable programs and newspaper articles on topics such as the sanctity of life, natural marriage, broadcast decency, sex education, marijuana, gambling, abortion, homosexuality, tax policy, drug decriminalization and pornography. He and his wife of 28 years are blessed to be the parents of eight children. They strongly believe that their first duty before God is to disciple their children in the Christian faith, and...