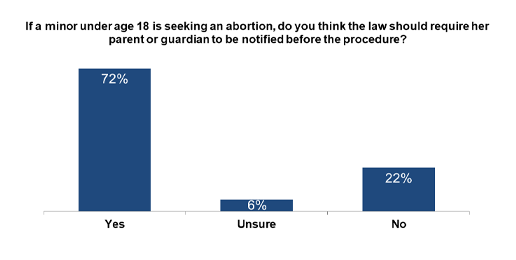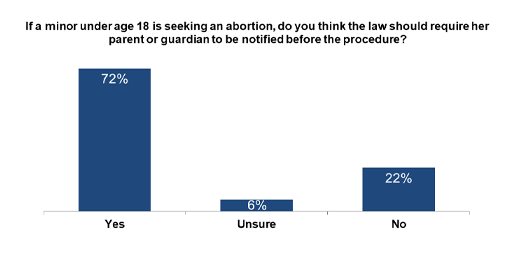 Illinoisans Overwhelmingly Support Parental Notice for Minors Prior to Abortion
Democrat state lawmakers introduced the Repeal the Parental Notice of Abortion Act (HB 1797 and SB 2190) in the Illinois General Assembly's spring legislative session. The bill would repeal the current law and allow minor females to obtain abortions without a parent's or guardian's knowledge. The group, Parents for the Protection of Girls, recently held a press conference announcing their strong opposition to the repeal.
SB 2190 was introduced by Sen. Elgie Sims (D-Chicago) and HB 1797 by Rep. Anna Moeller (D-Elgin). Newly elected House Speaker Emanuel Chris Welch is one of the bill's chief co-sponsors. A similar bill was introduced in 2019 and failed.
The Parental Notice of Abortion Law was passed in 1995 but wasn't implemented until 2013 after lengthy court battles. Thirty-seven other states have some form of a parental notification law.
The law they want to repeal requires young women under the age of 18 seeking an abortion to notify a parent, legal guardian, or grandparent at least 48 hours prior to the abortion. It does not require consent. If for some reason the minor is unable to contact an adult family member, a judicial bypass may be sought. According to a report from The Catholic News Agency, about 1,000 minors in Illinois undergo an abortion each year.
Mary FioRito, of Parents for the Protection of Girls, presented the results of a recent public opinion poll at the start of the press conference. FioRito is an attorney and a Fellow at the Ethics and Public Policy Center and the deNicola Center for Ethics and Culture. She is also the mother of three teenage girls.
The poll was conducted March 7th-10th of 2021 with 600 registered voters in Illinois by The Tarrance Group. FioRio said the poll found "nearly three-quarters [of Illinoisans] are opposed to repealing the Parental Notice Law." According to those polled, 72% of overall respondents support the current parental notification requirement. When those surveyed were asked, "'If a minor is seeking an abortion, do you believe a parent or guardian should be notified?,'  she noted only 22% said 'no' or 'strongly no' to that question."
In addition, FioRito said the poll found "52% of liberal democrats and pro-choice voters support the parental notification law" with "one-third of the electorate that self-identified as pro-choice" supporting the current law.
A Father and Pastor Speaks Out
Jon Jones, the father of a teenage girl and a worship pastor at Christian Life Center, a multi-cultural, non-denominational church, with campuses in the Chicago suburbs of Tinley Park and Blue Island, spoke for families and the effect a repeal could have on them. Jones stated, "I love my daughter and care very deeply about what goes on in her life. If she were to get pregnant and were to consider an abortion, I would want to know so my wife and I could help her deal with the unexpected situation."
Jones, an African American, noted the Tarrance opinion poll showed, "Seventy-six percent of minority men and 74% of minority of women support this [current] law. So, it's clear this law has the support of many across our state and it should not be repealed."
Jones called parental notification a matter of "common sense" and "supportive of the family, which is the bedrock of society."
He appealed to legislators to see the seemingly contradictory message a repeal would send. "When our state laws ensure children can't make their own decisions for accessing tanning beds, tattoos, tobacco use," Jones said, "it seems unfathomable that the law would allow minors to access abortion without any adult guidance. We know the potential severe physical and emotional consequences associated with abortion."
The groups pushing for the repeal of Parental Notice are the usual suspects: the ACLU, Human Rights Watch, and Planned Parenthood. They claim minor girls may be prevented from having an abortion if their parents find out. They also claim that minorities may fear the judicial bypass process due to racial prejudice if parents are not available. While opponents of the bill have expressed grave concerns that a repeal would protect child molesters, rapists, and human traffickers in Illinois and surrounding states, both bills have actually picked up several additional co-sponsors.
Not all minors come from homes with loving parents as some critics of the present law point out. However, Jones said, "I understand not every child comes from a home like ours and the needs of that child must be met as they are in this law with the provided exemptions to notifications. It is also important to weigh the needs of loving families and ensure the government not do more to denigrate them."
In a March 16th letter opposing the repeal, Catholic Bishops of Illinois alluded to the same arguments from supporters of the appeal as Jones, saying, "It is unfortunately true that not all young people come from loving homes." They also noted the judicial bypass process can be "emotionally difficult."
"However, such difficulty must be weighed against the harm done when our laws effectively undermine family life by separating children from the care of parents who love them the most," said their letter. "The state should do everything to support families, not destabilize them."
The bishops also expressed the concerns of those who oppose the repeal. "If a minor girl can be taken by any adult man to an abortion clinic in the hopes of erasing the evidence of his abuse, what protection exists outside of the girl's parent or guardian being informed? Why would we want to create such a dangerous environment?"
HB 1797 has passed through the Illinois House of Representatives' Human Services Committee and is awaiting debate and a vote in the House.
Take Action: Click HERE to contact your state lawmakers. Let them know that gutting or repealing the Parental Notice of Abortion Act will subvert families and create an environment to protect their minor daughters' abusers. Ask them to oppose any and all efforts to repeal or amend the law and, instead, uphold parental rights.
Ask your pastor to share this bulletin insert with your congregation.  The body of Christ and people of faith must be notified of this effort and encouraged to speak out now.
---
Please support the work and ministry of IFI.  

Your tax-deductible donation is greatly appreciated!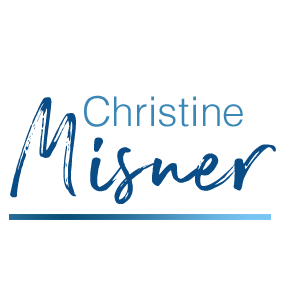 Related Articles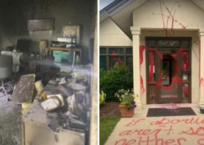 Violence in the Name of Jane Roe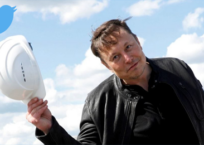 Musk vs. Leftist Hatred of Free Speech