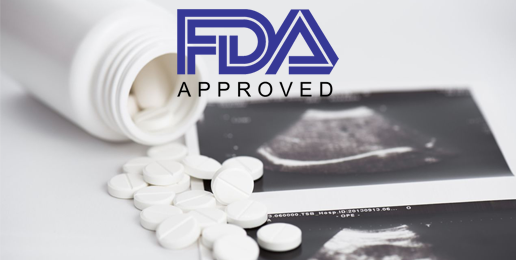 FDA Rule On Chemical Abortion Drugs Challenged in Court
Reading Time:
3
minutes
Attorneys general of 23 states have filed two amicus briefs in support of a lawsuit seeking the withdrawal of FDA approval of the drugs mifepristone (RU-486) and misoprostol for use in chemical abortions. Unfortunately, Illinois Attorney General Kwame Raoul is not one of them. Success in this suit could make chemical abortion illegal even in states where abortion access remains legal.
Our friends at Alliance Defending Freedom filed the original suit in November 2022 and represent over 30,000 medical professionals from four national medical associations, and several more independent doctors. ADF argues that because the FDA has never tested the drug on the pediatric population, there is no science backing its safety for use in young women.
Dr. Christina Francis, the CEO-Elect of the American Association of Pro-Life Obstetricians and Gynecologists and a party in the suit, stated in an interview that Mifepristone is not only untested, but dangerous. She reports that 1 in 5 women have serious complications following chemical abortions including hemorrhage, life-threatening infection and fertility issues.
The AGs Arguments Against Mifepristone

In their brief, the attorneys general argue in part that the FDA's approval of mifepristone for abortion has two legal flaws. The first is that it defies the agency's own regulations since the section the FDA first approved the drug under, Subpart H, "does not permit the agency to greenlight elective abortions on a wide scale."
The second is that allowing abortion medication to be sent via the mail is in direct contrast to a federal law that prohibits "using the mail to send or receive abortion-inducing drugs such as mifepristone." They go on to state, "The FDA and the Administration as a whole have no intention to respect the Constitution, the Supreme Court, or the democratic process when it comes to abortion."
The lawsuit is asking the court to revoke the FDA's approval of mifepristone completely. If this does not happen, they are asking that laws and regulations be followed at all stages in regard to reviewing, approving, prescribing, dispensing, and administering chemical abortion drugs. If the judge doesn't rule against mifepristone entirely, the lawsuit asks that current laws and regulations be followed in regard to these chemicals.
Where The Case Stands

The State of Missouri filed its own brief on Friday, February 10th, while Mississippi Attorney General Lynn Fitch filed a brief on behalf of her state as well as Alabama, Alaska, Arkansas, Florida, Georgia, Idaho, Indiana, Iowa, Kansas, Kentucky, Louisiana, Montana, Nebraska, Ohio, Oklahoma, South Carolina, South Dakota, Tennessee, Texas, Utah, and Wyoming.
The U.S. Justice Department argued in its court filing this lawsuit "is extraordinary and unprecedented." The United States District Court for the Northern District of Texas will hear the case first.  After this, an appeal would likely go to the 5th U.S. Circuit Court of Appeals, and if a ruling in that court were to be appealed, it could go to the U.S. Supreme Court.
Here in Illinois

Illinois Attorney General Kwame Raoul has made it clear that his office will not support efforts to restrict abortion or abortion-inducing drugs in our state.
Based on data from 2020 when there were 46,243 abortions reported in the state, and according to the Illinois Right to Life, "1,180 abortions were performed on minors and 88 were performed on girls younger than 15 years-old."
Planned Parenthood's own Guttmacher Institute released a report admitting that chemical abortions accounted for the majority of all abortions in the U.S.. According to this report, in 2020, abortion pills accounted for 54 percent of all U.S. abortions, an increase from 44 percent in 2019.
The Charlotte Lozier Institute reports that the percentage of chemical abortions in Illinois as of 2020 was 19.2 percent and trending higher. If this lawsuit results in the revocation of the approval of mifepristone, many lives will be saved. (20 percent of 46k abortions is 9,200.)
---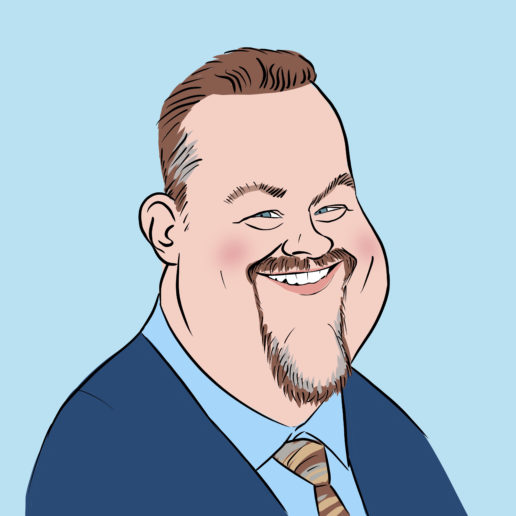 Illinois Family Action
(501c4). David has 30 years of experience in public policy and grass-roots activism that includes countless interviews for numerous radio, television, cable programs and newspaper articles on topics such as the sanctity of life, natural marriage, broadcast decency, sex education, marijuana, gambling, abortion, homosexuality, tax policy, drug decriminalization and pornography. He and his wife of 28 years are blessed to be the parents of eight children. They strongly believe that their first duty before God is to disciple their children in the Christian faith, and...
Related Articles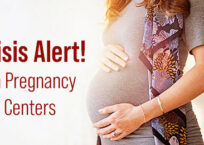 Abortion Cheerleaders in Springfield Determined to Shut Down Pregnancy Care Centers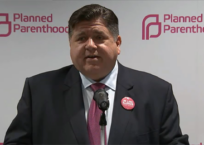 A Response To Pritzker's "Abortion Provider Appreciation Day"