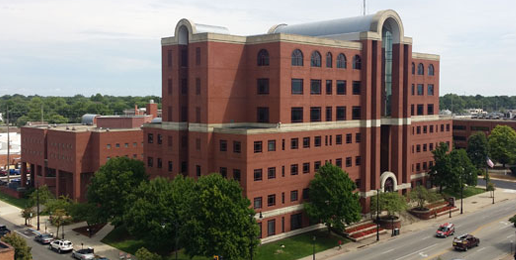 Emergency Injunction Against Taxpayer-Funded Abortions Sought in Lawsuit Against Illinois Officials
The Thomas More Society has now moved for an emergency injunction to be heard on Thursday, December 28, to stop State of Illinois officials from providing tens of thousands of taxpayer funded abortions in the New Year.
Additional legislators and groups will also seek to join the suit that day, including State Representative Jeanne Ives (R-Wheaton) and State Senator Neil Anderson (R-Rock Island). The taxpayer lawsuit, filed at the end of November in the Sangamon County Circuit Court, is brought on behalf of hundreds of thousands of Illinois taxpayers, represented by county and statewide pro-life organizations, the Springfield Catholic Diocese, and a group of Illinois legislators from across the state.
"This emergency injunction would stop a New Year's Day implementation of this law, under which Illinois taxpayers would be forced to pay for 20,000 to 30,000 or more abortions per year," explained Peter Breen, Thomas More Society Special Counsel. "Even apart from the sincere moral objections that many folks have to paying for abortions, there is no money in the Illinois state budget to pay for them. And, because of games played by Senate Democrats, in holding HB 40 until late September, after the May 31 cutoff for legislative action, this bill can't be effective until June 1, certainly not on January 1." Breen also serves as state representative for Illinois' 48th District.
If implemented, despite its illegality, HB 40 would force every Illinoisan to pay for free abortions for those on Medicaid. This would apply through the full nine months of pregnancy and for any reason, even when the latest scientific research has shown that the unborn child can feel pain and survive outside of its mother's womb.
The State of Illinois has a tradition of allowing taxpayer lawsuits, which are brought by private individuals to protect the public treasury. Illinois law requires such a suit to be brought by a petition for leave to file a taxpayer complaint, which was granted by Judge Jennifer Ascher on December 6, at the last hearing in this case.
The Illinois legislators bringing the lawsuit include (italicized names are newly added):
Representative Mark Batinick, District 97
Representative Jeanne Ives, District 42
Representative Charlie Meier, District 108
Representative Steve Reick, District 63
Representative Barbara Wheeler, District 64
Representative Keith Wheeler, District 50
Senator Neil Anderson, District 36
Senator Dale Fowler, District 59
Senator Sam McCann, District 50
Senator Kyle McCarter, District 54
Senator Dan McConchie, District 26
Senator Paul Schimpf, District 58
The pro-life groups listed on the complaint include (italicized names are newly added):
Illinois Federation for Right to Life
Illinois Right to Life Action
Springfield Right to Life
Right to Life of Adams County, Inc.
Clinton County Citizens For Life
Henry County Right to Life, Inc.
Knox County Right to Life, NFP
Lake County Right to Life Committee, Inc.
Morgan County Right to Life, Inc., NFP
Faith and Freedom Family Ministry, NFP
Pro-Life Action League, Inc.
The above listed legislators and groups are joined in this action by:
Diocese of Springfield In Illinois
Read the Plaintiff's Unopposed Motion for Leave to File a Verified Amended Taxpayer Complaint HERE.
Read the original Petition for Leave to File a Taxpayer Action to Restrain and Enjoin the Disbursement of Public Funds and the Taxpayer Complaint to Restrain and Enjoin the Disbursement of Public Funds HERE.
---
About the Thomas More Society
The Thomas More Society is a national not-for-profit law firm dedicated to restoring respect in law for life, family, and religious liberty. Headquartered in Chicago and Omaha, the Thomas More Society fosters support for these causes by providing high quality pro bono legal services from local trial courts all the way up to the United States Supreme Court. For more information, visit thomasmoresociety.org.
Related Articles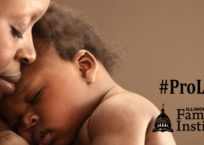 Please Make Your Voice Heard on an Anti-Life and 4 Pro-Life Bills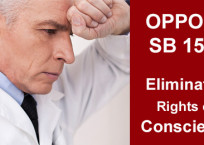 Illinois Lawmakers Pass Legislation to Coerce Speech