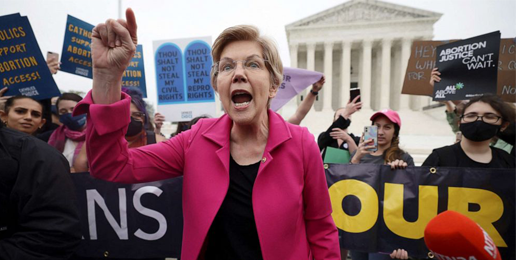 Elizabeth Warren Wants to Ban All Crisis Pregnancy Centers
You know you're living in the dark, deceitful, and depraved Upside Down when a U.S. Senator—a woman no less—says what inveterate liar Elizabeth Warren recently said:
Crisis pregnancy centers … are there to fool people who are looking for pregnancy termination help. … We need to shut them down here in Massachusetts, and we need to shut them down all around the country. You should not be able to torture a pregnant person like that.
Nope, crisis pregnancy centers (CPCs) do not "exist to fool people who are looking for pregnancy termination help." Crisis pregnancy centers exist to help women who believe the only one way to deal with a crisis pregnancy is to terminate the life of their child. Crisis pregnancy centers exist to shine light into the shadowy, deceptive "reproductive health services" propaganda leftists like Warren spew.
CPCs offer ultrasounds in order to provide women with objective, conclusive proof that a human is growing inside them—not a nothing as the left deceitfully suggests. Crisis pregnancy centers offer resources like diapers, maternity clothes, and parenting classes to help young mothers and fathers feel less overwhelmed.
It's ironic that Warren—the fake Native American—would bring up fooling people. It's doubly ironic that the fake Native American would bring up "fooling people" in the context of abortion.
The human slaughter lobby has made an art of trying to fool people. They used to call the human fetus "a blob of tissue" and a "clump of cells." Well, to be fair, I suppose all humans at any stage of development, born or soon-to-be-born, could be deemed blobs of tissue or clumps of cells, but we human blobs and clumps are special kinds of blobs and clumps. And when each of us was in our mother's wombs, we were blobs and clumps composed of rapidly dividing and differentiating cells with a complex design.
When the blobs and clumps tomfoolery was exposed and became unsustainable, the Warrens of the world began referring to human fetuses as tumor-analogues and parasites. Then leftists admitted that fetuses growing in women's bodies are human, but they're not—in the view of leftists—persons.
Deceivers like Warren are trying to fool people into believing that some people who become pregnant are not women, hence Warren's deceitful term "pregnant person." All pregnant persons are women. So committed to deception is Warren that she won't admit that a human in a woman's womb is a person but will pretend that some men are pregnant "persons."
Warren tries to fool people when she refers to "pregnancy termination." That, obviously, is a euphemism, for human termination—the leftist final solution to a crisis pregnancy.
Of Warren's many grotesque deceptions, perhaps the worst is describing what takes place in a CPC as torturing pregnant persons. While Warren supports, celebrates, and promotes procedures that dismember the bodies and crush the skulls of tiny, innocent humans in their mothers' wombs, she calls efforts to persuade mothers not to do this "torture."
The social justice warrior and human rights activist Warren does what all cultural regressives do when faced with speech they hate: She has called for the cancellation of all CPCs in the entire country.
Not yet able to shut down all CPCs, ironist Warren and some U.S. Senate collaborators (Bob Menendez, Mazie Hirono, Brian Schatz, Cory Booker, Tina Smith, Amy Klobuchar, Bernie Sanders, Patty Murray, Jeff Merkley, Richard Blumenthal, Diane Feinstein, Ron Wyden, Kirsten Gillibrand, Ed Markey, and Mark Warner) have an interim plan. They have sponsored a bill to punish CPCs.
One of the ironic reasons they offer for the bill is that "CPCs target under-resourced neighborhoods and communities of color, including Black, Latino, Indigenous, Asian American, Pacific Islander, and immigrant communities." The bill doesn't, however, mention the reason CPCs are located in those neighborhoods. They are located there because Planned Parenthood clinics—founded by racist, eugenicist Margaret Sanger—has long targeted impoverished communities of color.
The bill, titled the "Stop Anti-Abortion Disinformation Act" (SAD Act) would "direct the Federal Trade Commission to prescribe rules prohibiting disinformation in the advertising of abortion services."
The bill accuses CPCs of "routinely … disseminating inaccurate, misleading, and stigmatizing information about the risks of abortion and contraception, and using illegitimate or false citations to imply that deceptive claims are supported by legitimate medical sources."
Maybe while they're at it, the FTC could require abortion clinics to advertise that they routinely kill humans.
Elsewhere in the bill, Warren and her fellow abortion cheerleaders refer to the purported use of "misleading statements" by CPCs. Non-profit CPCs that are found to include "misleading" information—as defined by leftists—will be fined up to $100,000 or "50 percent of the revenues earned by the ultimate parent entity" of the non-profit charity.
Warren and her collaborators are trying to transform the FTC into their much longed-for Ministry of Truth/Disinformation Board.
While Warren blathers on about "reproductive rights," she says nothing about the right of humans in the womb merely to exist. After all, no woman has to raise a child she finds inconvenient or burdensome, or a child who interferes with a mother's plans for living an authentic life, or a child whose life the mother believes is unworthy of life.
In the conflict between a woman's "reproductive rights" and a living human's right to continued existence, it should be obvious that the right to exist is a right of a higher moral order. In fact, it's the right upon which all other rights depend.
Take ACTION: Click HERE to send a message to your U.S. Representative and Illinois' U.S. Senators Dick Durbin and Tammy Duckworth to urge them to vote against S. 4469, the SAD Act. Pro-life crisis pregnancy centers help women through stressful, emotional trials. They not only provide free spiritual/emotional/health care for women, but food, clothes and whatever help is needed. Some CPCs help women find jobs, child care, provide living arrangements and vehicles. They do that so that women don't feel forced by circumstances or abortion cheerleaders to abort a baby.
Listen to this article read by Laurie:
---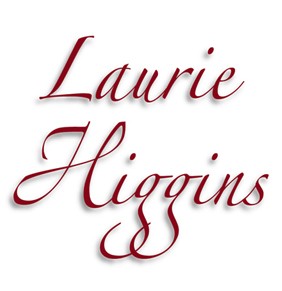 Related Articles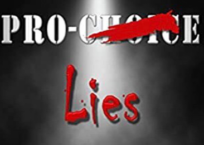 The Schemes of Fallen Humans to Destroy Life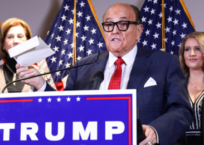 The 2020 Post-Election Plot Thickens