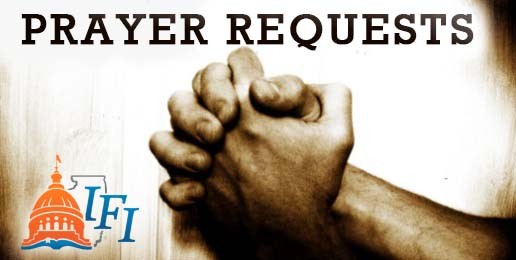 A Call To Prayer for the New Legislative Sessions
Today in Springfield, Bruce Rauner took the oath of office to become the 42nd Governor of Illinois.  This coming Wednesday, state lawmakers will be sworn in for the 99th session of the Illinois General Assembly.  Last week in Washington D.C., federal lawmakers in the U.S. House and U.S. Senators were sworn in to begin a new session of the U.S. Congress — the 114th Congress to be precise.
We want to encourage you to please set aside some time this week to specifically pray for our state and national political leaders. It would be good and wise if Christians throughout the state commit to praying regularly for these men and women.
Don't ever think we are too far gone. What's impossible with man is possible with God!
Now to him who is able to do immeasurably more than all we ask
or imagine, according to his power that is at work within us, 
to him be glory in the church and
in Christ Jesus throughout all generations,
for ever and ever!
~Ephesians 3:20
…if My people, who are called by My name,
shall humble themselves and pray, and seek My face
and turn from their wicked ways,
then will I hear from heaven, and will forgive their sin
and will heal their land.
~2 Chronicles 7:14
The prayer of a righteous person is powerful and effective.
~James 5:16 
Prayer is powerful and effective. Will you join us in praying for our state and nation?
Here are a few suggestions:
Pray for the new officials, their families, and their staffs as they take office. Pray the transitions to the new officials go smoothly.

Pray that those men and women recognize that Jesus is the Son of God and that they need Him as their Savior.

Pray the Lord's goodness is made manifest in their lives and that the Holy Spirit guides and convicts them of truth this year.

Pray that lawmakers and the executive officers and their staffs would seek God's wisdom and seek Godly counsel for the many decisions they will make.

Pray that these men and women would make decisions free from selfish motivations.

Pray that the National Prayer Caucus would increase its members.

Pray that the Illinois Prayer Caucus would attract many lawmakers and increase its members.

Pray that God would stop bills that are morally abhorrent to Him.

Pray the bills that will be introduced in the new legislative session will protect life, marriage and family, and religious freedom. Pray bills that would be harmful to foundational values do not pass. Ask God to give all the committee members wisdom as they discuss and vote on bills.

Pray that God would remove any obstacles to pro-family bills.
Please also pray for IFI Team:
Please be in prayer for the IFI Team as we work at the Illinois Capitol this year. Ask the Lord to lead and bless our legislative agenda.

Pray that the IFI Team is able to catch any hostile amendments or bills that could negatively impact life, marriage and family, and religious freedom.

Pray over our events plans for 2015. Our goal is to host a number of events this year to engage our community in honest discussions on foundational values and to educate the Body of Christ.  We also hope to introduce new people to IFI through these events.

Please pray for the IFI Team as we look for new office space.  We have outgrown our current location and we are need for a good place to call home.