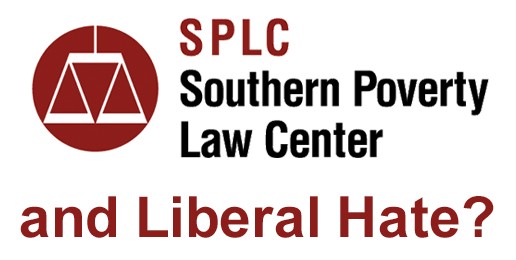 What is Wrong with the Southern Poverty Law Center?
Reading Time:
5
minutes
It's probably too much to hope for, but perhaps the day of reckoning for the Southern Poverty Law Center (SPLC) has come. Perhaps the shooting last week at the Family Research Council headquarters in Washington D.C. will bring scrutiny to and condemnation of the Southern Poverty Law Center's pernicious "hate group" list on which the Family Research Council (FRC), American Family Association (AFA), and we, the Illinois Family Institute (IFI), are included.
All three organizations are included on the SPLC's ever-expanding list of hate groups that also includes "neo-Nazi" groups, "racist skinhead" groups, and the Ku Klux Klan. FRC, AFA, and IFI are listed as "anti-gay hate groups."
News reports revealed that shortly after the FRC shooting, the FBI contacted the Traditional Values Coalition, another conservative Christian organization on the SPLC's "anti-gay hate group" list to notify them that the shooter, Floyd Corkins, had its address in his backpack. The Traditional Values Coalition is so small that very few conservatives have even heard of it, so where might Corkins have learned about  it? Hmmmm, let's see… Could it be from the SPLC's hate group list?
In an interview following the shooting, FRC President Tony Perkins said, "I believe the Southern Poverty Law Center should be held accountable for their reckless use of terminology." While Mark Potok, editor-in-chief of the SPLC's ironically named "Intelligence Report" and "Hatewatch" blog continues to spew defamatory lies, he takes umbrage at this criticism of the SPLC's ethics.
Countless liberal bloggers, political pundits, and the mainstream press repeat the SPLC's specious designation of conservative Christian groups as "hate groups." But one wonders how many of those who repeat the SPLC's fallacious claims bother to read the criteria that the SPLC uses to determine who goes on its "hate group" list. Do any journalists, law enforcement agencies, or gullible acolytes of the SPLC bother to analyze the soundness of the evidence the SPLC provides for the inclusion of groups on their "hate group" list?
And do disciples of the SPLC know that it included groups on its "anti-gay hate group" list prior to the establishment and publication of any criteria to determine which groups would go on it?
SPLC's "hate group" criteria center on social science research and policy speculation with which the SPLC disagrees.
The SPLC has been harshly criticized for its anti-religious bias, even—irony of ironies—its hatred of orthodox Christians. In an obvious attempt to distract attention from the truth of that criticism, Potok and his accomplices Heidi Beirich, Evelyn Schlatter, and Robert Steinback manufactured a set of criteria in 2010 that would enable them to include groups like the FRC, AFA, and IFI on their "anti-gay hate group" list. They apparently counted on Americans not noticing that their criteria bear no resemblance to actual hatred: no expressions of hate, no calls for violence, no claims that those who identify as homosexual are less valuable as human beings.
What the SPLC has done is create an elastic definition of hatred that centers on social science research,  facts, or propositions that the SPLC doesn't like.
One criterion that the SPLC uses to establish "hate group" status is whether an organization makes any predictions that the SPLC doesn't like about the potential legal consequences of law or policy related to homosexuality.
The SPLC claims that groups warrant inclusion on its "hate group" list if they propagate "known falsehoods" about homosexuality. I'm not sure if Potok and his compeers actually understand what a "known falsehood" (also called a lie) is. A known falsehood is a statement that is objectively, provably false and is known to be false when made.
The SPLC has said, for example, that if an organization argues that hate crime legislation may result in the jailing of pastors who condemn volitional homosexual acts as sinful, the organization is guilty of "anti-gay" hatred and will be included on the SPLC's "hate group" list.
And any organization that argues that allowing homosexuals to serve openly in the military will damage the military in some way merits inclusion on its "anti-gay hate group" list.
How can Potok sensibly claim that speculating that hate crimes legislation may lead to the jailing of pastors who condemn homosexuality is a known falsehood? It is a prediction of possible future events that may result from the logical working out of a law. This prediction may not come to fruition, but at this point it cannot reasonably be deemed a "known falsehood."
And how can a prediction about the effects of allowing homosexuals to serve openly in the military be a known falsehood. Certainly, there are differences of opinion on the effects of the repeal of Don't Ask, Don't Tell, but liberal speculation that such a change will not damage the military is not a known truth.
Another criterion used by the SPLC to determine whether an organization is a "hate group" is whether the organization cites any social science research that the SPLC doesn't like.
According to the SPLC, if an organization says that "gays are more prone to mental illness and to abuse drugs and alcohol," it goes on the SPLC's hate groups list. I'm sure this is not news to Potok, but there is a lot of research showing just that.
The SPLC engages in some tricksy rhetoric to defend this intellectually and ethically bankrupt criterion. Schlatter and Steinback argue that mental health organizations no longer consider homosexuality a mental disorder, which is true, but has no relevance to the fact—which even the SPLC concedes—that homosexuals experience much higher rates of mental illness and drug and alcohol abuse.
What really sticks in the craw of the SPLC is that conservative organizations don't agree with the unproven speculation by the  SPLC and some social scientists that the reasons for the increased incidence of mental disorders and drug use are social stigma and "discrimination."
The SPLC deems hateful the claim that same-sex parents harm children. Of course, Potok and his minions don't feel any obligation to define harm and apparently reject a whole body of social science research that claims that children fare best when raised by a mother and father in an intact family. Even President Obama in his Mother's Day and Father's Day proclamations argued that both are essential to the welfare of children.
While homosexual activists revel in even the most poorly constructed social science research if it reinforces their presuppositions, they reject better constructed studies that undermine them. The truth is that if organizations don't accept the ever-fluid, controvertible, and highly politicized social science research that the SPLC favors, they go on the "hate group" list.
"Hate group" designation relies on the redefinition of terms
In addition to marshaling only that social science research that fits their subversive sexual worldview, the SPLC does what virtually every homosexuality-affirming organization does, which is redefine terms to silence dissent and enable them to promote fallacious charges of hate with carefree abandon.
Among the many terms that homosexuality activist organizations like the SPLC have redefined are "hatred," "tolerance," "acceptance," "bias," "discrimination," and "safety." What the new definitions share in common is their utility in humiliating, intimidating, and silencing those who believe that same-sex attraction is disordered, that homosexual acts are immoral, and that  marriage is the inherently procreative union between one man and one woman.
The SPLC is continually telling people who identify as homosexual that those who believe homosexual acts are immoral hate them. The tragic effect of propagating that ugly lie is not only that it may lead unstable people to commit acts of violence. The truly tragic effect is that it undermines the potential for relationships between people who hold diverse moral views and effaces the potential for dialogue.
---
---
Stand With Us
Your support of our work and ministry is always much needed and greatly appreciated. Your promotion of our emails on Facebook, Twitter, your own email network, and prayer for financial support is a huge part of our success in being a strong voice for the pro-life, pro-marriage and pro-family message here in the Land of Lincoln.  Please consider standing with us.
Click here to support Illinois Family Action (IFA). Contributions to IFA are not tax-deductible but give us the most flexibility in engaging critical legislative and political issues.
Click here to support Illinois Family Institute (IFI). Contributions to IFI are tax-deductible and support our educational efforts only.
You can also send a gift to P.O. Box 88848, Carol Stream, IL  60188.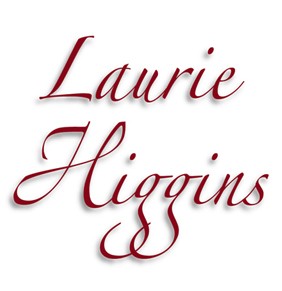 Related Articles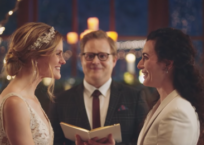 Hallmark Reveals a Big Yellow Stripe Running Down Its Spineless Back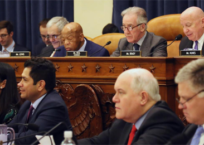 Slowly Leftists Turn, Step By Step