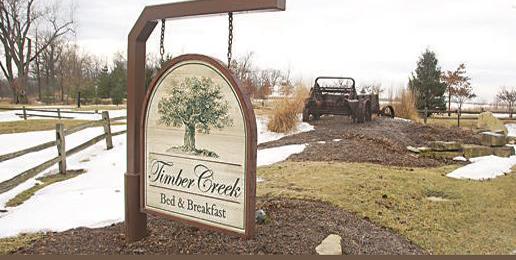 UPDATE: Christian B&B Case Not Over
Initial press reports suggested that the case against the Christian owner of the Timber Creek Bed and Breakfast in Paxton, Illinois, Jim Walder, was settled. The Illinois Human Rights Commission has clarified that administrative law judge Michael R. Robinson's decision that Jim Walder should pay an $80,000 fine and be required to offer his facility to a homosexual couple to celebrate their civil union can be appealed by filing "exceptions."
Either party to the suit has 30 days to file exceptions. If they file exceptions, the case goes before a panel. If no exceptions are filed, the recommendations made by Robinson will take effect.
Here is what Robinson has ordered:
Pay $15,000 each to Todd and Mark Wathen as compensation for their emotional distress arising out of the issue.

Cease and desist from violating the Human Rights Act by denying same-sex couples access to its facilities and services for marriages and civil unions.

Offer the Wathens access to the facility, within one year, for an event celebrating their civil union.

Pay the Wathens' attorneys $50,000 in fees and $1,218 in costs.
Ubiquitous ACLU attorney John Knight has erroneously stated that  "For the first time, the Human Rights Commission has made clear that owners of businesses serving the public in Illinois cannot pick and choose who [sic] to serve based on their personal religious views." "Progressives" can't seem to get it through their dogma-drenched minds that Christians in wedding-related businesses are not deciding whom to serve. They are deciding which kinds of events to serve, facilitate, and profit from. 
Attorney Betty Tsamis, who represents the Wathens, made a similar claim but got dangerously close to inadvertently acknowledging the truth: "It would have been shameful to reverse this history simply because some business owners object to the legal protections afforded same-sex relationships." Tsamis veered slightly off-message by focusing on "same-sex" (i.e., homerotic) relationships rather than persons. Her slip suggests the truth that it is a type of volitional activity and ceremonies that solemnize and celebrate it that many people of faith, including Orthodox Jews, Muslims, and orthodox Christians, cannot in good conscience serve. 
While the Left continues to add conditions (all sexual in nature and behaviorally constituted) to anti-discrimination policies and laws, they are bit by bit removing religion.
It is imperative that we speak out against this unjust erosion of religious liberty. The First Amendment guarantees the right to the "free exercise" of religion, intrinsic to which is the right to act upon beliefs regarding the morality of activities and behaviors. 
Take Action: Click HERE to send an unequivocal and respectful message to Kevin Chambers, the executive director of the Illinois Human Rights Commission, and Gov. Bruce Rauner to express your strong opposition to Judge Robinson's decision.
---
Follow IFI on Social Media!
Be sure to check us out on social media for other great articles, quips, quotes, pictures, memes, events and updates.
Like us on Facebook HERE.
Subscribe to us on YouTube HERE
Follow us on Twitter @ProFamilyIFI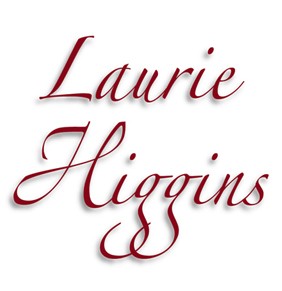 Related Articles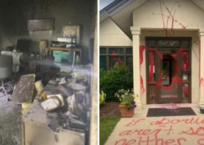 Violence in the Name of Jane Roe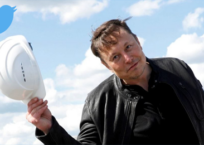 Musk vs. Leftist Hatred of Free Speech