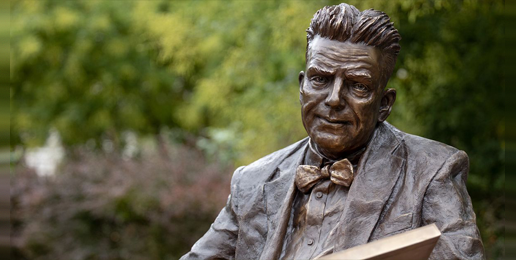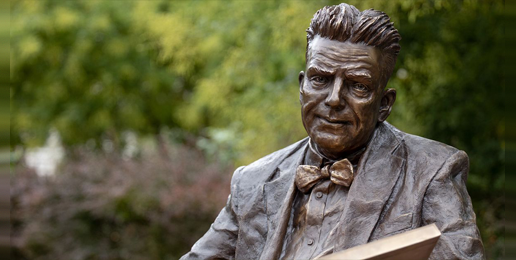 State University Honors Pervert
Reading Time:
5
minutes
On September 9, 2022, Indiana University (IU) issued a press release announcing that in honor of the 75th anniversary of the Kinsey Institute, the university has installed a life-size bronze statue of entomologist and pervert extraordinaire Alfred C. Kinsey after whom the Kinsey Institute is named.
Demonstrating the astonishing ignorance of leftists, the press release says,
The sculpture's installation on the Bloomington campus demonstrates the university's pride in the living legacy of research and academic freedom Kinsey helped to forge and the institute's ongoing commitment to equity regarding sexual diversity established by Kinsey's research.
Well, Kinsey was inarguably a fan of what IU calls euphemistically "sexual diversity," and his legacy tragically lives on, but neither his predilection for "sexual diversity" nor his legacy are deserving of prideful honors.
Demonstrating a risible absence of irony, Justin Garcia, executive director of the Kinsey Institute, said this—I kid you not:
Dr. Kinsey left us with the extraordinary legacy of his endless scientific curiosity, his unwavering commitments to academic freedom and his passion for understanding humanity's sexual diversity. … This spectacular sculpture honors Kinsey's international scholarly and public impact.
I would agree if by "spectacular," Garcia means "of, relating to, or being a spectacle."
"Legacy of "endless scientific curiosity" is Newspeak for unbridled, morally untethered sexual license, which is really not all that extraordinary. Countless numbers of perverts share Kinsey's endless curiosity. The diverse porn pandemic reveals that sick reality. What Kinsey possessed that ordinary, run-of-the-mill perverts lack is the imprimatur of academia.
Having a life-size bronze sculpture of a creeper/criminal who self-identified as a serious scholar is definitely a spectacle and one wholly unworthy of any institution committed to "Lux et Veritas—"Light and Truth."
Here are some of the salient features of Kinsey's salacious life and research:
"In Kinsey's 1948 report he recounted using nine men to 'observe' the sexual responses of children for his research. … 'Some of these adults … are technically trained persons who have kept diaries or other records which have been put at our disposal.' He included a chart that indicated that these 'trained' adults were inducing sexual 'orgasms' in babies as young as five months of age. One four-year-old is reported to have had 26 'orgasms' in 24 hours. An 11- month-old baby had 14 'orgasms' in 38 minutes."
In reality, it was revealed in 1995 that all this data came from the diaries of one pedophile named Rex King who attempted to "bring to orgasm boys between the ages of 2 months and 15 years, in some cases over a period as long as 24 hours." Kinsey eagerly encouraged King to send all his diaries: "I rejoice at everything you send." In the 2004 movie starring Liam Neeson as Kinsey, the actor portraying King says this:
My grandmother introduced me to sexual intercourse when I was 10. My first homosexual act was with my father. I was 11. The 33 members of my extended family – I've had sex with 17 of them. That's five generations now. … I've had sex with 22 separate species of animals. I've had intercourse with 9, 412 people. I've had sexual relations with 605 pre-adolescent males and 231 pre-adolescent females.
"In his 1953 report the sexual data was mainly taken from 'adult partners' of 609 pre-adolescent girls. Kinsey called these molestations 'play' and claimed them harmless."
Criteria used to determine when infants were experiencing "orgasm" included "violent convulsions, groaning, 'an abundance of tears' (i.e., sobbing), extreme trembling and fainting. In other words, what any normal adult would view as a child's severe reactions to trauma Kinsey interpreted as children enjoying themselves."
Kinsey's "research" has been criticized for serious methodological and ethical flaws, including using significant numbers of imprisoned child molesters and prostitutes as well as a Nazi pedophile (Friedrich "Fritz" Von Balluseck) but reporting their responses as representative of the population at large.
The married Kinsey had sex with many men, including students and research assistants.
Kinsey encouraged his wife to have sex with other men.
Kinsey recorded sexual activities between his wife and other men, and homosexual acts between men and group sex in his attic.
Kinsey circumcised himself with a pocketknife at about age 60.
Kinsey had himself filmed masturbating while inserting objects into his urethra.
American historian and art critic Kelly Grovier writing for the BBC about the BLM rioters who went on a statuary-destruction tear offers this about the meaning of statues:
From their earliest inception … statues were … less about the individuals they depict than about how we see ourselves.
Clearly, Kinsey represents favorably how many Americans see themselves.
While the Founding Fathers, whose statues were defaced or torn down in 2020, were men with moral blind spots, it was not their moral failings that were honored. Today's Americans don't see themselves in or seek to honor the moral failings of Thomas Jefferson. No, it was the wisdom and noble efforts to create a more perfect union that Americans honor through their statues of the great men of American history. In their statues, Americans see an aspirational picture of themselves and the country that has been a beacon of light to millions.
In contrast, Kinsey's depravity is not a moral blind spot that his fans overlook. His depravity is what they celebrate. Kinsey is like Harvey Milk in that regard. Both men are honored by leftists because of their depravity–not despite it.
Grovier continues:
Just how engrained that instinct is – to perceive an aspect of oneself in the image of another – is impossible to measure. Such an impulse may explain why it is so agonisingly difficult to tolerate the persistence of memorials that venerate past masters of pain. Theirs is a suffocating weight. The outrage that many feel about having to share the streets with such hulking ghosts of oppression is deep and crushingly real. 
A statue of Kinsey—the abusive father of the sexual revolution and, therefore, master of incalculable pain—is agonizingly difficult to tolerate. His statue is a suffocating weight. The hulking bronze ghost of Kinsey is a painful reminder of the suffering of the many victims—the slaughtered unborn, children without mothers or fathers, single parents, and children whose minds are being deceived and bodies mutilated—of Kinsey's sexual revolution.
While repugnant, perhaps the bronze statue at the public Indiana University honoring Alfred Kinsey fits the repugnant contemporary era leftists have socially constructed in America where our public schools train up children in the ways sexually perverse leftists want them to go. At the same time, it is a grotesque reminder of the human suffering Kinsey has caused.
---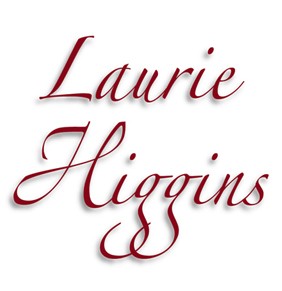 Related Articles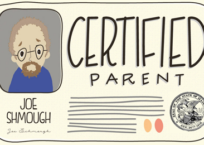 Government Should "License" Parents, Argues Academic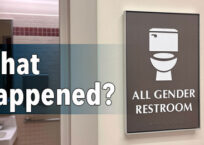 What Happened?