Homosexuality in the Catholic Church
Reading Time:
8
minutes
~UPDATED on 8/28/2018 at 10:00 a.m.~
Warning: not for younger readers
As the Catholic Church is rocked by yet another sex scandal involving priests who abuse children and teens, the bizarre claim that these scandals have nothing to do with homosexuality continues to spread, primarily by those most personally invested in white-washing the pederastic deviance intrinsic to homosexuality.
The most recent scandal emerges from six dioceses in Pennsylvania where an investigation brought to light that over the past 75 years, 300 predatory priests sexually abused over 1,000 children and teens, the vast majority of whom were male.
Some of the victims "were made to masturbate their assailants, or were groped by them. Some were raped orally, some vaginally, some anally." One 17-year-old was anally raped with such force his spine was injured, which led to his addiction to pain meds and death at age 46. (Not to worry, the Church paid for his funeral.) To compound the stomach-churning evil, church leaders concealed the abuse to "protect the abusers and their institution above all."
This investigation followed a 2016 investigation that revealed 50 predatory priests in the Altoona-Johnstown, Pennsylvania diocese. In 2014, the Chicago Archdiocese released files on 63 predator priests who sexually abused 352 children and teens since 1950. A 2005 investigation of the Philadelphia Archdiocese revealed 60 predatory priests. And in 2002, the Boston Archdiocese revealed 150-200 perverse predatory priests. In all investigations, most of the victims were male.
In 2002, the John Jay College of Criminal Justice of the City University of New York was hired by the "full body of Catholic bishops of the United States" to "conduct research, summarize the collected data, and issue a summary report" on clergy abuse in the Catholic Church. The report, titled "The Causes and Context of Sexual Abuse of Minors by Catholic Priests in the United States, 1950-2010," revealed that 81% of victims of Catholic priest abuse were male, and that 78% were pubescent or post-pubescent boys between the ages of 11-17 (51%  were between ages 11-14, 27% were between ages 15-17). The remaining 22% were between 1-10.
In the ever-shifting sands of social "science," pedophilia is defined as sexual interest in prepubescent children. Therefore, adults who sexually molest pubescent children or post-pubescent teens are not deemed pedophiles. Adult males who are sexually interested in pubescent boys are called hebephiles, and adults who are sexually interested in post-pubescent boys are called ephebophiles. They're still perverse, just less perverse than pedophiles. Formerly these forms of perversion were called pederasty. Priests who sexually abuse pubescent and post-pubescent male children and teens are homosexual. They are pederasts.
It is common to hear homo-activists and their collaborators make the strange claim that priests who are sexually interested in and sexually abuse pre-pubescent male children are most definitely not homosexual pedophiles. They will concede they are pedophiles, just not homosexual pedophiles. How can that be, you may be asking yourself. Here's how homo-activists rationalize that claim:
First, they assert that the "sexual orientations" are heterosexual, homosexual, and bisexual.
Second, they assert that "sexual orientation" refers only to adult-adult attraction (also known as "telieophilia").
Third, they argue that if a man is attracted to only prepubescent children—let's say male children—then he has no "sexual orientation." Abracadabra, adult men who are sexually attracted only to prepubescent male children are not homosexual because homosexual is a sexual orientation, which they don't have.
Arguably the world's preeminent scholar on the topic of the Bible and homosexuality, Dr. Robert A. J. Gagnon, explains this tortured reasoning:
It is a semantic sleight of hand and pure sophistry to define a homosexual person solely as one who has a primary attraction to adult males (denoted in the scientific literature as "homosexual teleiophiles" or "androphiles") and then to proclaim proudly that we have discovered that homosexual persons, so defined, do not do much molesting of children. If a pedophile is defined as a person who shows "little, if any, erotic interest in adults" and a "homosexual" as a person who shows little, if any, erotic interest in children, then, by definition, no homosexual can be a pedophile and few homosexuals will ever engage in a pedophilic act.
So you see, the priest in the Pennsylvania report who admitted molesting boys but denied the accusations of two girls because girls "don't have a penis" couldn't possibly be homosexual so long as the boys are 9 rather than 12.
Not everyone uses this doctrinaire theoretical framework. It's easy to find "progressive" websites that refer to "heterosexual pedophiles." And this article originally published by the Mayo Clinic refers to both heterosexual and homosexual pedophiles, providing disturbing information about both, but worse about homosexual pedophiles:
The percentage of homosexual pedophiles ranges from 9% to 40%, which is approximately 4 to 20 times higher than the rate of adult men attracted to other adult men (using a prevalence rate of adult homosexuality of 2%-4%). This finding does not imply that homosexuals are more likely to molest children, just that a larger percentage of pedophiles are homosexual or bisexual in orientation to children…. Heterosexual pedophiles, in self-report studies, have on average abused 5.2 children and committed an average of 34 sexual acts vs homosexual pedophiles who have on average abused 10.7 children and committed an average of 52 acts…. A study… of 377 nonincarcerated, non-incest-related pedophiles… who were surveyed using an anonymous self-report questionnaire, found that heterosexual pedophiles on average reported abusing 19.8 children and committing 23.2 acts, whereas homosexual pedophiles had abused 150.2 children and committed 281.7 acts.
The scope of the problem of homosexuality among priests is revealed not just in child abuse scandals. In his book The Changing Face of the Priesthood, published in 2000, Catholic priest Fr. Donald Cozzens estimated that 50% of priests and seminarians are same-sex attracted. In that same year, Jesuit priest Paul Shaughnessy wrote about the infiltration of the priesthood by homosexuals which had resulted in scores of priests' deaths from AIDS between the mid-1980's to 2000:
AIDS has quietly caused the deaths of hundreds of Roman Catholic priests in the United States…. The death rate of priests from AIDS is at least four times that of the general population…. [P]riests routinely gloat about the fact that gay bars in big cities have special "clergy nights," that gay resorts have set-asides for priests, and that in certain places the diocesan apparatus is controlled entirely by gays. What is significant is that these are not claims made by their opponents, not accusations fired off by right-wing Catholics in a fit of paranoia; rather they are gays' words about gays themselves.
In 2001, a website for homosexual priests and seminarians called St. Sebastian's Angels was exposed:
Featured on St. Sebastian's Angels were names, photos and email addresses of openly homosexual priests, a disturbing selection of pornographic images, and a forum for participants to discuss anything from their open rejection of Church teaching to their perverse activities and fantasies.
In 1996, shortly before he died, former archbishop of Chicago Joseph Cardinal Bernardin—long-rumored to be homosexual and accused of sexually molesting Steven Cook—asked the Windy City Gay Men's Chorus to sing at his funeral.
In 2007, Archbishop Vincenzo Paglia commissioned a homosexual artist to paint a huge "blasphemous homoerotic mural in his cathedral church" that depicts "semi-nude homosexuals, transsexuals [i.e., men with women's breasts], prostitutes, and drug dealers, jumbled together in erotic interactions." Paglia was appointed by Pope Francis "as president of the Pontifical Pope John Paul II Institute for Studies on Marriage and Family." The mural remains even today despite controversy. 
In the summer of 2017, Vatican official Monsignor Luigi Capozzi's "palatial" apartment was raided after complaints from neighbors. Inside the police found a homosexual orgy fueled by drugs and alcohol in progress.
In a stunning written statement, released on August 22, 2018, Archbishop Carlo Maria Viganò reveals that Pope Francis lifted the canonical sanctions imposed by Pope Benedict on now-disgraced Cardinal Theodore McCarrick for his decades-long sexual abuse of both male children and seminarians. In his statement, Viganò also identifies Washington D.C. Cardinal Donald Wuerl and far-left Chicago Cardinal Blaise Cupich—a Francis appointee—as complicit in the cover up of McCarrick's egregious sins.
Pope Francis ruffled the feathers of theologically orthodox Catholics again by his appointment of José Tolentino de Mendonça to be Vatican archivist and librarian of the Holy Roman Church. Concern over this appointment arises in part from Mendonça's enthusiastic support for the heretical, feminist Benedictine nun Sr. Teresa Forcades who wants the church to change its position on homosexual activity (as well as abortion and female ordination). Not surprisingly, Forcades, who has "become one of the most influential left-wing public intellectuals in Europe,"  says, "I don't believe every sentence in the Bible is the word of God." 
Forcades praised Pope Francis' efforts to change the attitude of the Church on homosexuality:
I think that Pope Francis attempted to make a step forward in this sense with the Synod on the Family; he did not succeed in doing it, but it is not the same atmosphere now as it was when there was not Pope Francis. For example, Sr. Jeannine Gramick, who worked in the United States for many years for acceptance not only for being homosexual but also for homosexual activity, for physical homosexual love, has said that from the time Pope Francis arrived she no longer faced the pressure she had endured previously to not do this type of apostolate.
This is the woman for whose book, Feminist Theology in History, Mendonça wrote an enthusiastic preface. And Mendonça is the priest Pope Francis wants in a Vatican leadership position. 
Some are astonished that the cover-up of sexual abuse committed by priests has continued even after the shocking Boston exposé. They ask, "Didn't the Catholic Church learn anything from that scandal?" The real question should be, "Didn't the Catholic Church learn anything from the first homosex scandal to hit the Catholic Church 400 years ago: the Piarist scandal?"
The 2004 book Fallen Order by British historian Karen Liebreich chronicles the sex abuse perpetrated and covered up in the Order of the Clerics Regular for the Pious Schools, also known as the Piarist Order, in 17th Century Italy. The order was founded in 1597 by Jose de Calasanz and was "dedicated to educating poor children." Two of the priests in charge of Pious schools were Fr. Stefano Cherubini and Fr. Melchiorre Alacchi, both of whom were pedophiles. When confronted by Calasanz, Cherubini, who came from a Vatican-connected family of attorneys, threatened to sue and besmirch the reputation of the Piarist Order and the Church all the way up to the pope, so Calasanz relented and promoted him. Some years later for reasons related to Vatican politics and unrelated to Cherubini's pedophilia, the Vatican banned the Piarist Order. Twenty years later, the order rose from the ashes.
There is nothing new under the sun. Saint Peter Damian wrote this in in The Book of Gomorrah in 1051 AD:
[A] certain most abominable and exceedingly disgraceful vice has grown in our region, and unless it is quickly met with the hand of strict chastisement, it is certain that the sword of divine fury is looming to attack to the destruction of many…. The cancer of sodomitic impurity is thus creeping through the clerical order and indeed is raging like a cruel beast within the sheepfold of Christ.
In more prosaic language, Janet E. Smith, philosopher and professor of moral theology at Sacred Heart Major Seminary, echoed Damian's sentiment from 850 years ago:
Many people think the sexual scandal in the Church is that bishops knew about McCarrick and did nothing about it…. The deeper problem is the presence of homosexual networks in the Church — likely in dioceses all over the world and certainly in the Curia…. Eradicating the homosexual networks from the Church would do a lot to purging the Church of immoral priests.
Pervasive cultural acceptance and affirmation of homosexuality puts boys at serious risk. In every society throughout history that has accepted homosexuality—from Celtic Ireland to ancient Greece and Rome to ancient and medieval Japan—the dominant form it has assumed has been pederastic. Adult men had sexual relationships with pubescent and post-pubescent boys. This is what we will see in America unless we can recover moral virtue and sexual sanity.
Listen to this article read by Laurie:
---
Subscribe to the IFI YouTube channel
and never miss a video report or special program!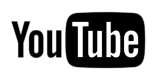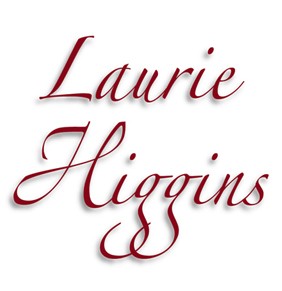 Related Articles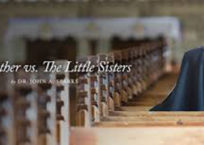 Obamacare: Big Brother vs. the Little Sisters